Great NYC events in the Holiday Season
Get ready for the most wonderful time of the year with the best NYC events in December. This season's highlights include, well, you already know what they are. But you'll only find out how to get Radio City Christmas Spectacular tickets and where to see The Nutcracker Ballet in NYC here! Looking for something less festive?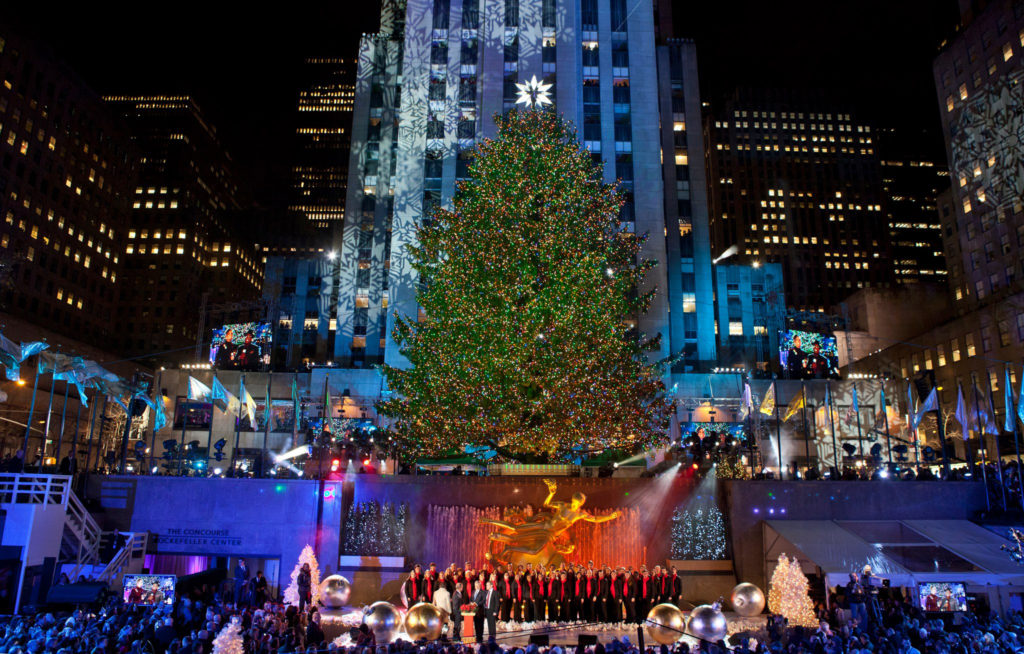 The Rockefeller Center Christmas Tree Lighting
Lost in New York? Every Christmas, thousands of New Yorkers (and tourists) find their way to the bright and brilliant nexus of town, the Rockefeller Center Christmas Tree. Whether you're stopping by the tree for ice-skating, the Radio City Christmas Spectacular, or to see the Lighting Ceremony, you're certain to feel the magic when you witness the wonder of the 78-foot, 10-ton Norway Spruce illuminated in over 45,000 LED lights.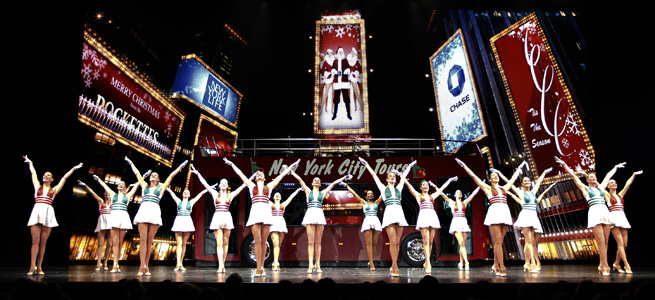 The Radio City Christmas Spectacular
The Radio City Christmas Spectacular celebrates its 88th year of precision dancing and high kicks this holiday season. Along with George Balanchine's The Nutcracker from the New York City Ballet, the Spectacular has become one of NYC's most hallowed holiday traditions, drawing tourists and locals alike. Unlike The Nutcracker, however, there's nothing highbrow about Radio City Music Hall's pageant of glitz. It celebrates classic holiday values—peace! Love! Consumer confidence!—by deploying a flying Santa, a massive LED screen, and the sea of legs known as the Rockettes, all kicking in fabulous unison.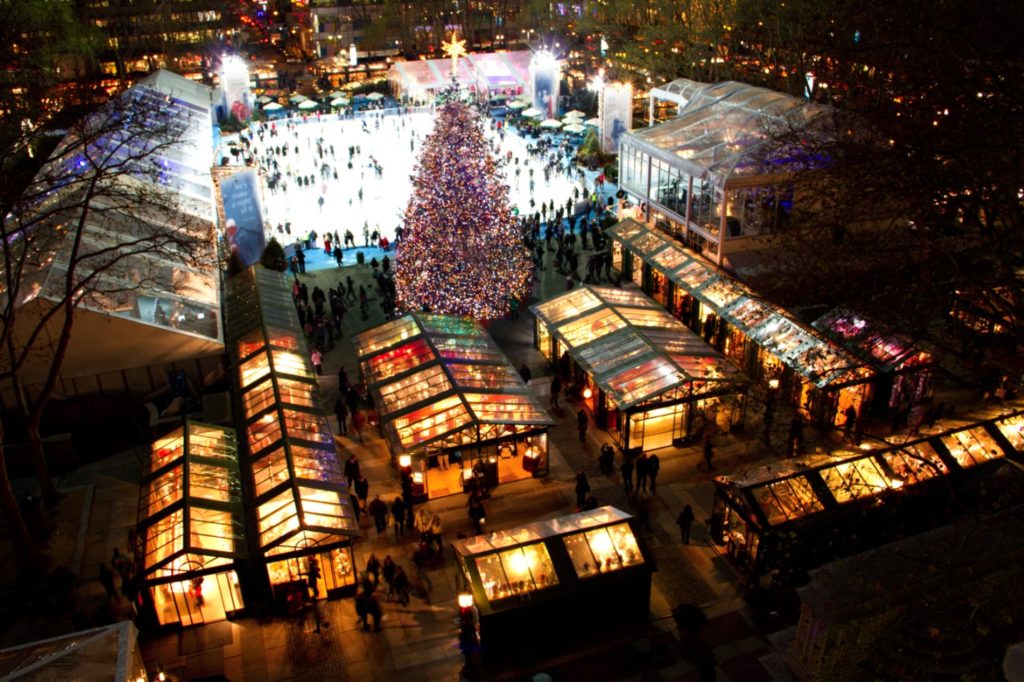 Bryant Park Winter Village
Not only is there free ice-skating on Bryant Park's 17,000-square-foot outdoor rink (bring your own skates!), but also 128 holiday shops, including a bunch of new kiosks and eateries such as Marty V's Burger and Super Mac + Cheez. And after you shop and skate, warm up at spacious rinkside restaurant Celsius. FYI: The vendors are only there until Jan 3, but If you want to practice your lutzes and axels with ample spinning room, try visiting during off-peak hours (open through March 6).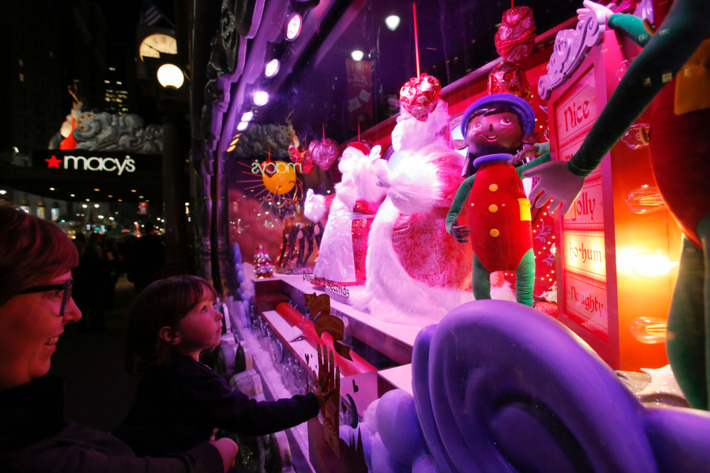 Holiday windows in New York City
Half the fun of holiday shopping in New York is ogling the tricked-out window displays along Fifth Avenue that pop up to coincide with the merriest, spendiest time of the year. In between picking out sweaters and great presents from our holiday gift guide, stop outside Macy's, Barneys and other classic department stores to take in holiday windows that feature famous cartoonists, iconic New York attractions and more.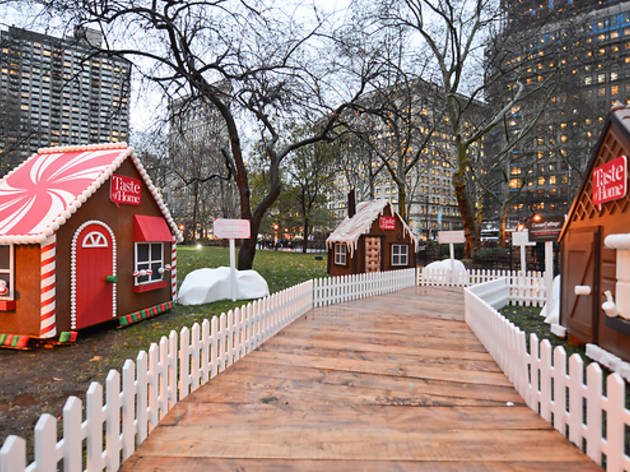 Taste of Home Gingerbread Boulevard
Here's proof that life-size gingerbread houses exist outside of fairytales, and you can spot several of them in Madison Square Park! Wander down Gingerbread Boulevard and ogle—no, salivate—over the candy-covered village while sipping complimentary Folgers coffee and munching on M&Ms, Twix, Snickers and Dove chocolates. (Y'know, to keep you from nibbling the scrumptious houses).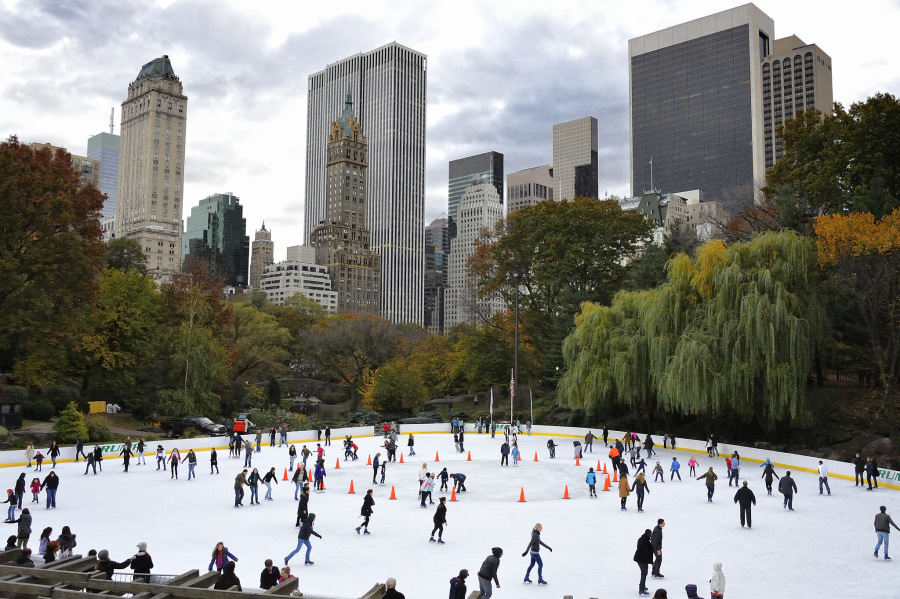 Wollman Rink in Central Park
If you decide to check out this famed rink, be prepared for hordes of children and slow-moving newbies. There won't be room for speed skating or fancy tricks, but braving the crowds is worth it for the priceless Central Park scenery. If you're a skating greenhorn yourself, take heart—Trump Rink is home to the largest learn-to-skate program in the country.
Sky Rink at Chelsea Piers
There's no need to wait until winter to glide across the two NHL-size rinks at this megacomplex—they're open year-round for general skating as well as hockey and figure skating. Unlike most indoor ice arenas, this one doesn't feel like a cave; ample windows afford sweeping views of the Hudson River to the west.
NYC New Year's Eve
The pressure is always immense to have a good time on New Year's Eve—and have a good time you will. Ring in 2016 with an all-night party, a raucous concert, dinner and a show, an open bar with a champagne toast, or a New Year's Eve fireworks display. You'll find these celebrations and more with our essential guide to New Year's Eve in New York. Keep checking back for ticket announcements—we'll be updating this page with new events from now through December 31.