Dance Calendar January 2018
Jan. 5-Jan. 7—The David H. Koch Theater at Lincoln Center. The China Arts and Entertainment Group will present the New York premiere of the Shanghai Dance Theatre in "Soaring Wings," a dance drama about "…the bird of good fortune," according to the release. For more information, visit www.davidhkochtheater.com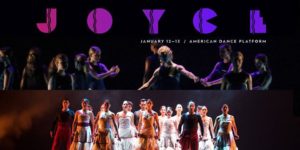 Jan. 9-Jan. 14—The Joyce Theater. The annual Joyce Theater's "American Dance Platform" returns, featuring Caleb Teicher & Company, BODYTRAFFIC, Jessica Lang Dance, Backhausdance, PHILADANCO!, Hālau O Kekuhi, Ensemble Español Spanish Dance Theater and Trinity Irish Dance Company. For more information, visit www.joyce.org.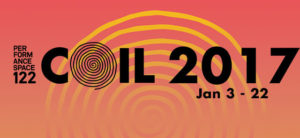 Jan. 10-Feb. 4—Performance Space 122, known as "…the birthplace of contemporary performance…returns to its legendary home in the East Village, under the leadership of new Executive Artistic Director Jenny Schlenzka, after nearly six years presenting new works in partnership with venues across New York City," with the 13th and final "Coil Festival," according to the release. The monthlong festival will feature works by Dean Moss/Gametophyte Inc., David Thomson, Heather Kravas and more. For more information, visit www.ps122.org.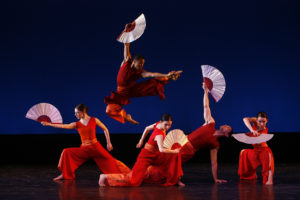 Jan. 13-Jan. 14—The Nai-Ni Chen Dance Company will present "A Quest for Freedom," at New York City's City Center Studio 4, showcasing the company's collaboration with the Korean-American classical music group, The Ahn Trio. Limited tickets are available at https://www.facebook.com/NaiNiChenDanceCompany/.
Jan. 14— "Camille A. Brown's: The Gathering" returns and will be hosted by Gibney Dance Studios. The annual gathering "…serves as an open forum for intergenerational Black female artists to support one another and to advocate for greater cultural equity and acknowledgement in the contemporary dance world," notes the release. Attendees must RSVP. For more information, visit www.camilleabrown.org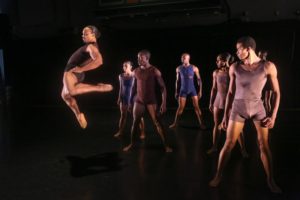 Jan. 19—92nd Street Y. The on-going series, "Fridays at Noon," under the title "Young and Nervy: Dances from the Edge," curated by Catherine Therin. Featured will be works by Biba Bell, Peter Cheng, Gierre Godley and Anna Rogovoy. For more information, visit www.92y.org.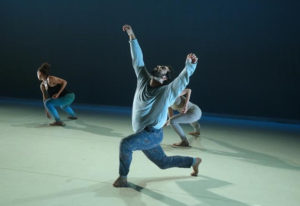 Jan. 19- Jan. 20—Brooklyn Studios for Dance. Judith Sánchez Ruíz and her company, JSR Company, with guest artists, come together for "…a spontaneous duet honoring the memory of Trisha Brown," the long-time choreographer who died recently and for whom Ruíz danced. Joining Ruíz in this tribute, titled "ENCAJE" are Jodi Melnick, Hahn Rowe and Lance Gries. A post-show discussion will be hosted by Irene Hultman. For more information, visit www.bksd.org.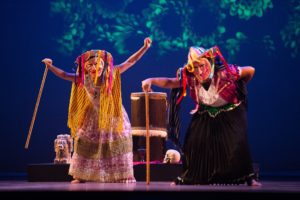 Jan. 21—One afternoon only at Jersey City Theater Center. Nai-Ni Chen Dance Company; Freespace Dance, headed by Donna Scro Samori; and LaneCo Arts, led by Lane Gifford, come together to present "Grace," a "…dance that celebrates femininity," according to the release. For more information, visit www.jctcenter.org.