Vice President Kamala Harris is Every Woman
Vice President Kamala Harris is a game changer. In one, fell swoop, American History was forever changed by the election of America's first woman, Black, and Asian vice president. She's also the first graduate of a Historically Black College or University to hold the office. She's also a shining example of how minority rule has been the American norm. There are five million more American women than men according to the 2010 U.S. census. Yet, women still comprise only a minute fraction of corporate executives and CEOs, House and Senate members, governors, and other leadership positions. Add race and ethnicity into the equation and the fractions become infinitesimal. But that seems likely to change now.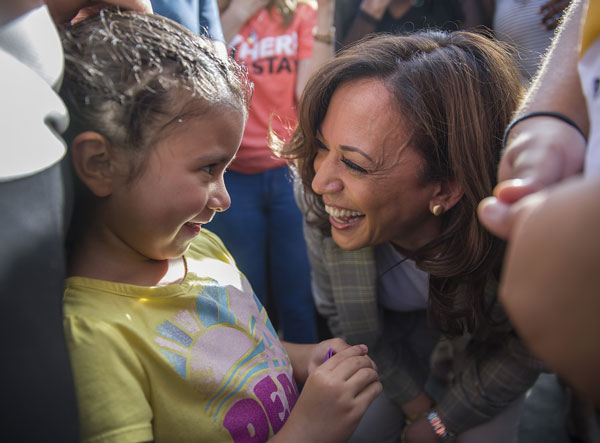 Women and girls worldwide are impacted and inspired by Harris' rise to the penultimate political office in the United States. Her appeal crosses racial, socioeconomic, and ethnic boundaries. The daughter of an Indian immigrant mother and a Jamaican immigrant father, Harris is the physical embodiment of the great, American melting pot we've all heard heralded for more than one hundred years. Her ethnically ambiguous appearance allows people around the world to see a bit of themselves in her, thus making her seem more approachable and her historic achievements more attainable for those to come after her.
Pundits oft remind us of how Hillary Rodham Clinton and Madeleine Albright deserve nods for opening the door for women at the highest levels of American politics. They do. But if they deserve nods then Shirley Chisholm deserves a Wakandan salute and the most elaborate handshake, dap, and fist bump Black folks have ever attempted or executed. Chisholm's principles, dedication, and tenacity took her from teaching in Brooklyn and Harlem classrooms to a seat in the U.S. Congress only four years after the Civil Rights Act of 1964. Harris stands firmly on Chisholm's shoulders.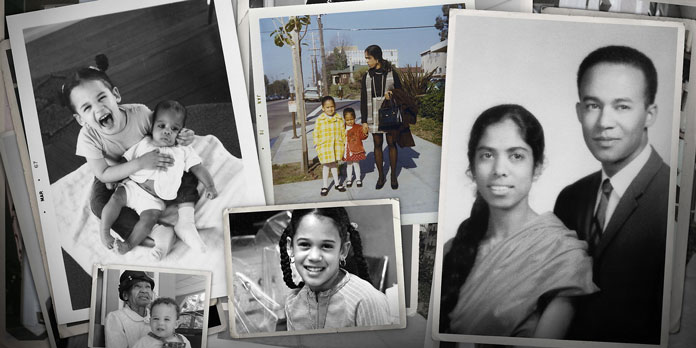 While Harris is biracial, like former President Obama, she identifies as Black. She reached womanhood on the hallowed ground of Howard University, The Mecca. Harris is steeped in Black knowledge and Black culture. She sees herself as a Black woman and Black women see ourselves in her. We also see our mothers, sisters, aunties, cousins, daughters, and friends.
Many of Harris' friendships were born on Howard's campus and through her membership in Alpha Kappa Alpha Sorority, Incorporated. The U.S. vice president became a member of the oldest Black sorority on the historic campus where it was founded. She has line sisters, knows how to play spades, and can't remain seated when she hears the drumbeat of the marching band. She's cooked collard greens and cornbread on camera and schooled Senator Mark Warner on how to make a proper tuna salad sandwich — with mustard, rebuking him for putting the bread in the microwave instead of the toaster. And we all identified with that moment whether as the mother/auntie/big sister doing the scolding and instruction, or as the culinarily-challenged person being scolded.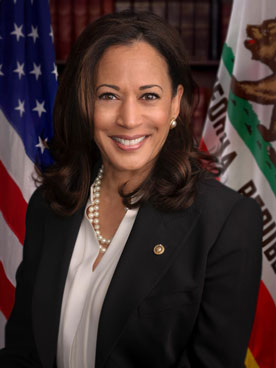 There's a certain ease about Kamala Harris. She comes across as comfortable in her skin and can offer that confidence and comfort to other women of color everywhere. Just the other day I was speaking with an old friend, another Black woman named Kamala. She revealed that after more than 50 years, she has finally begun correcting people on the pronunciation of her name. "I used to just answer to Camila, CAM-uh-lah, Ka-MAY-luh, or anything else," she said. "But now, I correct them. I make them repeat it after me until they get the proper pronunciation. And I'm not just doing it for me. I'm doing it for our vice president, and for every other Black or Brown girl or woman with a non-traditional name. I'm demanding they put respect on those names for all of us, especially our vice president."