Rutgers-Newark and Community Allies Help Mitigate Digital Divide Among Seniors
By Ferlanda Fox Nixon
The internet has been a source of survival for many during the coronavirus pandemic. Unfortunately, too many elderly adults lag behind the rest of the population in their ability to access the internet as a resource to connect and socialize with family and friends and support healthy living. The digital divide is even more profound among senior citizens who live alone in urban areas.
"The adverse effects of social isolation among seniors are well-documented in a study by the AARP Public Policy Institute, Stanford University and Harvard University," said Diane Hill, assistant chancellor for university-community partnerships at Rutgers University–Newark. "The use of digital technology has proven to be a useful tool for closing the gap, however, many lack access to user-friendly devices, technical assistance, and Internet access."
To help mitigate the digital divide that persists among seniors of Greater Newark, the Advocates for Healthy Living Initiative (AHLI), Rutgers-Newark's Office of University Community Partnerships (OUCP), and several community partners joined forces. Through the Senior Connect initiative, they procured 205 Fire 7 tablets for senior citizens who participate in AHLI's virtual health and wellness programs. Rutgers-Newark student coaches and staff at Rutgers-Newark's Office of Information and Technology-Newark Computing Services received 25 of the tablets to provide participants instruction and supportive services. Amazon.com, Inc., as well as Rotary Clubs of Newark, Roselle-Roselle Park (Hillside), and East Orange donated the tablets.
Grateful for the efforts of AHLI through the Senior Connect initiative, Mildred English, a retired vice principal who has served on the AHLI Advisory Board for the past 10 years, confirmed, "Personally, the internet has been a lifeline in so many ways and has helped me to remain connected to the outside world. So, I'm sure those who received the Fire 7 tablets greatly appreciate the generosity of Amazon and the various Rotary Clubs."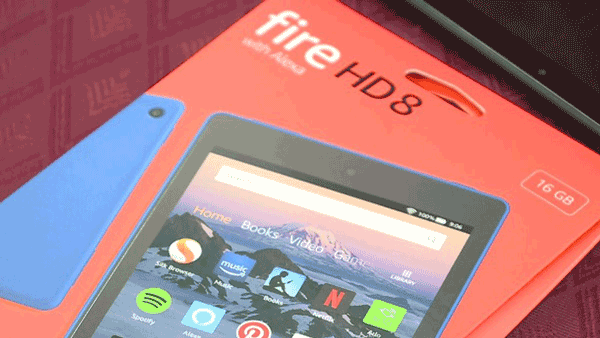 The donated tablets, which come preinstalled with software, allow individuals to participate in virtual events, receive telemedicine services, and make appointments for other essential services—all within the comfort of their own homes. To reduce the anxiety of those who may not be technologically savvy, OUCP's trained student workers provide group or one-on-one support to any senior who needs assistance.
"It is good to know that our seniors will be able to use their Fire 7 tablets to receive updates or participate in our health and wellness programs," Hill declared. AHLI has been hosting weekly exercise classes and health and wellness sessions for seniors since July 2020. "Moreover, the Senior Connect initiative will conduct a pilot research study with the Rutgers School of Public Affairs and Administration to ascertain other ways we can keep our seniors engaged," added Hill.
"The importance of connectivity has been underscored by the pandemic and those at the Senior Connect initiative are dedicated to ensuring our seniors stay connected while socially distant," said Jillian Irvin, Amazon's senior manager of public policy. "Amazon is committed to bridging the digital divide and making sure everyone in our community, especially the most vulnerable, have access to technology. We will continue working toward that goal with our local partners in Newark."