50TH ANNIVERSARY
By Ron Scott
While the United States has acknowledged June as Black Music Month since 1979, it is important to understand it is celebrated 365 days per year 24/7—like Black History Month. Black music is the conscientious soul of America; it is the music that came to this country in shackles. Before we heard Black music that threw down, got down, bebopped, and hip hopped, we heard the moans, groans, grunts, screams, and shouts of our ancestors as they were stolen from their Motherland through that Door of No Return on Gorée Island (off the coast of the city of Dakar, Senegal). They were packed like cattle or looted bounty onto dark, wooden caverns called slave ships where they were brutalized with the regularity of each ocean wave crashing against those ships of inhumanity.
Once reaching the plantations of these American shores, those sounds were transformed to ring shout prayer grunts and screams and moved first to the cotton fields, then to call and response that became part of the Baptist Church as the pastor paced back and forth with the sermon of the day shouting, "Lord forgive them for they know not what they do." As the deacon responded, "Preach on Rev, we hear you. Let the congregation say, 'Amen,'" and they responded, "Amen!"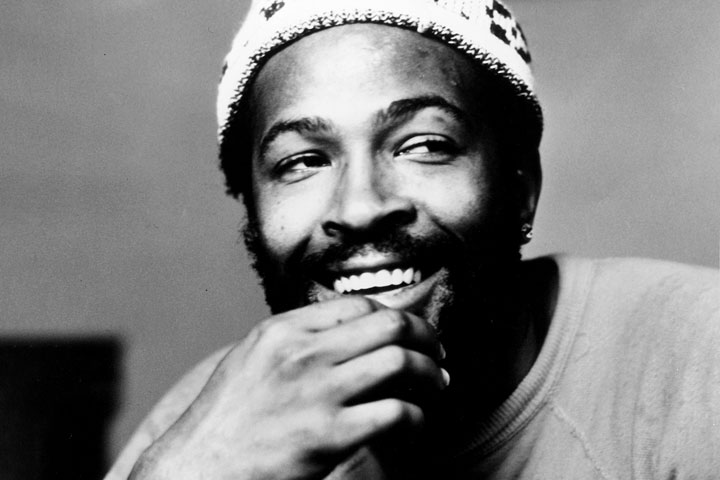 Ray Charles and the Raelettes combined call and response (transformed into R&B and soul music) with that distinct cadence of a Baptist preacher and brought them from juke joints all the way to Carnegie Hall. Those moans, grunts, and screams became a signature for James Brown, Little Richard, and Bo Diddley (these sounds transgressed to rock and roll/R&B music, soul, gospel, and funk). Those loud screeches from the tenor saxaphones of Wild Bill Moore and Illinois Jacquet became the sounds of jazz music.
Oddly enough, the Motown sound was not known for its moanin', groanin' or shouts; it was a distinctive, smooth groove that instigated finger snappin' and a head bobbing thing. The most significant album in the Motown Records catalog is Marvin Gaye's What's Going On (Motown Tamla 1971), celebrating its 50th anniversary during this Black Music Month. Gaye's What's Going On represented the intense possibilities of the August 28, 1963 historical March on Washington, the anger and gritty truth of the Autobiography of Malcolm X, the faith of John Coltrane's A Love Supreme (Impulse! 1965), the courage of the Memphis sanitation workers strike (slogan "I Am A Man") from February 12–April 16, 1968, and the confident prospects of today's Black Lives Matter movement. All nine-compositions written by Gaye cover the spectrum of Black music culture from Negro spirituals to R&B and jazz, along with classical orchestration and arrangements.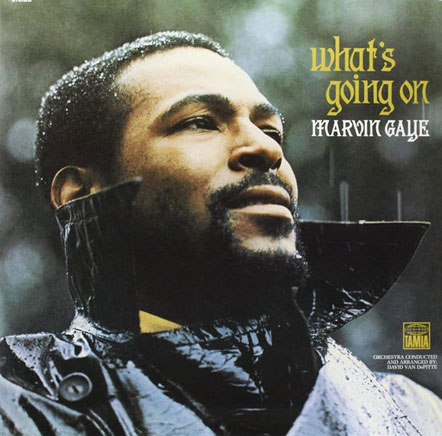 Gaye's What's Going On, united masses of people around the world, similar to the protests in Minnesota that sparked international demonstrations after the brutal, police killing of George Floyd. The last cut on the album, "Inner City Blues (Makes Me Want To Holler)," is the 50-year connection to 2021with lyrics "Make me want to holler the way they do my life/….bills pile up sky high/…hang ups let downs, bad breaks set backs/trigger happy policeman." Say their names Ronald Greene, Sandra Bland, Breonna Taylor, Eleanor Bumpurs (1984), Henry Dumas (1968), and Tamir Rice.
"Save the Children" is both an emotional plea and a warning, "Little children today are really going to suffer tomorrow/what a shame such a bad way to live/who is to blame/live for life but let live everybody/live life for the children." This song can be juxtaposed with "Inner City Blues" as Gaye relates to a better life for our children so they are not shot in their cribs or caught in the middle of gang violence on the way home from school. They are all children of God. "Mercy, Mercy Me (The Ecology)" mourns the destruction of the environment in a modernized society, "Oil wasted on the ocean and upon our seas/fish full of mercury." "Flyin' High (In the Friendly Sky)" reflected the heroin epidemic that still quietly exists today.
The critics described this album as one of the first "concept" albums. This is far from just any R&B concept album. This is the genius of Gaye putting into music the inequities he witnessed as a Black man in America and his pleas for humanity to come together as one. He is armed with nine songs of introspective lyrics that explore themes of police brutality, drug abuse, poverty, and the Vietnam War.
He was credited with igniting awareness of ecological issues before it became a national public concern. The songs all segued into the next; like life, the music was ongoing. Its purpose, to keep listeners connected in the moment. What's Going On is a far cry from his previous cries of "Baby, Baby, Baby," "Hitchhike," or "Pride and Joy." Gaye chose a few, select members of Motown's house band, The Funk Brothers, for this recording that included Detroit's versatile music legend, keyboardist Earl Van Dyke; Wild Bill Moore played a memorable tenor saxophone riff on the song "Mercy, Mercy Me"; the funk vibe on "Inner City Blues" is consumed by bass riffs composed and performed by bassist Bob Babbitt; and James Jamerson (who studied with Detroit icon pianist and composer Barry Harris) played bass on the rest.
What's Going On was Gaye's eleventh studio album, his first to reach the Billboard Top LPs top ten, and stayed on the chart for over a year. It sold more than two million copies within twelve months of its release, becoming Motown and Gaye's best-selling album to that date.
Throughout the album there is Gaye's emotional gospel plea advising people to "come together" on "Wholy Holy" and "God Is Love," the latter states, "true love can conquer hate every time."
Today, in 2021, the lyrics of "What's Going On" are regretfully true: "Mother, mother there's too many of you crying/Brother, brother, brother there's far too many of you dying/You know we've got to find a way/to bring some loving here today…" And from "Save the Children" — "Who really cares/who is willing to try/…to save a world/that is destined…to die/…Jesus made this world for us to live in and all he asks is that we give each other love." The genius of Marvin Gaye. Can mere mortals live up to his expectations? What's going on?