Pink Table Talk Discusses Breast Cancer
These doctors plan to bring more attention to the various breast diseases that are not talked about as much as breast cancer. Learn more about them in our upcoming zoom webinar on June 25th at 12pm!

Dr. Vivan J. Bea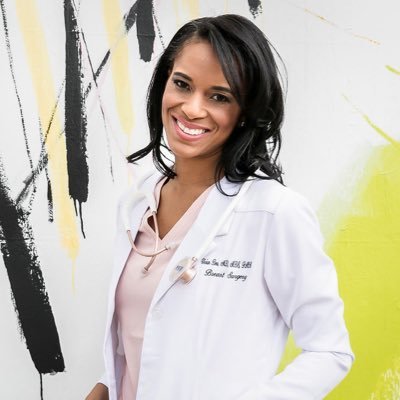 MD is an Assistant Professor of Surgery at New York Presbyterian-Weill Cornell Medicine, New York, NY and section chief of Breast Surgical Oncology at New York Presbyterian-Brooklyn Methodist Hospital, Brooklyn NY. Dr. Bea received her master's degree in biology from Drexel University and her medical degree from Morehouse School of Medicine. She completed her training in general surgery at the Medical University of South Carolina and a fellowship in breast surgical oncology at the University of Texas MD Anderson Cancer Center. She is a breast cancer disparities researcher, educator and community outreach leader. As a leader in the community, Dr. Bea has focused on bridging the gap between multidisciplinary breast cancer treatment and community barriers. Most recently, Dr. Bea was awarded the prestigious American Medical Association's National Minority Quality Forums Braintrust, "Top 40 under 40 in Minority Health" for her dedication to community outreach and research. Her clinical and research interests include management of the axilla, inflammatory breast cancer management in underserved populations as well as identifying and eliminating breast cancer diagnosis and treatment disparities.
Dr. Onyinye Balogun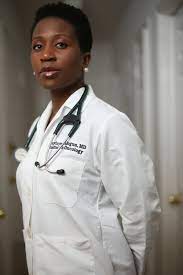 Dr. Onyinye Balogun is an Assistant Professor of Radiation Oncology at Weill Cornell Medicine specializing in the treatment of breast and gynecologic malignancies. She is a graduate of Harvard University and Yale University School of Medicine. Dr. Balogun initiated her residency training at the University of Chicago and completed her final year at New York University. She has conducted and published breast cancer research in novel therapeutics for triple negative breast cancer and brain metastases. She is also engaged in gynecologic cancer research as well as global health activities with a focus on improving the delivery of radiation therapy in low and middle income countries. She was recently appointed as a Cancer and Ethnicity Scholar at the New York Genome Center where she oversees the Polyethnic 1000 project, an initiative to study the genome's contribution to cancer disparities.
Dr. Evelyn Taiwo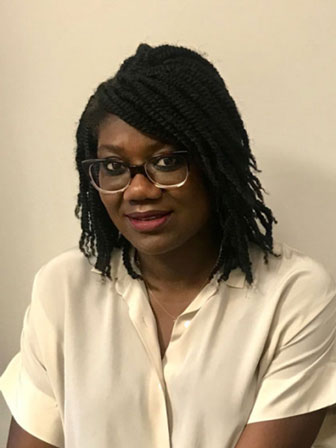 Medicine in Philadelphia. Following her residency at Boston University Medical Center, she completed a three-year fellowship in Hematology and Oncology at the University of Texas Southwestern Medical Center in Dallas, Texas. After receiving her BS in Biology at the University of North Texas, Evelyn Taiwo obtained her MD at Temple University School of In 2019, Dr Taiwo joined the staff at New York Presbyterian-Brooklyn Methodist Hospital as Attending Physician, and Assistant Professor of Medicine at Weill Cornell Medical College. Prior to her current position, she served as Assistant Professor of Medicine at the State University of New York, Downstate Medical Center in Brooklyn from July 2011-2019, and as Attending Physician and Hematology-Oncology at Kings County Hospital. While at Kings County Hospital, Dr. Taiwo served as Director of the Breast Cancer Clinic overseeing research activities, clinical care delivery, and education. As a researcher, Dr Taiwo has contributed to several studies on cancer presentation in urban and minority patient populations.