Double the Berkeley College Pride for Graduating Bronx Twins
Fraternal twins Myesha and Tyesha Wilson graduated from Berkeley College in May 2021 – Myesha with a Bachelor of Science in Criminal Justice and Tyesha with a Bachelor of Business Administration in Management. The Bronx natives stayed resilient, overcoming personal challenges and supported one another to earn this achievement.
Myesha was involved in a bus accident that injured her spine in 2018 during her sophomore year. Subsequent bus and car collisions exacerbated her spinal injury and also affected her vision. "I was on the verge of dropping out because I was always in pain. I couldn't get up and get to school," said Myesha.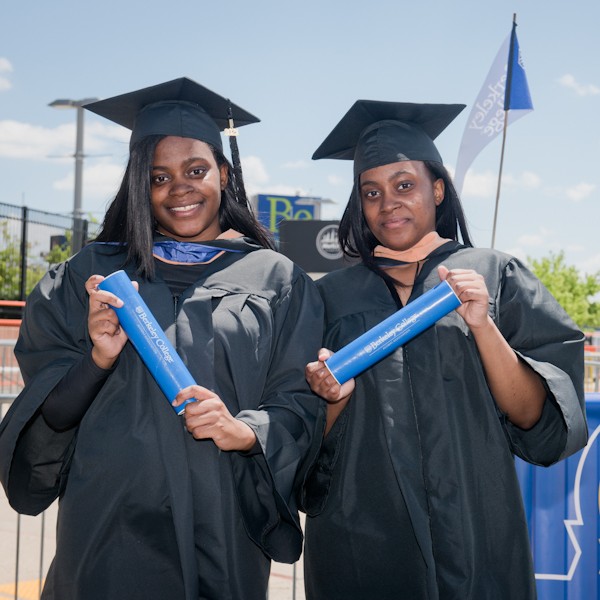 If not for the support of her twin sister Tyesha, her professors, academic advisor, personal counseling staff and even Berkeley College security officers who accommodated her physical limitations and encouraged her to continue with her studies, Myesha said she would have left school.
The sisters have a close bond and rely on one another for inspiration. "We see each other's success," said Tyesha. "We support each other and we push each other to achieve our goals," added Myesha.
Now with their degrees behind them, the two look forward to a future that's twice as bright. Myesha is pursuing a career in law enforcement and Tyesha plans to start her journey as an entrepreneur. Click here to read more.