Theatre is Back in Fashion and the New Style is Black Playwrights on Broadway!
This is a first for many to see so many black playwrights producing masterpieces simultaneously at the same time. Who knows what's to expect with these relatively new playwrights and what their imagination can bring to Broadway. Here is a teaser of what's to come in the Fall of 2021:
Pass Over, written by Antoinette Chinonye Nwandu and directed by Danya Taymor.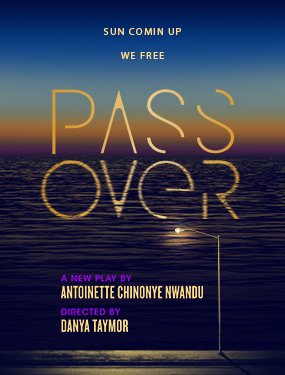 In PASS OVER, Antoinette Chinonye Nwandu's "powerful and provocative" (Arifa Akbar, The Guardian) new play, Moses and Kitch talk smack, pass the time, and hope that maybe today will be different. As they dream of their promised land, a stranger wanders into their space and disrupts their plans. Evoking heartbreak, hope, and joy over its 85 minutes, PASS OVER crafts everyday profanities into poetic and humorous riffs, illuminating the unquestionable human spirit of young men looking for a way out.
Chicken & Biscuits, written by Douglas Lyons and directed by Zhailon Levingston.

The Jenkins family is coming together to celebrate the life of their father—hopefully without killing each other! Eldest daughter, Baneatta, wants everything to be perfect for her father's funeral. "Favorite" daughter, Beverly, would rather honor her daddy dressed to show the entire congregation what she's been "blessed with." Teenage granddaughter, La'trice, can't mind her own business if it was on a leash. Not far behind comes grandson Kenny and his very Jewish boyfriend Logan who is maybe, sort of, okay definitely afraid of Baneatta. But Baneatta's hopes unravel when a family secret shows up at the funeral…
Featuring Tony Award® nominee Norm Lewis (Porgy and Bess) in his first Broadway play and Drama Desk winner Michael Urie (Buyer and Cellar), Chicken and Biscuits is a raucous family comedy so full of laughter and love, it'll leave you begging for seconds.
Lackawanna Blues, written and directed by Ruben Santiago-Hudson.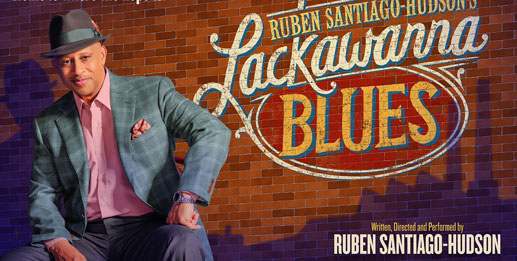 Tony Award winner Ruben Santiago-Hudson returns to MTC for the Broadway debut of his brilliant solo play celebrating the strong, big-hearted woman who raised him: Miss Rachel. In a 1950s boarding house outside Buffalo, Nanny, as she was affectionately called, opened her doors to anyone and everyone in need of kindness, hope, compassion and care. Giving a tour-de-force performance accompanied by live music written by acclaimed composer Bill Sims, Jr. and performed by Blues Hall of Fame Guitarist Junior Mack, Santiago-Hudson embodies more than 20 vibrant characters, creating a richly textured reminiscence that's inspiring, uplifting and right at home on Broadway.
Thoughts of a Colored Man, written by Keenan Scott II and directed by Steve H. Broadnax III. 

Over the course of a single day in the pulsing heart of Brooklyn, the hopes, sorrows, fears, and joys of seven men reverberate far beyond the barbershops and basketball courts of their community. Vulnerable and vibrant, raw and alive, Thoughts of a Colored Man weaves spoken word, slam poetry and rhythm into a mosaic of the inner lives of Black men.
Trouble in Mind, written by Alice Childress and directed by Charles Randolph-Wright.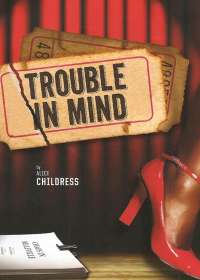 Groundbreaking playwright Alice Childress will receive her long-overdue Broadway debut in late 2021, with the Roundabout Theater Company production of Trouble in Mind, directed by Charles Randolph-Wright at the American Airlines Theatre.
An exploration of racism in the theater industry, the 1955 play follows Broadway rehearsals for an anti-lynching drama and the Black actress who stands up against the show's white creative team. Childress, who also directed the original production, is widely said to have won an Obie for Trouble in Mind — the first Black artist to do so — but Obie records have never been able to confirm that fact. The play was expected to receive its Broadway premiere in the late 1950s, but the production never materialized. 
Clyde's, written by Lynn Nottage and directed by Kate Whoriskey.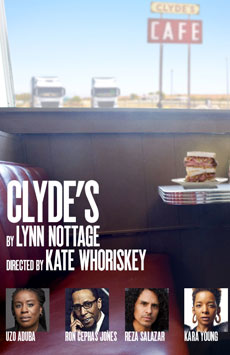 In this stirring new play from the team of two-time Pulitzer Prize winner Lynn Nottage and director Kate Whoriskey (Ruined, Sweat), a truck stop sandwich shop offers its formerly incarcerated kitchen staff a shot at reclaiming their lives. Even as the shop's callous owner tries to keep them under her thumb, the staff members are given purpose and permission to dream by their shared quest to create the perfect sandwich. You'll want a seat at the table for this funny, moving, and urgent play. It's an example of Nottage's "genius for bringing politically charged themes to life by embodying them in ordinary characters living ordinary lives" (The Wall Street Journal).
Skeleton Crew, written by Dominique Morisseau and directed by Ruben Santiago-Hudson.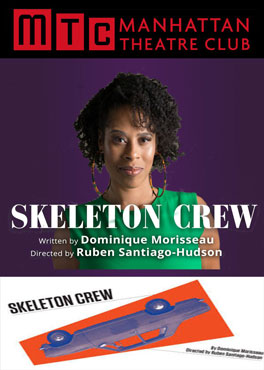 Tony Award® winner and five-time Emmy Award nominee Phylicia Rashad will return to Broadway this winter in Manhattan Theatre Club's Broadway premiere of Skeleton Crew, written by Tony Award® nominee Dominique Morisseau and directed by Tony Award® winner Ruben Santiago-Hudson. In 2008 Detroit, a small automotive factory is on the brink of foreclosure, and a tight knit family of workers hangs in the balance. With uncertainty everywhere, the line between blue collar and white collar becomes blurred, and this working family must reckon with their personal loyalties, their instincts for survival and their ultimate hopes for humanity. The New York Times gives this astonishing work a Critic's Pick and cheers, "A very fine new play… warm-blooded, astute, deeply moral and deeply American." And The Amsterdam News hails it as "a prime example of how theatre imitates life… intense, touching and funny."