Graduate Panagiota Babadelis Named 2021 Outstanding Student Award Recipient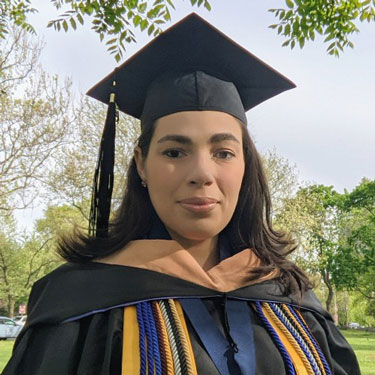 Berkeley College graduate Panagiota Babadelis of West New York, NJ, is the Berkeley College 2021 Outstanding Student, an award presented annually to a graduate who has met high standards of academic excellence while overcoming personal, professional or financial obstacles. Babadelis completed a Bachelor of Business Administration in Marketing Communications in May 2021. She also earned an Associate's degree from Berkeley and is currently enrolled in the Master of Business Administration program at the College.
During her time at the institution, Babadelis has served as an Honors Program teaching assistant, was inducted into six national honor societies, and founded the Berkeley College Volunteer Leadership Program in 2018, for students to become liaisons through community service, event marketing and management.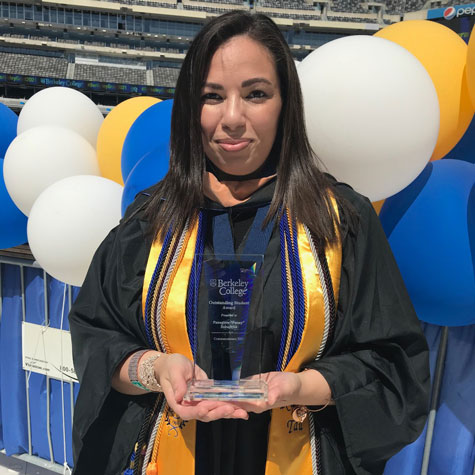 However, Babadelis' educational journey has not been without its challenges. Over the span of five years, she lost her father who battled cancer, her grandfather who helped raise her, and she was diagnosed with a disease that could end her life. "The trials and tribulations we are put through are a testament to building strength and character," said Babadelis. Click here to read more.