Dallas Black Dance Theatre Kicks off 45th Anniversary at Jacob's Pillow Dance Festival
Dallas, TX – Dallas Black Dance Theatre (DBDT) kicks off its 45th Anniversary season this week at the Jacob's Pillow Dance Festival in the Berkshires (Becket, MA). Dallas Black Dance Theatre performs August 4-8, 2021, on the Henry J. Leir Outdoor Stage. The performance will be available on-demand from August 19 – September 2, 2021.
Jacob's Pillow commissioned Dallas Black Dance Theatre to perform a new work as the inaugural recipient of the Joan B. Hunter New Work Commission. The world premiere of LIKE WATER is choreographed by Darrell Grand Moultrie, who is celebrated for his work with Alvin Ailey American Dance Theatre, American Ballet Theatre, and Dance Theatre of Harlem. Grand Moultrie explains, "This work is created in celebration of our resilience. We've been through a lot, but we still take flight. We celebrate the ground we stand on and each second we're here. LIKE WATER, we can't survive without love, compassion, and human connection."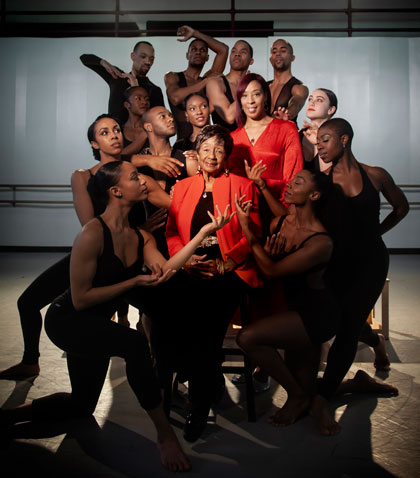 Night Run choreographed by Christopher L. Huggins combines modern dance and ballet while exploring the transformation of social interactions when night falls and time seems to become an illusion.
Dallas Black Dance Theatre also performs Face what's facing you! by DBDT veteran dancer Claude Alexander III. The work is an honest, soul-stirring exploration of what it means to face life's many challenges.
"The invitation to perform at the legendary Jacob's Pillow Dance Festival is an extraordinary honor," said Dallas Black Dance Theatre Artistic Director Melissa M. Young. "This opportunity will seal our place in the roots of American Modern Dance history, as well as amplify the work we do as a Black dance company in America in front of a global audience."
On Sunday, August 8, 2021, at 10 am, the company led by DBDT dancer Hana Delong will teach a workshop on Horton-based modern dance under the Great Lawn Tent.
DBDT Artistic Director Melissa M. Young and dancers will participate in an on-site PillowTalk moderated by a Pillow Scholar at 3:30 pm on Sunday. The event is free and open to the public with advanced registration. PillowTalk will be held in Blake's Barn.
PERFORMANCE INFORMATION
Dallas Black Dance Theatre at Jacob's Pillow
Wednesday – Saturday, August 4-7, 2021, 2 pm and 6 pm.
Sunday, August 8, 2021, 2 pm.
Jacob's Pillow is located at 358 George Carter Road in Becket, MA 01223.
For on-site tickets or details to watch on-demand online, visit www.jacobspillow.org.
ABOUT DALLAS BLACK DANCE THEATRE: Dallas Black Dance Theatre is an internationally recognized professional dance company that engages the cross-cultural community through contemporary modern dance presented from the African American experience. The National Endowment for the Arts designated the 45-year-old company as an American Masterpiece Touring Artist in 2008. The company also received the Texas Medal of Arts Award for Arts Education in 2017. As Dallas' oldest and largest professional dance company, Dallas Black Dance Theatre ranks as the 10th largest minority arts organization in America, and the fourth largest black dance company in the nation.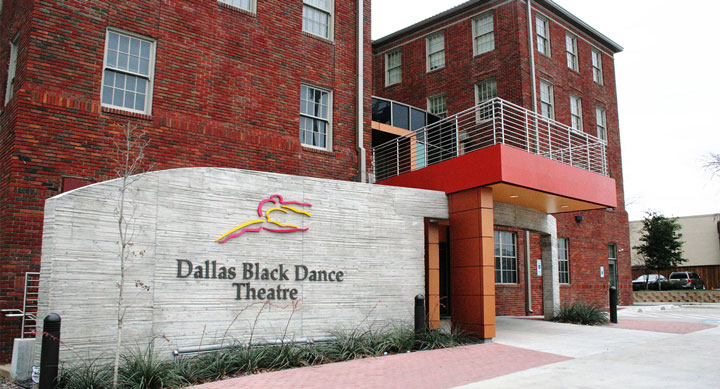 Ann Williams founded Dallas Black Dance Theatre in 1976. Melissa M. Young took the helm as Artistic Director in 2018 after starting at the company as a dancer in 1994. Zenetta S. Drew has led the administrative side of the company since 1987 as Executive Director.
The mission of Dallas Black Dance Theatre is to create and produce contemporary modern dance at its highest level of artistic excellence through performances and educational programs that bridge cultures and reach diverse communities. The virtuosic dancers of Dallas Black Dance Theatre have mesmerized 5 million arts patrons across 16 countries, including two Olympic Cultural events.
Five performing companies comprise Dallas Black Dance Theatre and its training Academy. Dallas Black Dance Theatre consists of 14 full-time salaried dancers performing a mixed repertory of modern, jazz, African, and spiritual works by national and international choreographers. DBDT: Encore! features 10 artists of rising excellence from across the nation who support Dallas Black Dance Theatre's growing local and regional educational outreach. 2.7 million students, grades K-12, have experienced the dance company's performances and educational outreach programs.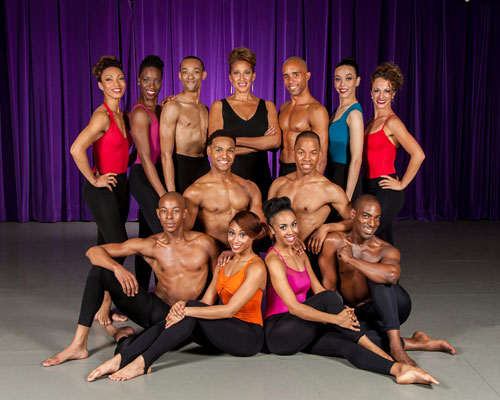 Dallas Black Dance Academy, the official school of Dallas Black Dance Theatre, celebrates 48 years of delivering dance instruction to a community of diverse backgrounds. The academy was the first in the nation to train a student who received the Presidential Scholar Award in Dance in 1980. More than 500 students participate weekly in 50 dance classes, which include ballet, jazz, tap, modern, and African. Classes are held at Dallas Black Dance Theatre's studios and are open to students ages four to adult. The academy has three performing ensembles: Allegro Performing Ensemble, Dallas Black Dance Theatre's premier academy ensemble, Senior Performing Ensemble, and Junior Performing Ensemble.
Dallas Black Dance Theatre's permanent home in the historic Mooreland YMCA building in the Dallas Arts District includes dance studios, training facilities, and administrative offices. Dallas Black Dance Theatre is a resident company of AT&T Performing Arts Center, and its performance home is the Dee and Charles Wyly Theatre.
For more details, visit www.DBDT.com and www.dbdt.com/academy.