Color Me Country: Rissi Palmer
Rissi is now on Apple Music with Color Me Country™ Radio!
Please visit RissiPalmerMusic.com for music and more about Rissi!
Rissi Palmer™ has lived and breathed country music her whole life. But as someone who knows the genre better than anyone, she's decided that enough is enough: "It's time for country music to know where it came from," she says. We couldn't agree more. On her radio show Color Me Country, the singer-songwriter brings to the forefront the Black, Indigenous, and Latinx histories of country music that for too long have lived outside the spotlight and off mainstream airwaves. Listen in as Rissi has riveting, funny, and necessary conversations with country music's most vital and underrepresented voices.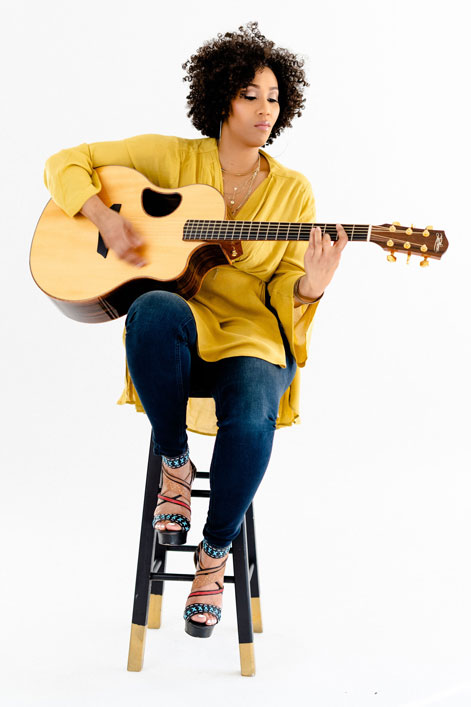 Rissi Palmer™
Rissi Palmer™ is at home in R&B, but made her mark in country, bringing the entire spectrum of popular music to bear on music she calls "Southern Soul." In 2007, her debut album, Rissi Palmer, was released with the singles, "Country Girl," "Hold On To Me," and "No Air" charting on the Billboard Country chart. She followed with an independently released children's album, Best Day Ever, and an EP called The Back Porch Sessions. Her most recent release, Revival, has been critically hailed as her most personal and uplifting work yet.
Rissi has performed at The White House, Lincoln Center, and the Grand Ole Opry, has appeared on Oprah & Friends, CNN, and the CBS Early Show. She has shared stages with Taylor Swift, The Eagles, and Charley Crockett, and has been featured in Rolling Stone, The Wall Street Journal, People, Ebony, Newsweek, and The Huffington Post.
Rissi Palmer–She's Got Southern Soul
When Rissi Palmer released her album in 2007, the success of her first single made her the first African American woman to hit the US Billboard country charts in twenty years. That achievement led to appearances on CNN and the CBS Early Show as well as performances at the White House and the Grand Old Opry. Palmer ouse.was also featured in People and Rolling Stone magazines. Although appearing in Essence, Ebony and Jet was particularly meaningful for Palmer. "I'm a country singer but at the end of the day I am still a black woman. And so it was nice to see myself in the publications that I grew up reading."
Since Palmer was 3 years old she knew that she wanted to be a singer. She grew up in a home where her parents listened to all types of music. Palmer said, "It felt like that was just the way it was. You would hear Dolly Parton and Phoebe Snow. Then you would hear Aretha Franklin and there would be Andraé Crouch. And it all went together."
As Palmer struggled to create her own sound, she found that she gravitated to country music. Palmer said, "It was hard to define. I knew that country music felt comfortable, natural and I just always loved it. . . . I started singing a certain way and writing songs a certain way."
At age 19, a chance meeting at an airport led to a deal offer from Terry Lewis and Jimmy Jam. Although it was an amazing opportunity, Palmer turned them down. She said, "They were awesome and wonderful but they didn't want me to do country."
Palmer moved to New York and spent several years struggling while she pursued her dream. She sang jiggles, wrote songs and performed at clubs. Then Palmer met a representative from the music label 1720 Entertainment at a party. Two days later she had a record deal and her career took off. Still, Palmer began to feel lost in the business side of the music industry. Palmer said, "Songs were being chosen because they were radio friendly or commercial and not because they were songs that I absolutely loved or touched me in some way." So despite the success of her first album, Palmer decided to leave the company. "I didn't feel like my input and my ideas were being valued. It wasn't fun to make music anymore."
Unfortunately, 1720 Entertainment didn't want to lose its new star and so Palmer had to fight for one and a half years to get out of her contract. Palmer said, "I couldn't record or perform. I spent every dime defending myself in court. If it wasn't for 1720 Entertainment I wouldn't have this opportunity. I was extremely grateful but it was time to go."
Then Palmer met her husband. He lived in North Carolina and after several months of commuting Palmer decided to relocate from Nashville. Palmer gave birth to their daughter, Grace and settled into her new life as a wife and mother.
After years of struggling to find her place in the music industry, Palmer wasn't sure that she wanted to continue to sing professionally. Then Palmer took her daughter to a mommy and me music class. After listening to the basic songs, Palmer was inspired to create music that could be enjoyed by children and parents together. Palmer wrote her album, Best Day Ever, over a three day weekend. She said, "It was a joy and was the most fun that I have ever had in the studio. And that is when I got excited again." Palmer's children's album was well received and Hallmark has selected her title song for a compilation of family music.
With the success of her children's album, Palmer decided to rededicate herself to her music career. This time Palmer decided to take control by launching Baldilocks, a company that she formed with her husband. They released her new album, The Back Porch Sessions, in May. Palmer said, "I got to sing what I really loved and it didn't matter if songs were commercial or any of that. I was just like, does this sound good? Can I bob my head to this in the car? And if I can, then yes I am going to do that. And that was kind of my litmus test."
Palmer's current album represents a new direction for her career. She said, "Its got soul, its got some gospel elements, its got a little bit of country. I hope that people can see how honest and real it is to me and how genuine it is coming from me. And they won't mind that there is no fiddle on this record. I am nervous about that but otherwise I love it so much and I'm really excited."
Despite the challenges that Palmer has faced in the very competitive music industry, she remains optimistic. She said, "The sky is the limit as far as I'm concerned. So whatever there is . . .whatever the universe and God has in store for this project and for me. That's what I want."