Berkeley College Nursing Graduates Answer call to Service, Step up to Fill Nursing Shortage and Help their Communities
Pinning Ceremony Honors 31 Healthcare Heroes Joining 'the Most Noble Profession'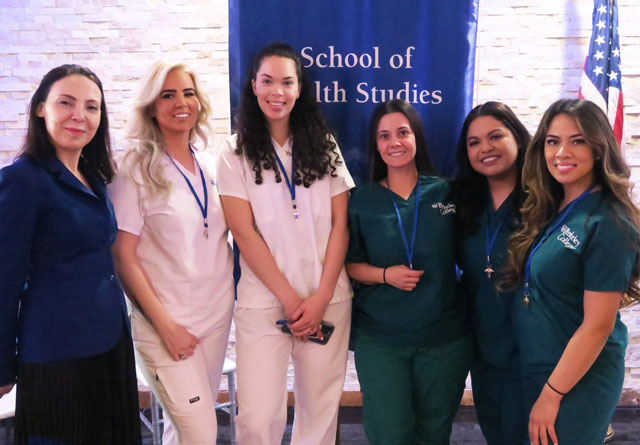 As communities face a critical shortage of healthcare workers, with nearly a third of U.S. nurses planning to leave the profession, 31 Berkeley College graduates affirmed their commitment to service on Friday, April 15, 2022. The Berkeley College School of Health Studies honored 17 graduates of its Licensed Practical Nurse to Bachelor of Science in Nursing (LPN to BSN) program and 14 graduates of its Practical Nurse program at an in-person pinning ceremony at The Cosmopolitan in Wayne, NJ.
Eva Skuka, MD, PhD, Dean, Berkeley College School of Health Studies, called nursing "one of the most noble professions." "It is your obligation from this day forward to stand up for the vulnerable and the voiceless," Skuka told the graduates. "Practice your profession with commitment and with kindness."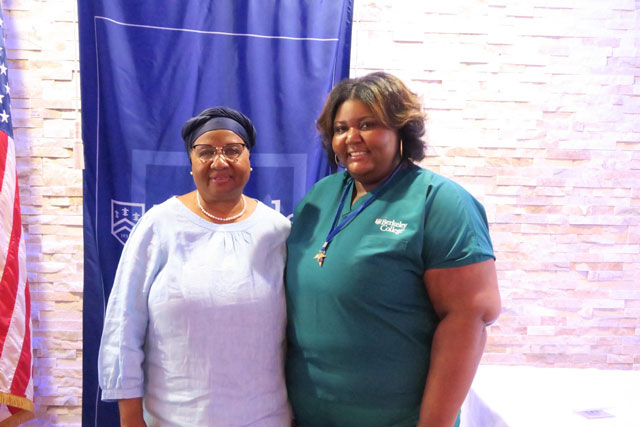 According to the U.S. Bureau of Labor Statistics, employment of Registered Nurses is projected to grow 9 percent from 2020 to 2030. There are some 194,500 openings for registered nurses projected each year, on average, through 2030, with many of these openings a result of nurses retiring or switching professions. Roberta Bernard of Ocean, NJ, an LPN to BSN graduate employed by Hackensack Meridian Rehabilitation in Shrewsbury, NJ, was inspired to pursue the profession after her mother had a heart attack in 2008.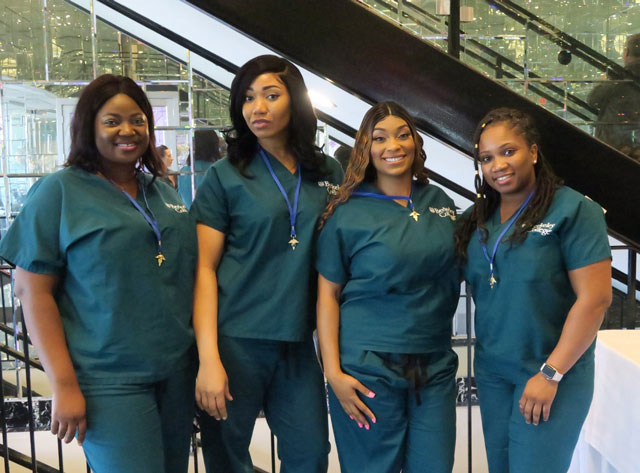 "Doctors are amazing, but the people who have the real impact on the patients is the nurses," said Bernard, who served as a student speaker during the ceremony. With her degree, she plans to pursue a career as an Emergency Room nurse, and one day to continue her education and become an administrator or nurse educator.
Berkeley College recently announced the launch of a Master of Science in Nursing (MSN), an advanced degree for nursing professionals interested in expanding their opportunities as nurse educators, managers and practitioners. With this program approval, Berkeley College – New Jersey has the only LPN-BSN-MSN pathway program in the State of New Jersey.
About the Berkeley College School of Health Studies
The Berkeley College School of Health Studies offers certificates in Medical Assistant, Patient Care Technician, Practical Nurse and Surgical Processing Technician; Associate's degrees in Health Sciences, Health Services Administration – Medical Insurance, Billing and Coding, Medical Assistant and Surgical Technology; as well as an LPN to BSN pathway. A Master of Science in Nursing will be offered beginning in fall 2022. To learn more, contact Fabiola Campbell (Undergraduate Nursing Admissions) or Colleen M. Fuller (Graduate Nursing Admissions) at 800-446-5400.