Multicultural Consortium for Responsible Drinking (MCRD) members L-R: Diageo North America Corporate Communications VP Lorenzo Lopez; National Association of Hispanic Publications, Inc. (NAHP, Inc.) President/ CEO Alvaro Gurdián; Radio One Integrated Market and Partnership VP Sam Tatum; NAHP VP of Sales Ricardo Hurtado; Diageo North America President Debra Crew; Diageo North America Corporate Relations EVP Stephanie Childs; The Positive Community Editor (TPC) Jean Wells; National Newspaper Publishers Association (NNPA) National Marketing and Constituency Development Director Ron Burke; NNPA President & CEO Dr. Benjamin F. Chavis Jr.; and TPC Publisher Adrian Council Sr.
Diageo North America aims to educate & increase awareness on the effects of alcohol
We often hear corporations tout their community work to help better conditions for their consumers, i.e., doing good while doing well. This giving back can take many forms: sponsoring a concert or performance, showing up at events or giving out merchandise, providing funds for scholarships, etc.
One company is serious about its work and has committed to a 10-year action plan to address excessive alcohol consumption in communities of color. With the help of the newly formed Multicultural Consortium for Responsible Drinking (MCRD), Diageo North America reached out to Black, Latino, and Native American organizations to address alcohol-related harm in the U.S. Yes, Diageo, a global leader in beverage alcohol with a collection of brands at almost every price point, in every category of spirits and beer, wants you to drink responsibly.
Diageo North America reached out to Sheila Thorne, president of Multicultural Healthcare Marketing Group, LLC to launch the initiative. With her reputation as the quintessential minority ethnic group healthcare marketing guru, she is exactly who can get the job done. Thorne gathered leaders from diverse organizations and media in Washington, DC to focus on who, how, and what would be the way to reach their targeted audiences to make a real difference. "Alcohol misuse and abuse has had a devastating effect on people of color, their families, and our communities," stated Thorne. "Partnerships with trusted organizations have always been the key to success in motivating people of color. When Diageo reached out to me, I connected them with the nation's leading Black, Latino, and Native American law enforcement, media, faith, and community-based organizations to help deliver culturally competent messages about responsible drinking," she explained. "I am honored to be a part of this initiative and privileged to work again with these outstanding organizations to make a difference."
We all know that no amount of underage drinking is safe. Through SMASHED, the award-winning alcohol education program supported by Diageo in collaboration with United Nations Institute for Training and Research (UNITAR), the company plans to educate young people on the dangers of drinking. Diageo has committed to reaching one billion people—both adults and teens, by 2030 with the message of moderation.
Have you ever asked yourself if you should have that next glass of wine? You know that you shouldn't have another martini, but you somehow decide on just one more? You should visit Diageo North America's educational resources, including:
• Wrong Side of the Road, an interactive digital experience featuring real stories of impaired drivers who share their consequences (https://drinkdriving.drinkiq.com/)
• DRINKiQ.com (also available in Spanish language at DRINKiQ.com/espanol), a platform that helps people understand the effects of alcohol and empowers them to make responsible choices around alcohol.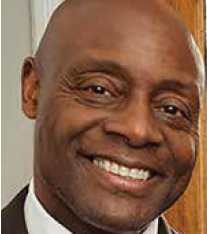 You'll find illuminating facts, which will certainly cause you to think about your own drinking habits and make sure you are drinking responsibly for your health and safety as well as others.
National Black Church Initiative (NBCI) President Rev. Anthony Evans, a member of the consortium, had this to say about the initiative: "The Black Church has always been at the forefront of important social issues that impact people of African heritage. Alcohol misuse is a fundamental problem that requires sustainable collaboration and immediate action. NBCI is proud to be a member of the MCRD to help stamp out this problem in communities of color and create new strategies to impact this difficult problem."
Diageo's message? They want their customers to enjoy their brands, but do so in a way that does not harm themselves or other people.
So, have a drink— responsibly. Here's a toast to life!