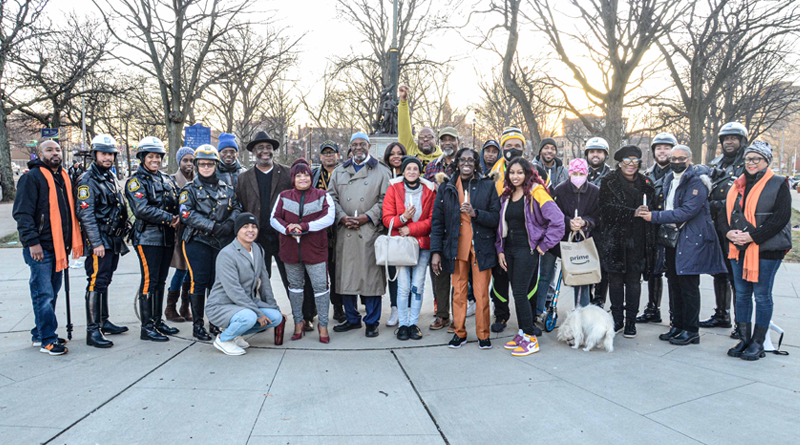 History was made! A new life-affirming tradition was established on Friday December 30, 2022 as the City of Newark hosted America's first-ever Pre-Watch Night Candle Light Prayer Walk. The Walk was done in recognition of the 160th anniversary (1863-2033) of the Great Emancipation; the signing of the Emancipation Proclamation by President Abraham Lincoln on January 1, 1863. On that day, freedom came to 3.5 million of our people held captive in the Confederate states. And this happened two years into the Civil War; a war that cost over 700,000 American lives!
The Prayer Walk demonstrates appreciation and gratitude for those who sacrificed their lives for American freedom. Clergy leaders prayed in honor of our ancestors on whose shoulders we stand; they also prayed for the health and prosperity of present and future generations–Thou who brought thus far on the way… Together we affirmed a united commitment to loving, selfless service, and the mighty community-building ideals of positive change: self-acceptance, self-reliance and self-respect!
Dozens joined in a walk from Lincoln Park, in front of the facade of 2nd Presbyterian Church (where President-Elect Lincoln addressed Abolitionists just before his inauguration), to the steps of City Hall. Special thanks to the City of Newark, Hon. Ras J. Baraka, Mayor; Rev. Louise Scott-Rountree, Newark Councilwoman and Newark Police Dept. Shout outs to Newark Ecuminical Clergy Alliance, General Baptist Convention of NJ and the New Garden State Jurisdiction of Church of God in Christ for their encouragement and support.