The Business of People is People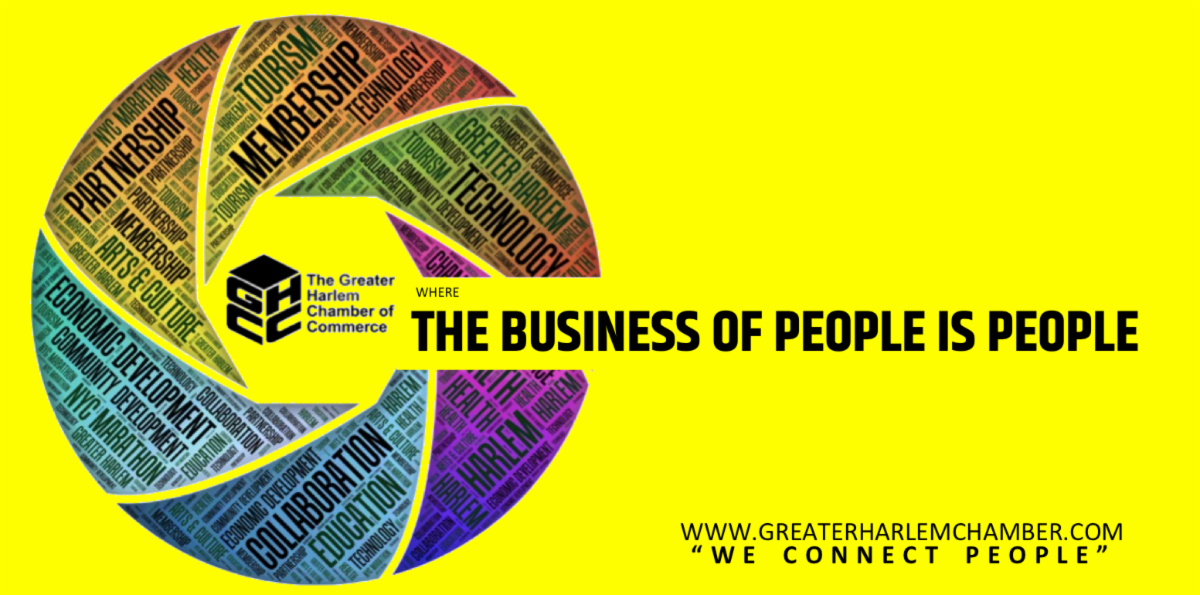 The Greater Harlem Chamber of Commerce (GHCC), originally incorporated in 1896 as the Harlem Board of Commerce, is celebrating over 12 decades of service to Upper Manhattan and the Greater New York region. GHCC aggressively promotes, contributes to and shares the advantages of Harlem's world renowned vitality and recognition as an international mecca for tourism, religious institutions, diverse businesses, sports, arts and culture, entertainment, culinary, education, religion, technology and health services. GHCC membership over the years has grown locally, regionally, nationally and internationally.

BECOME A NEW MEMBER OF THE CHAMBERALSO RENEW FOR 2023!JOIN NOW AT WWW.GREATERHARLEMCHAMBER.COM
SummerStage in Harlem — Gospel Night 5 – 7pm at the ACP State Office Building Plaza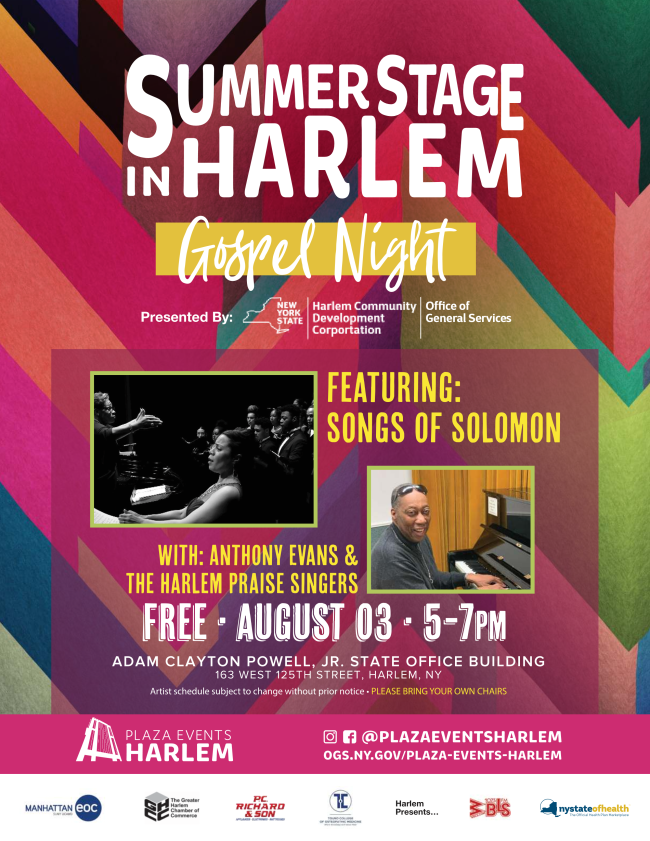 Black Health Matters HARLEM WEEK Health Summit & Expo August 17th / 9am – 3pm @ The Alhambra Ballroom
Register below!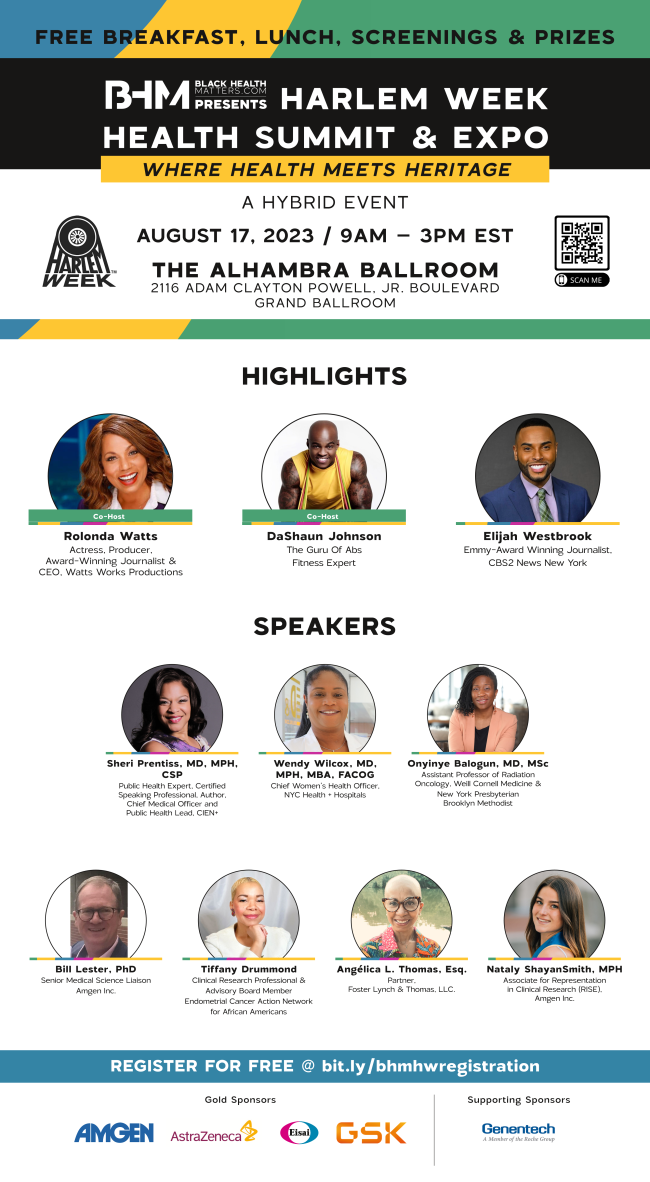 NYC RESTAURANT WEEK is back!
From July 24 to August 20, enjoy 2-course lunches and 3-course dinners across the five boroughs—starting at $30.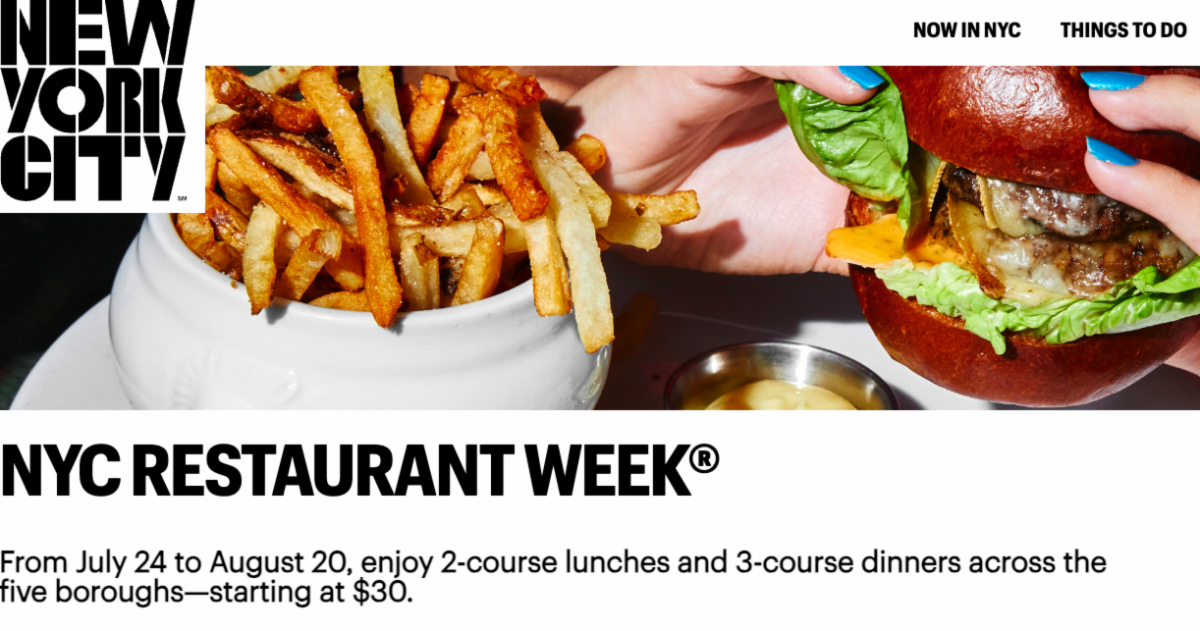 Support our Chamber Members participating in NYC Restaurant Week!
Sylvia's
Melba's
Ponty Bistro
Tsion Cafe
Harlem Shake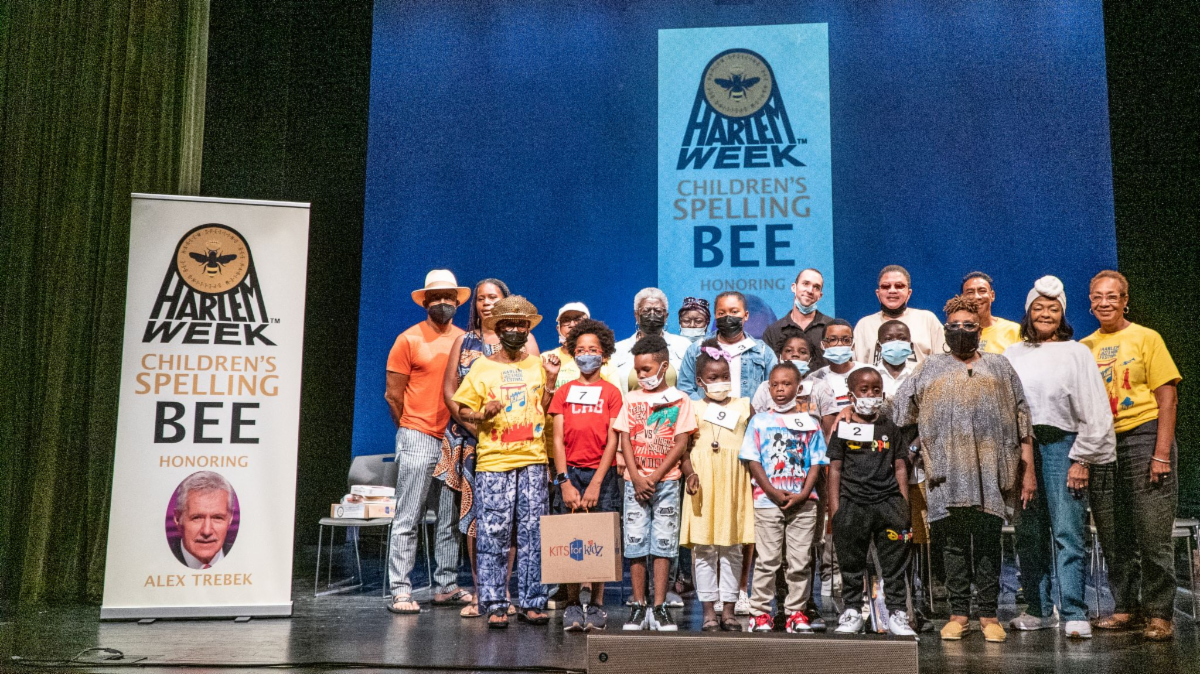 The students of the Harlem Community are invited to participate in HARLEM WEEK INC.'s 7th Annual Alex Trebek Harlem Children's Spelling Bee on Saturday, August 19th from 3:00 – 5:00 PM at the Schomburg Center for Research in Black Culture. The "Alex Trebek Harlem Children's Spelling Bee" is open to all first through fifth graders, ages six (6) through eleven (11). Spellers will compete on the same grade/age level. Prizes, coupons and other surprises will be awarded to participants. The deadline for entry is Friday, August 4, 2023.
Register your child below!