The National Organization of Black Law Enforcement Executives(NOBLE) Conference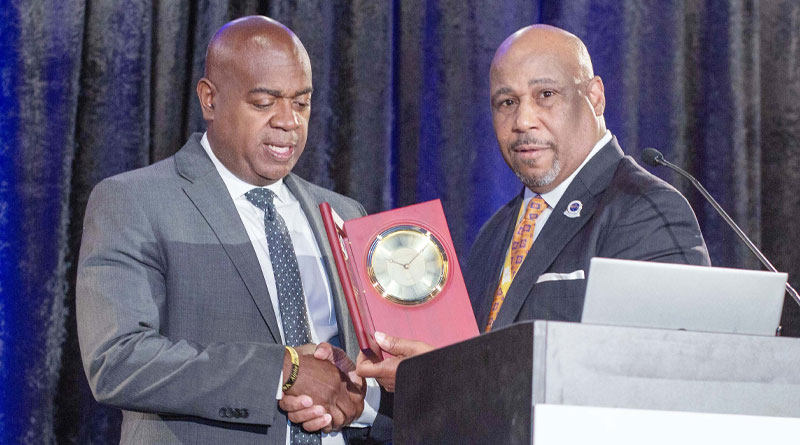 In April, NOBLE Region I, encompassing New Jersey, New York, Connecticut, Massachusetts, and New Hampshire, held its annual, two-day training conference in Atlantic City. For the second consecutive year, the power-packed event hosted and coordinated by NOBLE's New Jersey Chapter, featured notable guests from all over the region.
Welcomed by video messages from Senator Cory Booker and NOBLE National President Brenda Goss- Andrews, attendees also heard in-person addresses from Atlantic City Mayor Marty Smalls and several prosecutors including Theodore Stephens of Essex County, Jennifer Webb-McCrae of Cumberland County, and Camelia Valdes of Passaic County. Keynote Speaker Newark Mayor Ras Baraka, one of the finest orators in the nation, spoke on the first day of the conference. Mayor Baraka challenged the law enforcement executives to continue and even increase their efforts to serve as "the conscience of law enforcement."
Second day keynote speaker, New Jersey Attorney General Matthew Platkin, assured NOBLE Region I members he would continue to monitor and correct injustices and serve in partnership with NOBLE as well as various communities throughout the state to achieve this ideal.