Brooklyn Chamber Hosts Energy Summit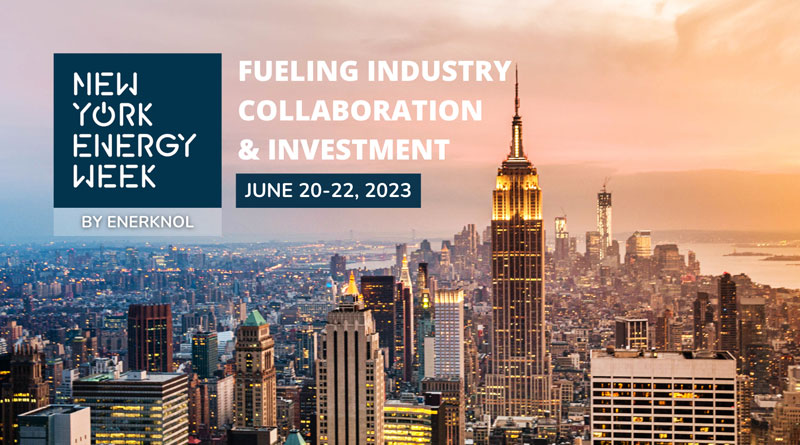 Recent unprecedented heat with rare and never before experienced climate events wreaking havoc on populations around the world, climate change is on everyone's mind. New York Energy Week came to a close at the Brooklyn Navy Yard, where, as it has done for the past three years, the Brooklyn Chamber of Commerce hosted its fourth annual Energy Summit and Expo.
Excited about the possibilities, Randy Peers, President and CEO of the Brooklyn Chamber of Commerce remarked, "Our borough is paving the way for a cleanenergy future that is as innovative as our entrepreneurs. Brooklyn is leading the charge in bringing green energy alternatives to New York City, from the South Brooklyn Marine Terminal wind turbines to the Navy Yard solar hub and EV charging testbeds at Brooklyn Army Terminal."
The all-day event featured more than 20 industry leaders looking for solutions for New York businesses to finance carbon-free transition, electric vehicles, advances in renewable energy in the state, and emerging urban technologies. This year's theme, "scaling up" focused on renewable energy, developments in the energy sector, resiliency work, and best practices for complying with regulations meant to reduce emissions in some of New York City's largest buildings.
A proud partner with the Brooklyn Chamber of Commerce on the Energy Summit & Expo, The New York State Energy Research and Development Authority's President and CEO Doreen M. Harris commended the Chamber. "The collaborative actions we are taking together to equitably scale up this development across the state, including in underserved communities, is helping improve quality of life and make communities like Brooklyn more resilient to the very real impacts of climate change," said Harris, in her keynote speech.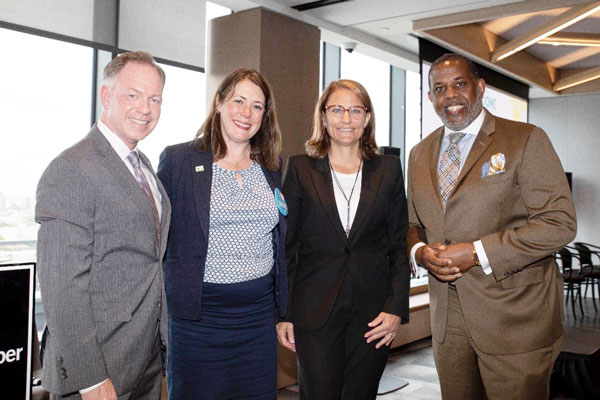 "As buildings and vehicles electrify, the NYCEDC is committed to partnering with industry incumbents, entrepreneurs, and government agencies to ensure power is available from clean and renewable sources," said NYCEDC CEO Melissa Román Burch. "… the green economy will transform communities across the five boroughs—with NYC's offshore wind investments in Brooklyn playing a central role. I applaud the Brooklyn Chamber of Commerce for leading this conversation."
"Brooklyn's vibrant clean energy industry is always on full display at the Energy Summit & Expo," said Johari Jenkins-Taylor, director, Brooklyn Regional and Community Affairs, Con Edison. "From electric vehicle chargers to clean heat systems to transmission lines needed to carry renewable power, Con Edison is committed to leading New York's clean energy transformation, guided at all times by the principles of affordability, equity and environmental justice."
"National Grid is proud to support the Brooklyn Chamber and this fantastic event," said Huck Montgomery, Director of Policy and Strategy at National Grid. "We are committed to help achieve New York's essential climate justice and clean energy goals, and that starts right here in Brooklyn with innovations like our partnership with NYC on the Newtown Creek renewable energy project. Whether it's new policies to drive electrification of buildings, build and connect clean power like offshore wind, or decarbonize the gas network, if we pull together as a community, we can build a clean energy future for all New Yorkers."
All of the Energy Summit speakers agreed on the need for equity in building the green economy. A requirement echoed by Keith Kinch, Co-founder of BlocPower, a national climate technology company. "We can create jobs in low-income communities and combat the climate crisis in tandem, in the communities that are most at-risk of environmental hazards. I thank the Brooklyn Chamber of Commerce for putting this Summit and Expo together to address this all-important issue."
With the success of this year's Energy Summit and Expo, the Brooklyn Chamber of Commerce continues building upon the reputation it has held since its formation in 1918 as a modern organization.