Multicultural Consortium for Responsible Drinking (MCRD) Convenes in NYC
TPC Honored for Efforts to Reduce Alcohol Misuse in Communities of Color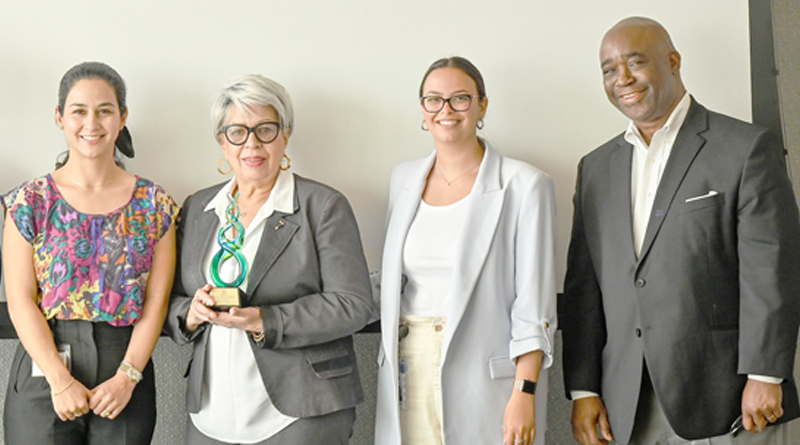 The Multicultural Consortium for Responsible Drinking (MCRD), a working group dedicated to increasing awareness of the risks of alcohol-related harm and providing education in diverse communities across the country, convened in New York City during Alcohol Awareness Month in April for a summit to discuss the second phase of a national public awareness program aimed at reducing the impact of alcohol misuse in communities of color. As part of Diageo North America Society 2030: Spirit of Progress, the company's 10-year action plan MCRD leading Black, Latino, and Native American organizations, is committed to creating positive social change by promoting responsible drinking behaviors and addressing the unique challenges faced by communities of color.
The first phase of MCRD's efforts included friends and family gatherings with the New Jersey National Organization of Black Law Enforcement Executives (NOBLE), interactive booths at Pow Wows in the Northeast, and listening sessions with tribal leaders and community members to understand their concerns better. In addition, during Native American Heritage Month, MCRD hosted a fireside chat and Talking Circle with the Shinnecock Nation, celebrated National Hispanic Heritage Month, and launched a positive drinking holiday public service campaign in collaboration with Radio One.
As MCRD moves forward into its second phase, the focus will be on having community conversations that recognize and elevate the stories and voices of people who are often marginalized or underrepresented. By working together, MCRD and its partners aim to empower individuals to make informed choices about their alcohol consumption and promote responsible drinking behaviors.
Through the utilization of Diageo North America's educational resources, MCRD aims to continue to increase awareness and understanding of alcoholism and drive positive behavioral changes toward responsible alcohol consumption with two key resources. The first is "Wrong Side of the Road," an interactive digital experience that features real stories of impaired drivers who share the consequences of their actions. This engaging platform, accessible at https://drinkdriving.drinkiq.com, allows users to understand the real-life impacts of irresponsible drinking and the importance of making responsible choices.
The second resource is DRINKiQ.com, a platform that helps people understand the effects of alcohol and empowers them to make responsible choices around alcohol. DRINKiQ.com is also available in Spanish language at DRINKiQ.com/espanol, making it accessible to a wider audience and promoting inclusivity within the MCRD's efforts to combat alcoholism among multicultural communities.