Governor Murphy Names Secretary of State Tahesha Way as Lieutenant Governor of New Jersey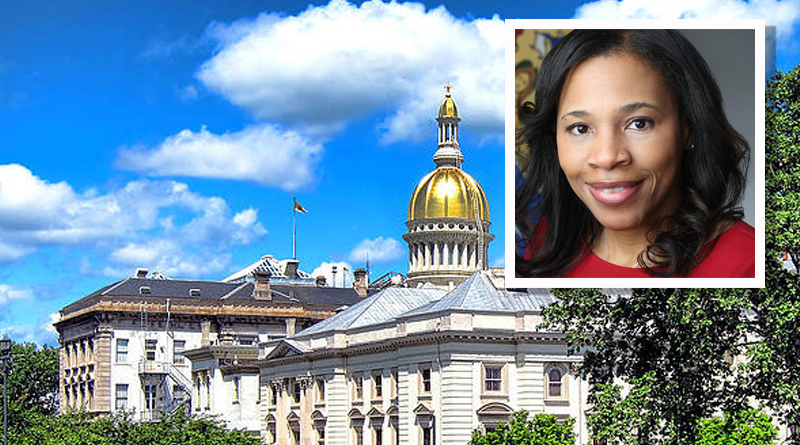 Governor Phil Murphy announced Secretary of State Tahesha L. Way as the next Lieutenant Governor of New Jersey. In a ceremony in the New Jersey Executive State House, Lieutenant Governor Way was sworn into her new role, which she assumes after the unexpected passing of Lieutenant Governor Sheila Y. Oliver on August 1, 2023.
"Sheila Oliver was the greatest partner in government I could have ever hoped for, and she leaves incredibly big shoes to fill," said Governor Murphy. "While no one can truly replace her, I am deeply proud to appoint Secretary of State Tahesha Way to succeed her as Lieutenant Governor. Tahesha has been with our administration from the very beginning, and her work over the past five and a half years leading the Department of State has grown New Jersey's tourism economy, uplifted small businesses, and strengthened our election system. Tahesha is the perfect candidate to join me in finishing the job that Sheila and I started."
"I considered Lieutenant Governor Oliver a close friend and mentor – someone I looked to for guidance to better serve the people of New Jersey," said Lieutenant Governor Tahesha Way. "To have been selected as her successor as New Jersey's next Lieutenant Governor is one of the greatest honors of my career. I come to this position as the child of two public servants who molded me into the person I am today. Having experience at different levels of government has showed me the important role that those of us in public office can play in improving the lives of families across our state. I look forward to finishing the work of this Administration with Governor Murphy and continuing to build on the legacy Lieutenant Governor Oliver fostered."
Lieutenant Governor Way comes to the position with over two decades in public service. In addition to fulfilling her duties as Lieutenant Governor, she will also continue to serve as Secretary of State.
During her tenure as Secretary of State, Way became the first Black person and first Secretary of State from New Jersey to lead the National Association of Secretaries of State (NASS) as President, helping to defend democracy at both the state and national level. Prior to becoming Secretary of State, Secretary Way was an Administrative Law Judge for the State of New Jersey. She was elected to the Passaic County Board of Chosen Freeholders in 2006, where she later served as the Freeholder Director in 2009. She also served as a Council Member for the New Jersey Highlands Water Protection and Planning Council.
Lieutenant Governor Way is a graduate of Brown University. She also holds a Juris Doctor from the University of Virginia School of Law at Charlottesville. She and her husband Charles have four children and reside in Wayne.
The Honorable Sheila Y. Oliver served as New Jersey's second Lieutenant Governor and the only woman of color to be elected to statewide office in New Jersey history. During her tenure as Lieutenant Governor, Sheila also served as the Commissioner of the Department of Community Affairs, where she oversaw efforts to strengthen and expand initiatives for fair and affordable housing, community revitalization, homelessness prevention, local government services, and more.
Lieutenant Governor Oliver was a trailblazer in every sense of the word and will always be remembered for her contributions to the communities of New Jersey, particularly communities of color.
New Jersey Civil Rights Leader Jeanine LaRue stated, "Governor Phil Murphy has continued his successful track record of selecting a tried, tested, and proven exemplary public servant to serve as his Lieutenant. Governor. Lieutenant Governor Tahesha Way's journey as a lawyer, judge, elected county official and our state's secretary of state has prepared her for this moment.
Some might think Lt. Governor Way has big shoes to fill as the successor to our beloved late Lt. Governor Sheila Oliver. But as a trusted friend of Sheila's, I know she would say, Lieutenant Governor Way has her own big shoes. I am excited to sit back and just bask in the sparkle and success of this awesome woman as she continues to build on her own legacy. Way to go Lt. Governor Tahesha Way!"