5 Tips to Become a Homeowner in 2023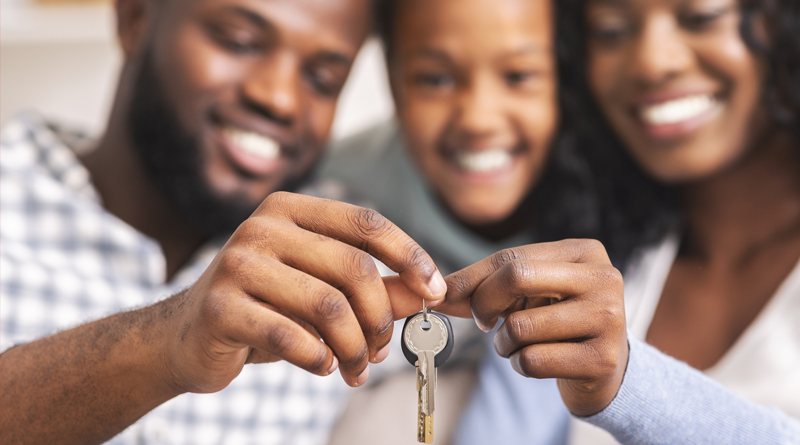 Homeownership is the largest financial undertaking for most Americans and a key to building generational wealth. It can provide a base of security, as building home equity provides you with more financial options in the future. For instance, home equity can be used to pay off debt, increase savings, start a business or invest for the future.
Below are five first-time homebuyer tips to help financially prepare you for buying and owning a home.
Save today for tomorrow's financial goal.
If you know you want to be a homeowner, don't wait until you've found the house you want to buy – start saving now. There are many expenses along your homebuying journey, including deposits, home inspections, appraisals, down payment and closing costs. Boosting your savings now can help you prepare for expenses that can occur even after you move in, including unplanned maintenance and repair costs. Begin by setting up an automatic transfer to your savings account from each paycheck and try to set aside bonuses and tax refunds.
Exercise financially healthy habits.
Your credit score is an important measure of your financial health and gives lenders a good indication of how responsibly you use credit. There are several things you can do to improve your credit score, including using monitoring services offered by your financial partner. Set up alerts to track any new activity, including charges, account openings and credit inquiries.
Describe your dream home.
The homebuying process often brings up a lot of questions related to your finances and lifestyle. How are the nearby schools? Is it close enough to work? Is this the right price? The first step to looking for a home is to consider what you truly need in your home. While you may have always dreamed of a two-story house with a yard, take the time to make a list of things you need and want in your new home. Having a clear understanding of your housing needs will help you identify what's most important when looking for homes.
Buy within your financial comfort zone.
Your true housing cost includes more than your mortgage payment. A good first step is to use a mortgage calculator to estimate your monthly payment, but you'll need to add in utility costs (e.g., electric, gas, water and sewer), property taxes, homeowners insurance and any other monthly costs. Also consider the cost of home maintenance, including lawncare, unplanned repairs and a possible Homeowners Association fee. Utilize tools like Chase's affordability calculator to help you determine how much you can comfortably afford based on your income and debt.
Research down payment assistance programs.
Down payment assistance programs may be provided locally or even through your mortgage lender. Work with your lending professional to understand your options and what may be available to you. Chase, for example, offers eligible customers a $5,000 Homebuyer Grant that can be used toward down payment, closing costs, or even to buy down your interest rate. Learn more about this grant and see if a property you're interested is eligible at chase. com/affordable.
There are many resources available to help first-time homebuyers boost their knowledge of homeownership. For more discussions around the homebuying process this podcast, Beginner to Buyer – beginnertobuyer.com – offers conversations with real buyers and expert guests that take listeners through each step of the process – from navigating mortgage rates to preparing for closing.
For more information on home lending financial tools, such as a mortgage calculator, visit chase.com/mortgage.