The best Martin Luther King Day events in NYC
Honor the civil-rights leader's legacy with a slate of performances, talks and tours during these epic MLK Day events
If you're looking for great MLK day events, you've come to the right place. Since it was first observed nationwide in January of 1986, the holiday commemorating the life of Dr. Martin Luther King Jr. has served as a reminder of his legacy to the causes of civil rights, nonviolent opposition and community service. Along with becoming a volunteer in NYC to help honor Dr. King's memory, there are plenty of Martin Luther King Day events to check out on the day itself over the weekend, including live-music tributes, museum exhibitions, readings and more.
Brooklyn Tribute to Dr. Martin Luther King Jr.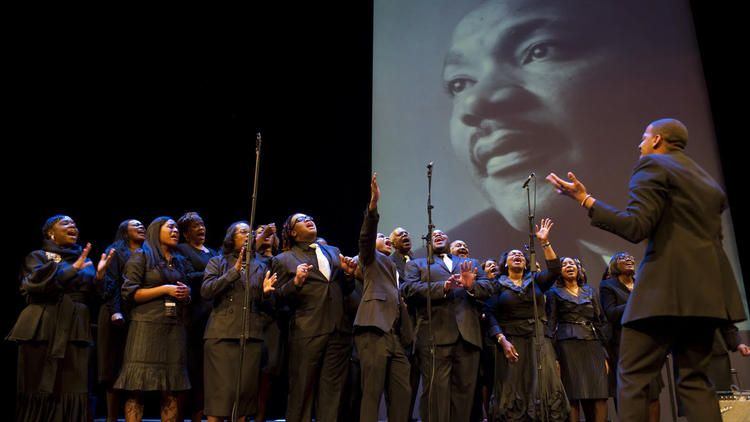 Activism is hot right now, so if you want to show your support for the Black Lives Matter movement, you can't miss New York City's largest (and free!) Martin Luther King Jr. Day remembrance. Usher in BAM's 31st celebration with one of the founders of #BlackLivesMatter as well as racial justice and immigrant rights activist Opal Tometi, who will deliver what is bound to be a tearful and uplifting keynote speech. The memorial continues with show-stopping musical performances by gospel legends of the Institution Radio Choir and the bluesy Sacred Steel band the Campbell Brothers.
"Where Do We Go from Here? MLK and the Future of Inclusion"

Dr. King's final manuscript, "Where Do We Go From Here: Chaos or Community?" details his plans about amending wage inequality, preventing poverty and improving housing and education for the African-American community. After what is notably one of the most diverse and general elections in recent history, WNYC and the Apollo teamed up for a fourth year to revisit Dr. King's work and assess the future of social justice after the inauguration of President-elect Donald Trump. The radio station and theater are joined by a multitude of activists and experts such as Justice Writer Shaun King and President of Brooklyn NAACP L. Joy Williams to address a series of topics, including how we can all work together to create change.
Harlem Gospel Choir MLK Day Matinee
This soulful group of ladies and gents have an impressive vocal range, which garnered attention from music legends such as Bono, Diana Ross and Jimmy Cliff. Watch the world-famous choir take you to church during their mellifluous and exuberant homage to Martin Luther King Jr., and get ready for a religious experience that will surely bring you to your knees.
Fifth Annual Black Comic Book Festival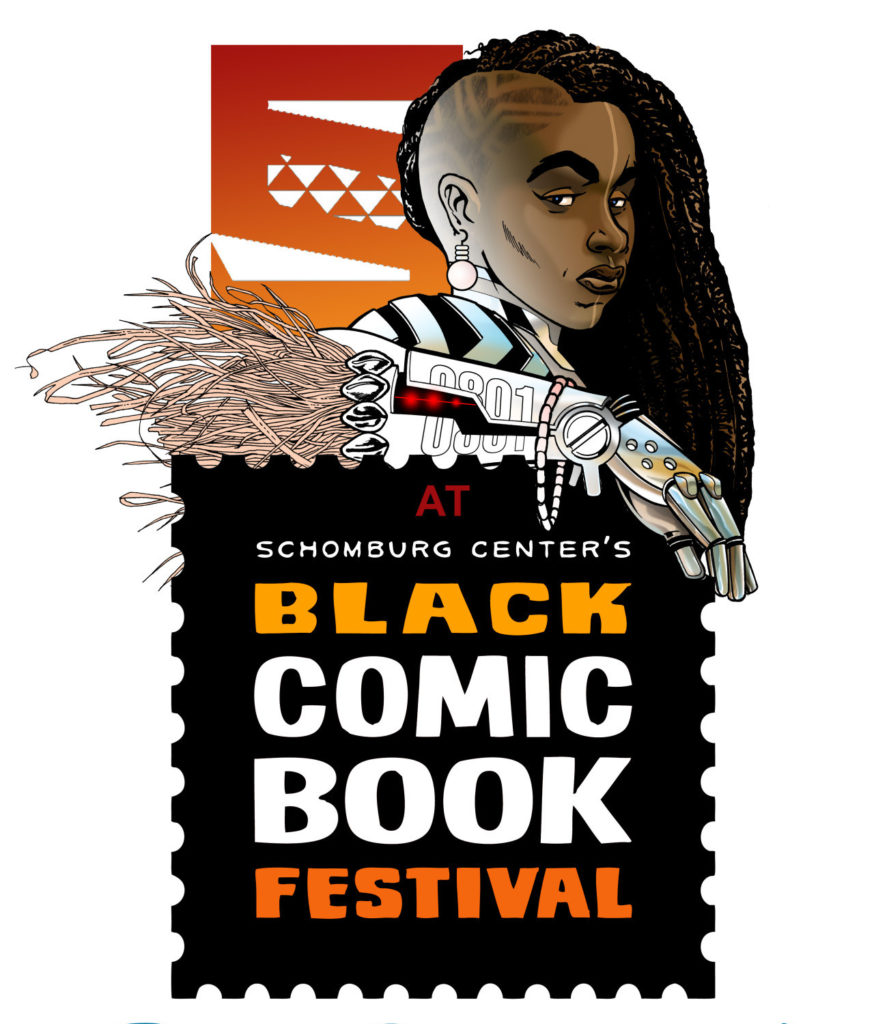 Comic fans, prepare to geek out now that The Schomburg Center's fifth annual Black Comic Book festival is back with enough programming to fill two-days worth of panels, guest speakers and lectures. There's fun seminars for all ages, including a "Youth Program: My Creative Life in Comics and Kid Lit," a demonstration of "How to Draw Afrakan Superheroes," cosplay shows and screenings as well as panels dubbed "Black Heroes Matter" and "Fierce Femininity & Fandom."
Dance Theatre of Harlem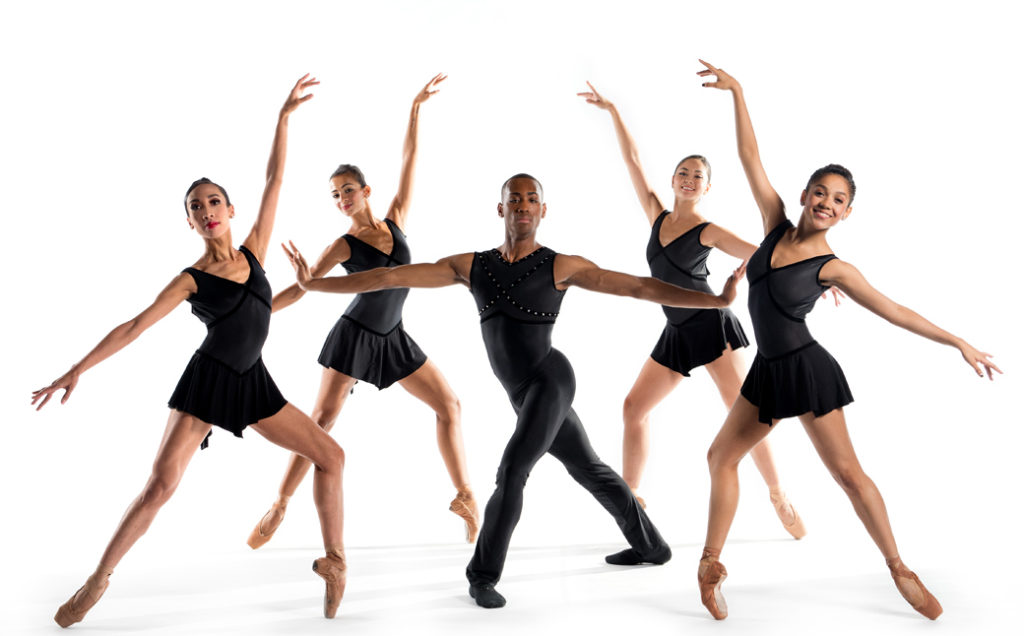 Kupferberg Presents
A Special Martin Luther King, Jr. Celebration
Sunday, January 15, 2017 at 4:00PM
Colden Auditorium
Tickets: $35
The Company is known for its thrilling performances that successfully challenge preconceived notions. The Dance Theatre of Harlem Company consists of 14 racially diverse dance artists who perform an eclectic, demanding, repertoire. From treasured classics,neo-classical works by George Balanchine and resident choreographer Robert Garland, to cutting edge contemporary works and works that use the language of ballet to celebrate African American culture, the Company brings new life to the art form of classical ballet. In addition to performances in New York City across the country and abroad, Company activities that carry a message of empowerment through the arts also include engaging community through education activities for audiences and young people.
2017 Martin Luther King, Jr. Commemorative March
Monday, January 16, 2017 –

10:00am

to

1:00pm
Event Location:
The march begins at Riverside Church (490 Riverside Dr., between West 120th and West 122nd streets). See march route below.
On Monday, January 16, 2017, Manhattan Country School eighth-graders will honor the legacy of Dr. Martin Luther King, Jr. by taking to the streets of Manhattan to speak out about what they consider to be the most pressing civil rights issues of their time. MCS families, alumni, staff, friends, supporters and the general public are invited to participate in this educational and uplifting annual event.
The theme of this year's march is "We Will Not Be Silenced: A Call to Action."The march, which starts at 10 a.m. at Riverside Church and ends at approximately 1 p.m. at Manhattan Country School, will follow a route that includes the following stops:
1. Assembly Hall at Riverside Church(490 Riverside Dr., between West 120th and West 122nd streets. Use the Claremont Avenue entrance.)
2. Lerner Hall at Columbia University(2920 Broadway, between West 114th and West 115th streets)
3. Harriet Tubman Statue (Saint Nicholas Avenue at West 122nd Street)
4. Morningside Park (110th Street at Manhattan Avenue)
5. The Bridge NY (248 W. 108th St., between Broadway and Amsterdam Avenue)
6. Manhattan Country School (150 W. 85th St., between Columbus and Amsterdam avenues)
At each of the stops students will deliver speeches to raise awareness about issues such as mass incarceration, racial profiling, sexual assault, anti-Muslim bias, climate change and the gender pay gap.
As the oldest students at Manhattan Country School, the eighth-graders are responsible for planning this annual march—from choosing the theme and selecting the route to writing the speeches and publicizing the event. The march, now in its 29th year, is part of the school's core curriculum, which includes activism and community building beginning in pre-K.
We invite you to join us and to bring family, friends and colleagues seeking a meaningful way to honor Dr. King.
We hope to see you on January 16. Until then:
• Read about last year's march.
• RSVP and spread the word on Facebook.
• Follow us and spread the word on Twitter.