CREATING YOUR PROFESSIONAL WARDROBE – HOW TO PUT YOUR BEST LOOK FORWARD
By Amy Soricelli, Vice President, Career Services, Berkeley College
We have all heard the expressions "put your best foot forward" as well as "you never get a second chance to make a good first impression." But what do these expressions really mean in the world of employment and the job search? They mean everything.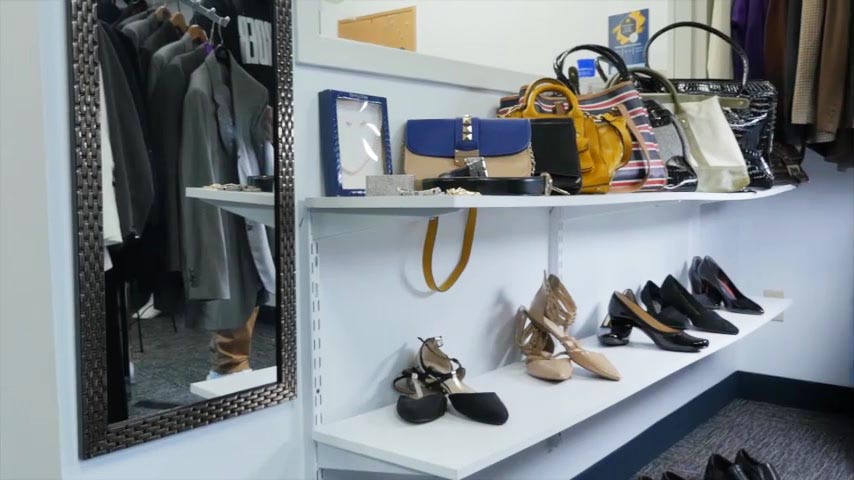 The interview process can be daunting, so what can you do to put your best look forward? Let's begin at the top. For instance, what does your hair say about you? Is it neat? Can you maintain strong eye contact with a recruiter without having to move your eyes away? Do you need a trim or a haircut? Do you feel comfortable with your style?
Is your make-up appropriate for the industry you are interviewing with? Does your make-up complement your features or is it a distraction? Does the industry you are hoping to enter appreciate a more subdued look – are you going to be a fit in terms of how you like to dress and how the organization "expects you to appear"?
How much jewelry are you wearing and do you make noise as you walk down the corridor? What do your accessories say about you and do they add something to your image or are they distracting?
Let's talk clothes. Of course, you have done industry research and have modeled your outfit after industry standards. You know that a start-up music company might be okay with an interviewee in casual (but clean) jeans and a band T-shirt; a prominent financial firm on Wall Street expects the blue suit and string of pearls.
Blouses must close with no gaps, shoes must be shined, nails must be clean and neat, skirts cannot be too short or too tight, ties must be tied neatly, handshakes must be firm.
The process of getting to know someone so he/she can consider you for a position in their firm should not be side-tracked by inappropriate attire. The goal of each and every interview is to talk to your skills, your talents, the unique qualities that you bring to the organization in the hope of adding value. You want to get the job and not make a fashion statement – unless, of course, the job requires you to do so.
You do not need to spend a great deal of money on interview attire: simplicity is best.
The most important thing to consider when dressing for an interview is that you want the interviewer to focus on your skills, your experience, your talent. The best impression you can make is an understated version of the best you can be.
Amy Soricelli, is Vice President of Career Services at Berkeley College. The Career Services department is comprised of more than 30 counselors dedicated to assisting students in identifying and pursuing internship and job opportunities. Career counselors instruct each student on the proper creation and usage of LinkedIn in order to get a competitive edge in the marketplace. In addition to accessing career attire, career services comprise resume and digital brand development, access to digital career-related platforms, career fairs and other business networking opportunities.