Mayor Baraka Officially Announces Kawaida Towers
Newark, NJ–March 17, 2021—Mayor Ras J. Baraka and a three-organization development team and education leaders officially announced Kawaida Towers, a 16-story approximately 66-unit apartment building that will replace a deteriorated City-owned building at 17-21 Halsey Street, corner of Central Avenue, at a ceremony on-site this morning.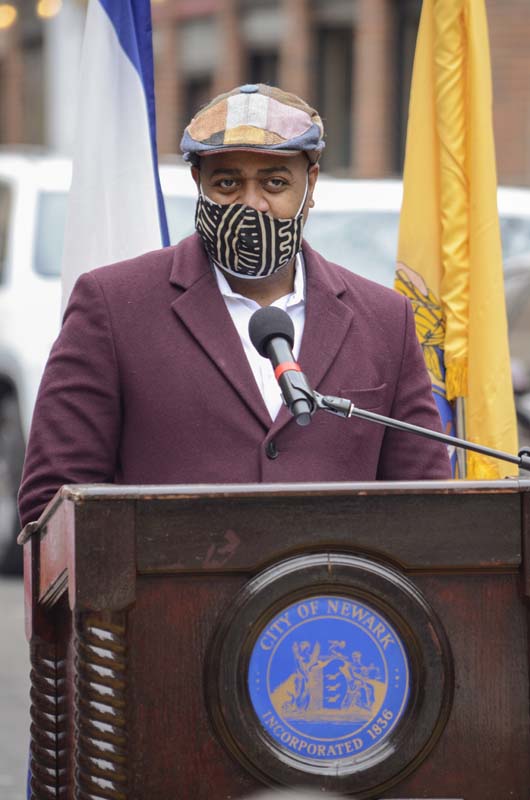 ‍
Kawaida's combination of features is unique to Newark:
• The only 100 percent affordable development in downtown Newark
• A partnership with a minority co-developer with Newark roots
• Community space with ongoing education and cultural program for community residents
• Studio, one, two, and three-bedroom apartments for families of all sizes
‍These features were part of the vision 50 years ago for the never-completed community-backed development named Kawaida Towers.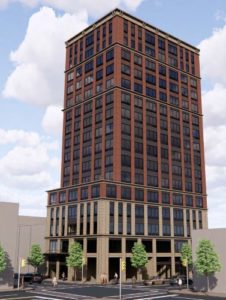 ‍
Kawaida Towers will be built under Mayor Baraka's Equitable Growth Principles and benefits from the advice of elder advisors with intimate knowledge of the originally proposed project. It will feature space for technology education provided jointly by the National Action Network and Rutgers-Newark, incorporate retail as well as permanent exhibition space, and serve as a model for other development.
Kawaida Towers is a joint venture between Omni America LLC, the designated redeveloper; Mid-Atlantic Alliance, minority co-developer (10 percent partner); and The National Action Network (10 percent partner). Omni has a long track record of quality affordable housing nationally and in Newark. Mid-Atlantic includes two Newark natives and has completed projects that provide affordable homeownership opportunities in the city. National Action Network and Rutgers-Newark will operate Cisco Cyber Security and other STEM related courses such as Coding, Website Design, 3D printing and more on-site.