Vegan Entrepreneur Changing The Landscape of Plant-Based Cuisine
Award-winning, plant-based vegan chef and entrepreneur GW Chew aka Chef Chew is the Founder and CEO of  Something Better Foods Inc., a minority owned food manufacturing company, who is single-handedly changing the food landscape with his budding Better Chew food empire of plant-based protein solutions that feature a taste, texture and appearance to satisfy a craving for meat. With celebrity fans ranging from rapper T-Pain to comedian Tony Baker, a $500,000 equity investment from ICA, and Better Chew products available in WHOLE FOODS, Chef Chew is on a mission to bring better food to food desert communities nationwide and is destined to be the next big plant-based sensation.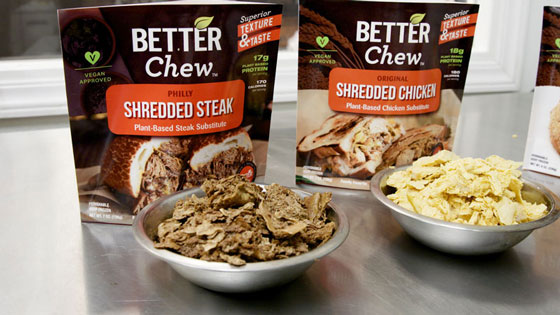 The vegan food inventor/restaurateur for over 15 years, was adopted at birth into a family with the last name "Chew," believes that he was born with a mission and purpose to change lives for the better, one chew at a time. Chef Chew grew up in Southern Maryland amongst a family of very heavy meat eaters and noticed over time that a lot of different diseases, from diabetes to cancer, plagued the members of his family. He later discovered that many of those same diseases have been linked to poor diet and overconsumption of animal meat products. 
Inspired to begin living a healthy lifestyle, Chef Chew switched to a plant-based diet in 2001 and started experimenting with creating vegan food products in 2004. He painstakingly invented the Better Chew proteins—featuring beef, chicken and seafood substitutes that mimic America's most popular comfort and ethnic foods such as shredded steak, beefy ribs/brisket, friend chicken and shredded chicken, in his mom's kitchen and has perfected the textures and taste over the past 15 years. As part of his mission to democratize the access of healthy food, Chef Chew most recently created the Better Chew Box to deliver healthy and affordable plant-based protein SOLUTIONS directly to your community.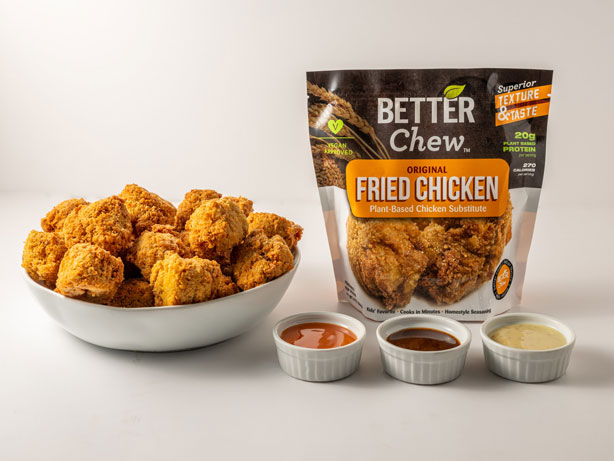 In 2008 he became a restauranteur with his first vegan restaurant and people loved the food. For years he ran restaurants in Arkansas, in Maryland and celebrity hotspot The Veg Hub in Oakland, California. His mission was to go into communities that were designated specifically as food deserts to bring something better to the community and change a generation with better food. Soon thereafter he also began his motivational speaking, championing his motto to "give you something to Chew on." The company's mission statement is simply to "change lives one 'chew' at a time." 
Coming from a family where his father was a sharecropper who owned nothing, he needed to prove that he could have ownership in his community with his thriving business. His mother became his first investor for his brand of faster food with wholesome ingredients and most importantly, ownership/entrepreneurship of his own space. In 2017 he set out to acquire his first manufacturing facility and raised capital in one of the fastest growing industries in the world, ultimately to bring Better Chew to the home chef and make home cooking, especially vegan home cooking, more versatile. Better Chew launched into the Northern California Region of Whole Foods in August 2019 and they provide their proteins to several of the top Bay-Area vegan restaurants through food service. As a B-Corp, they are committed to democratizing the access to healthy food and creating food solutions that are affordable and accessible by ALL people.