Isley Brothers Honored with Street Naming
The Grammy-winning Isley Brothers-—Ronald and Ernie returned to the place where much of their early success was formed — Bergen County, New Jersey. Ronald lived with his family on Van Arsdale Place in Teaneck. Ernie and his family lived nearby on Liberty Road in Englewood. On Thursday June 24, in two separate street naming events, about two hours apart the brothers were honored to have the streets where they lived named Isley Brothers Way.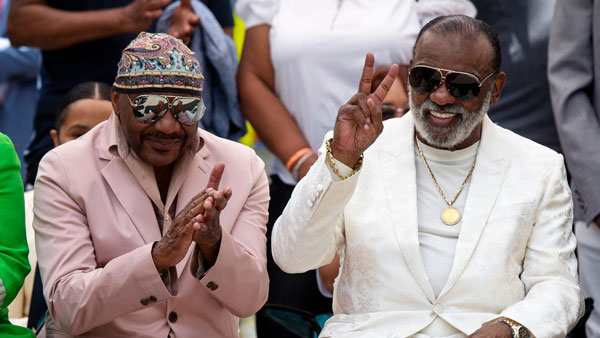 In the 1960s, the group put Teaneck on the map and recording some of their greatest hits on their T-Neck record label. Among their most familiar hits are classics like "Shout," "Twist and Shout," "It's Your Thing," "That Lady," "Fight The Power," and "Summer Breeze." The Grammy nominated have received numerous honors including induction into the Songwriters Hall of Fame, the Rock and Roll Hall of Fame, and received a lifetime achievement award from the Recording Academy in 2014.
Considered one of the most influential groups in the last 50 years, the Isleys now consisting of Ernie and Roland continue to perform and record. For the first time in 15 years they have a top 100 showing on the Billboard charts, "Friends & Family," featuring Ronald Isley and Snoop Dogg.