Franklin A. Thomas, Pathbreaking Ford Foundation President, Dies at 87
He rose from working-class Brooklyn to become the first Black person to run a major American philanthropy, and he revitalized it, shifting its focus to poverty and education.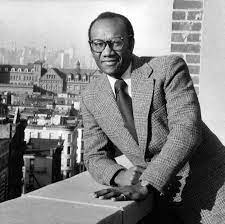 Franklin A. Thomas, who rose from working-class Brooklyn to become, as president of the Ford Foundation, the first Black person to run a major American philanthropic organization, died on Wednesday night at his home in Manhattan. He was 87.
Darren Walker, the foundation's current president, confirmed the death.
Mr. Thomas was already a highly regarded nonprofit and corporate leader in 1979, when the Ford Foundation's board of trustees chose him from among some 300 candidates to succeed McGeorge Bundy as the organization's president.
Unlike Mr. Bundy, who had come from Massachusetts wealth and academia with a stop at the White House as national security adviser, Mr. Thomas grew up in near poverty. But driven by his hard-working immigrant mother, he won a scholarship to Columbia University and then worked for the city and federal governments before taking over a Brooklyn-based nonprofit development corporation in 1967.
He was, in other words, just the sort of fresh air that the rarefied Ford Foundation needed. Years of overspending and the economic slump of the mid-1970s had cut into its endowment — dropping it from $4.1 billion in 1973 to $1.7 billion in 1979 — and rapid inflation was eroding the value of its existing grants. Some blamed Mr. Bundy for fostering a complacent, quasi-academic environment in which too many jobs were sinecures and success was measured loosely, if at all.
Mr. Thomas was brought in to stir things up, and he did, despite being warned that the Ford Foundation was almost impossible to change. After spending close to two years studying every aspect of the foundation, he spun into action in 1981.
That May, in what became known as the Mother's Day Massacre, he ordered the termination of some two dozen of the foundation's top people, including a seemingly untouchable cadre of program officers and vice presidents known as "Bundy's barons." Most went quietly, eased out by generous separation packages, but four filed age-discrimination cases with the Equal Employment Opportunity Commission.
He closed many of the foundation's foreign offices and restructured its divisions to focus on six thematic areas, including urban poverty, education and public policy. Within three years, he had trimmed a staff of 442 employees to 324.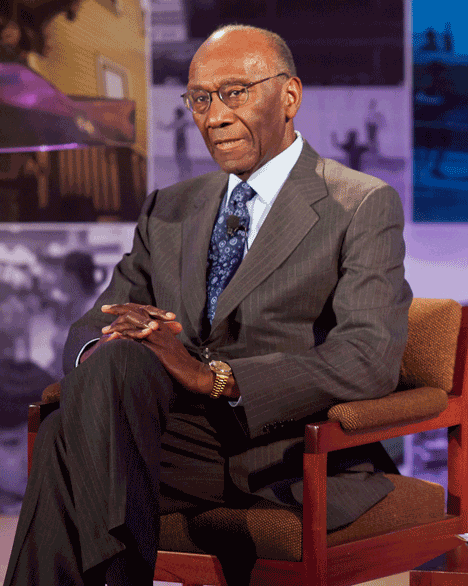 The cost-cutting depressed morale for a time, but it worked. By the mid-1980s, grants from the foundation were once again on the rise, as was the endowment. When Mr. Thomas stepped down in 1996, Ford's endowment had risen to $7 billion. Today it stands at $16 billion.
"Frank Thomas saved the Ford Foundation," Mr. Walker said. "We were spending ourselves into irrelevance."
Soft-spoken but Effective
Mr. Thomas, at 6 feet four inches, towered over most of his colleagues, but he tended to speak little in meetings. Those who worked with him said that his soft-spoken manner masked a forceful core, and that he was equally at home on the sidewalks of Bedford-Stuyvesant in Brooklyn and in the corporate boardrooms where he sought money for his programs.
Despite the changes he imposed, he continued Ford on its progressive trajectory. Among his first steps was to create the Local Initiative Support Corporation, which provided resources and support to grass-roots development organizations, much like the one he had run in Brooklyn. By the mid-1980s it had given more than $40 million in grants or loans to hundreds of fledgling local redevelopment ventures in 27 cities.
"His motto was 'We are the R & D function of society,'" Henry Schacht, who was chairman of the Ford Foundation board of trustees during part of Mr. Thomas's tenure, said in an interview. "He was perfectly prepared to take the risk that some of those investments would fail, because that's how you move forward."
Mr. Thomas also refocused Ford on improving the lives of women, through projects as varied as producing nonsexist textbooks for use in the United States and encouraging rural women in developing countries to form their own farm organizations.
He insisted that women benefit from, and participate significantly in running, all Ford-aided projects, not just those that were gender-specific. At the fund's Manhattan headquarters, he increased the number of women in professional positions. Ford was among the first employers in the country to offer paid paternal leave.
And although he had initially pared back some of Ford's international efforts, by the late 1980s the revitalized organization was once again engaged with global human rights and development issues.