HBCU Saint Augustine's University in North Carolina Inspires Hope
BY FERN GILLESPIE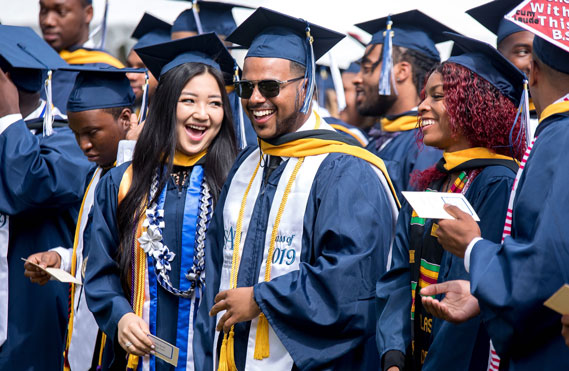 A four-year liberal arts university with an average enrollment of approximately 1,000 students, Saint Augustine's University offers more than 20 undergraduate degree programs. It boasts the #5 HBCU communications program in the US with commercial radio and television stations WAUG 750 and WAUG-TV 68, the first HBCU women's rowing team, and the first HBCU professional cycling team. More than one-third of all Black priests in the Episcopal Church graduated from the University, three have become bishops.
Founded in 1867 to educate freed slaves, Saint Augustine's University, the HBCU located in Raleigh, North Carolina has a rich history of survival in tough times steadfastly heeding its stated mission to " sustain a learning community in which students can prepare academically, socially and spiritually for leadership in a complex, diverse and rapidly changing world.
Some of the institution's toughest times have occurred in recent years. A problem with accreditation surfaced in 2018. The situation was resolved and full accreditation by the Southern Association of Colleges and Schools Commission on Colleges (SACSOC) followed. In the summer of 2020, Saint Aug welcomed the esteemed educator and administrator, Dr. Irving Pressley McPhail, the newly appointed 12th president. In October, to the surprise and angst of everyone, Dr. Pressley succumbed to COVID. Tough Times.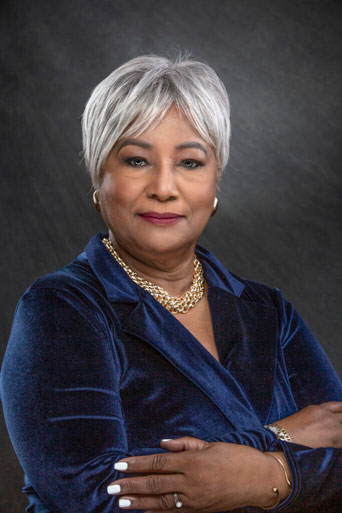 An extensive national search was underway when the university's Board of Trustees found just the person they were looking for to replace Dr. Pressley McPhail, his widow, Dr. Christine Johnson McPhail as the university's 13th president. She contracted COVID around the same time as her husband and fortunately, she fully recovered.
"This COVID has impacted the African American community much more than it has other populations," she said. "But it also points to the resiliency of our race."
Prior to joining Saint Augustine's, she had served as president and CEO of the McPhail Group, LLC. She is a nationally recognized thought leader in higher education specializing in leadership, governance, and learning.
Since her arrival in 2021, Dr. McPhail's impact includes a 10-year high in fall enrollment, record-breaking alumni giving, and grants to repurpose and preserve Hermitage Hall and Saint Agnes Hospital, a historic school for African American nurses. Plans are underway to launch a capital campaign to expand the campus and improve the student experience. The campaign involves improving current buildings and constructing facilities to house the university's newly formed Centers of Innovation in entrepreneurship, health and wellness, social justice, global competitiveness, and STEAM.
In recognition of the financial hardships many students faced during the COVID-19 pandemic, Saint Augustine's University cleared all tuition and fee balances owed for the spring, summer, and fall semesters of 2021 with funding through the federal government's CARES Act. "They have been through so much and conditions that they did not create," stated Dr. McPhail. "So, it's our way of demonstrating to them that we care and we want them back."
The Most Rev. Michael Bruce Curry, the first African American Presiding Bishop and Primate of The Episcopal Church, sits on the Board of Trustees at Saint Augustine's. He gained global fame with his inspirational sermon on love at the royal wedding of Meghan Markle and Prince Harry. Recently, he spoke at the university's magnificent stone chapel, built in 1895 under the guidance of Reverend Henry Beard Delany, the first graduate from the college to rise to the status of bishop and subsequently the first African American bishop elected to the Episcopal Church.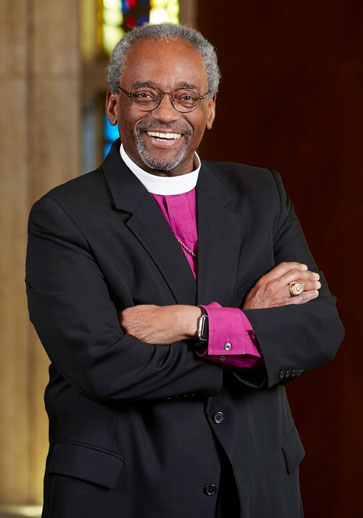 An excerpt from Rev. Curry's sermon:
"This college, this university was founded through America's worst nightmare in the midst and after the Civil War. The bishop of this diocese, Thomas Atkinson, and many other people after the decimation of the war realized that even in the midst of despair you must carve out a stone of hope. They carved out a stone of hope to start a school to educate newly freed and emancipated slaves," he preached. "This very chapel was built by the hands of former slaves where they could worship the God and Father of us all. This very school has educated generations of people. Teachers and scholars and, once upon a time, most of the public health nurses in the Carolinas and Southern Virginia were educated right here at Saint Agnes Hospital and School. This school once produced most of the Black Episcopal clergy in the Episcopal Church. It sent teachers out into the world to educate. This school has made a difference. It has carved out hope."