General Baptist Convention of NJ President Responds to Recent U.S. Supreme Court Rulings
Rev. Dr. J. Michael Sanders
President, General Baptist Convention of New Jersey and senior pastor at Fountain Baptist Church, Summit, NJ
The prophet Zechariah says, "These are the things which you should do: speak the truth to one another; judge with truth and judgment for peace in your gates." The recent rulings of state and federal supreme courts have done all but create peace for the citizens of this country. Once again, Black and Brown Americans end up disproportionally negatively affected by these decisions. I am compelled to speak up and speak truth and I encourage you to do the same.
The Right to Choose
The landmark decision by the U.S. Supreme Court to overturn Roe v. Wade will have devastating effects on women's health and reproductive rights, particularly people of color. This ineffable decision takes away fundamental rights to privacy and hinders the choices available to all women. While we understand people have differences in their thoughts about abortions, one thing we should all desire is that the social determinants of health be made available for all. "Dear friend, I pray that you may enjoy good health and that all may go well with you, even as your soul is getting along well." 3 John 1:2
History teaches us these types of rulings are never done in a vacuum. The by-product of this type of ruling is the slow and deliberate dismantling of precedence in our legal system. Other rights not codified are more vulnerable than ever, including the right of Black and Brown Americans to vote or the acknowledgment that Black Americans are more than three-fifths human. We must remain prayerful and vigilant in our actions to vote for politicians who have our best interest in policy and then hold them accountable.
Miranda Rights
The 6-3 Supreme Court decision to not hold law enforcement accountable or even respect the civil rights of one who is detained by reading them their Miranda rights is a violation. The Constitution's Fifth Amendment at the very least slowed arresting officers' process and procedures down enough to invoke thinking before acting. This decision is reprehensible as it decreases accountability of law enforcement and increases the number of legal arrests even of those wrongly arrested.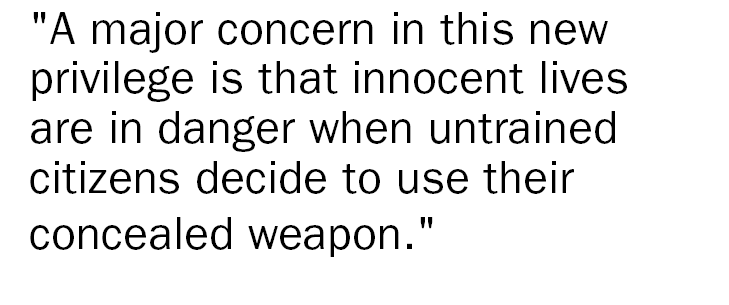 Gun Rights
Furthermore, the 6-3 Supreme Court decision to expand gun rights presents a conundrum. While individuals have a right to bear arms, we are still faced with the challenges that come along with the choices regarding when to use said weapon(s) and when to allow the authorities to handle cases that may call for the use of firearms. A major concern in this new privilege is that innocent lives are in danger when untrained citizens decide to use their concealed weapon. The answer to gun violence is never more guns. While this ruling concerned only the New York State law directly, we do know that many times as goes New York, soon goes New Jersey. It is our prayer that we will not experience the days of vigilantes and poor choices in our communities. As a convention we condemn this ruling for the concealed carry of weapons by untrained citizens.
Many thoughts, philosophies, ideologies, experiences, and opinions govern one's views on these topics. However, as God's children, we can all agree that these rulings will have a negative impact on people of color. It is imperative we not only pray, but act in prayer. The half-brother of Jesus said, "faith without works is dead." We must vote; we must hold our politicians accountable; those with the ability must run for office; we must band together as a convention, let our voices be heard, and our thoughts known so that we become a consideration in the minds of those in power.