How North Star Academy's In-Classroom Tutoring Strategies Help Students Close Covid Gaps
Walk into any classroom at a North Star Academy school and you'll often see students in small groups focused on a particular topic. At times, there are anywhere from three to four groups happening at once in a highly choreographed display of individualized teaching that is yielding big results for Newark kids.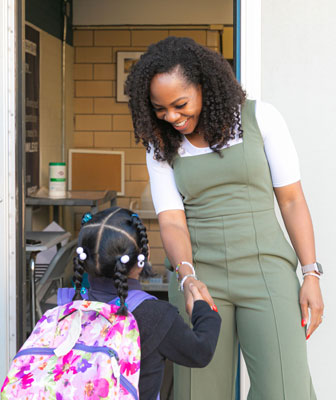 Like all students across America, North Star students fell behind during the pandemic. Researchers have well documented the challenges that online schooling caused for all students.
But early evidence at North Star shows how strategic approaches based on how kids learn best, as well as in-the-moment tutoring, can yield big results. In the last round of standardized state exams, North Star students beat the New Jersey state average in both literacy and math–no small feat given that New Jersey is one of the highest performing states in the nation. North Star educates over 6,000 students in Newark in grades K through 12, with a mission to ensure that students are prepared for and graduate from college. Its students scored 31% higher in reading and 22% higher in math than the average student in New Jersey.
A look inside a classroom shows just how students are excelling and beginning to close Covid gaps. First, teachers are highly trained— not just to deliver instruction but to inspire kindness and a sense that learning is fun. "Some people think that joy can only be found in recess," said Principal Tameka Royal. "No, joy is in math, too."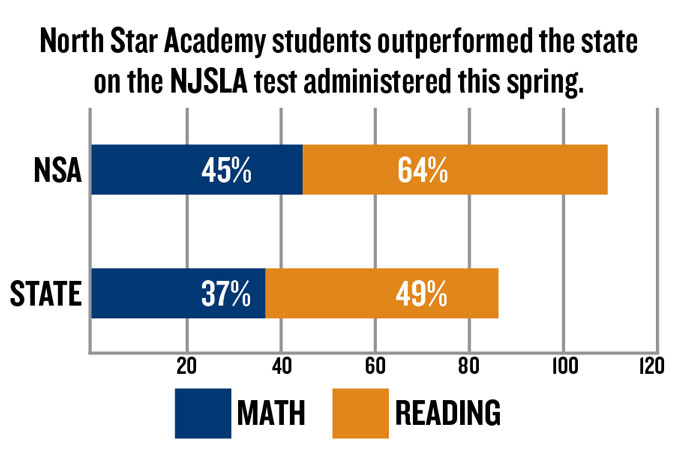 North Star teachers come back to school in the summer, many weeks before the students do in order to prepare for the year ahead as a team— ensuring every adult has learned the techniques and skills necessary to inspire students to achieve.
Part of that training is in social emotional learning. The pandemic heightened the need for a strong foundation in the mental-health wellness environment that schools must provide in order for students to feel safe and happy and ready to learn. So North Star students are encouraged to talk about their feelings. No feelings are "bad." Feelings are either wanted or unwanted. Affirmations for themselves and each other is a regular part of the day.
You'll often catch Principal Royal asking a student what affirmation they were thinking of when they struggled through a difficult math problem and didn't give up. Students respond with whatever intention they had set earlier in the day, like "I can do it" or "I am powerful."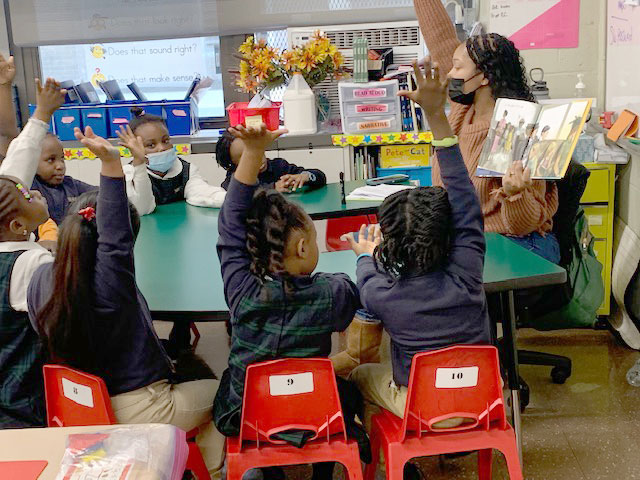 Every North Star classroom allows students to learn at their own pace. A typical scenario is one in which a teacher teaches a lesson, and then students engage in an activity that reveals whether the students learned the new skill. As is oftenthe case, some students will learn a new concept quickly, and others will need some extra support. Multiple teachers in a classroom mean that while one teacher continues in the lesson, another teacher can do onthe- spot tutoring with the students who need some extra time on a particular concept.
This partnership between teachers and a focus on every student's individual achievement is key to ensuring all students are getting exactly what they need, when they need it.
To learn more about North Star Academy or to enroll in this free, public charter school this year or next year, visit NorthStar. UncommonSchools.org.