By Fern Gillespie
For 35 years, a Black couple in East Orange has been bringing Black joy to millions of youthful readers. Since 1987, Wade and Cheryl Hudson, the founders and publishers of Just Us Books, have been the lead independent, Black publishing company producing positive, inspirational, and educational books focusing on Black children and young adults.
Wade and Cheryl launched Just Us Books when they became discouraged looking for books that spotlighted Black history, Black culture, and Black experiences for their children. "We couldn't really find anything. Cheryl worked in educational publishing and I am a writer," Wade said. "Rather than continue to complain about the lack of these books in the marketplace, Cheryl and I decided we would start our own publishing company. We started with the AFROBETS A B C Book based on a group of Black youngsters called the Afro- Bets Kids, who contorted their bodies to make the shapes of the alphabet. We printed 5,000 copies and sold out in a couple of months. There was a demand for books like this. We knew we were really on to something."
Just Us Books created an award-winning literary company that celebrated Black children through wondrous books on art, culture, history, and family. Works included acclaimed artist George Ford's Bright Eyes, Brown Skin and Jamal's Busy Day. Legendary Floyd Cooper illustrated How Sweet the Sound: African American Songs for Children; and The Secret Olivia Told Me, written by N. Joy, and illustrated by Nancy Devard, won the Coretta Scott King Award for Illustration.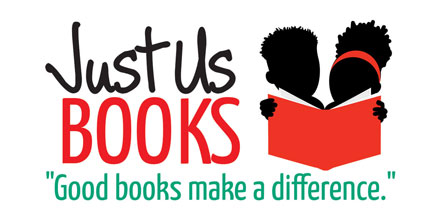 In 1992, Scholastic Inc. tapped Just Us Books with a production partnership, which resulted in more than a dozen books. As independent authors, Wade and Cheryl Hudson have written award-winning children's and young adult books for major publishers. Current books include Wade's award-winning memoir about his childhood in Louisiana Defiant: Growing Up in the Jim Crow South and co-authoring young adult social justice anthologies We Rise, We Resist, We Raise Our Voices and The Talk: Conversations about Race, Love & Truth, featuring essays and art by noted diverse authors and illustrators.
Some of these inspirational books by the Hudsons and Just Us Books have appeared on school and library banned book lists. This includes the anthologies and even the delightful picture book My Friend Maya Loves to Dance. "It's dangerous because the books being challenged are by Black authors with the truth about slavery and racism, and books about LGBTQ people," said Cheryl. "I think it's part of a national effort by right-wing and other racists to counter what is being taught in our schools and libraries," added Wade.
However, schools, libraries, and publishers are fighting book bans and embracing more Black literature. "In children's books, there's been more Black joy. Stories are not just about the weight of slavery or being marginalized or being the only Black child in something or the first Black child to do something," said Cheryl. "Our Afro-Bets ABC book was not a book on race. It spotlighted African American culture. Jamal's Busy Day was about a little Black boy who enjoyed going to school. Now major publishers are doing more of that type of work. Black joy is becoming more normalized."
A list of recommended books can be found on our website: www.thepositivecommunity.com/2022/12/14/black-joy/