Statements on Lieutenant Governor Sheila Oliver's Passing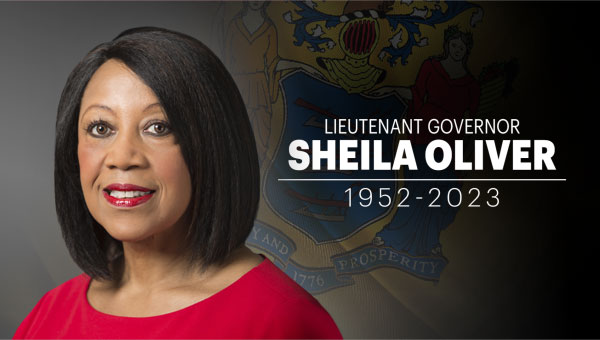 Statement by Essex County Executive Joseph N. DiVincenzo, Jr.:
"I am saddened by the passing of Sheila Oliver. I met Sheila over 50 years ago when we were both in high school. We worked together in County government and served together on the Board of Freeholders. Sheila was always someone I could turn to for help and her knowledge of government is extraordinary having served on every level of government. She broke barriers in Trenton to become our first Africa American Assembly Speaker and first African American Lieutenant Governor. More importantly, Sheila only cared about helping people and making the lives of those in need better. Sheila made a tremendous impact on Essex County and New Jersey, and I am going to miss her."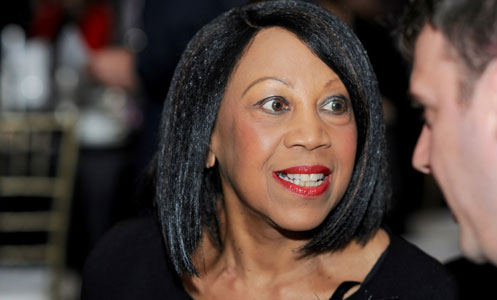 Mayor Ras J. Baraka's Statement on Lieutenant Governor Sheila Oliver's Passing
"Newark is in mourning. We've lost a favorite daughter, cherished and revered. Long before she was Lieutenant Governor, Sheila Oliver mentored so many in our city – with wisdom, compassion, intelligence, and a fierce dedication to diversity, equality, equity, and justice.
"She loved us and we loved her back.
"Sheila was probably the most knowledgeable elected official in the entire state and an authoritative historian in her own right. Her biography is filled with many 'firsts' as a Black woman, but underlying her many accomplishments will always be the legacy and inspiration she leaves us with: to broaden our vision to see greater possibilities, to expand our embrace to include those on the fringes, and to deepen our commitment to democracy and liberty for all.
"We send our deepest condolences to her family and loved ones."
NEWARK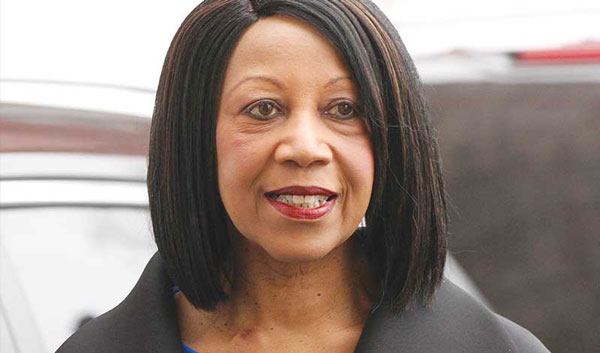 Statement from Kean University President Repollet on the Death of Lt. Gov. Sheila Oliver
The following is a statement from Lamont O. Repollet, Ed.D., president of Kean University:
I am deeply saddened to learn today of the passing of Lt. Gov. Sheila Oliver. She leaves behind a legacy of excellence for all to follow, especially women of color. She was a true national trailblazer, being the first Black woman to serve as New Jersey Assembly speaker and only the second in the nation to lead a state legislative house. Her work will undoubtedly inspire public service leaders for generations to come.
While I was the state's education commissioner, I had the great privilege of her genuine friendship in Gov. Murphy's administration, where she served as the second lieutenant governor in the history of our state. I will always remember her gentle nod during Cabinet meetings, which was a sign between her and me that meant "thank you for that…" She helped me to be my authentic self and intentional in working to achieve equity for all students. Her support for our education initiatives was invaluable, and her voice as an advocate for Black history and Black excellence was unquestionable.
I was so proud to have her here at Kean University, by my side, for my inauguration as the 18th president and first Black man to lead in this role. She was genuine, never forgetting her childhood in Newark, and she never wavered in her commitment to create a better future for our entire state. My prayers go out to her family and all those who knew and loved her.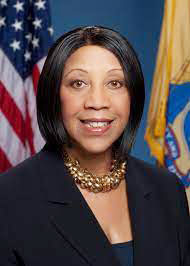 New Jersey Urban Mayors Association Statement on the Passing of Lt. Governor Sheila Oliver
The New Jersey Urban Mayors Association (NJUMA) mourns the passing of Lt. Governor Sheila Y. Oliver. The Lt. Governor's innovative approaches and vision have yielded transformative results in various sectors, be it education, healthcare, or housing. Her unwavering dedication to public service has created a ripple effect that will continue to shape statewide policies and initiatives for years to come. As we reflect on her life of service, we are reminded of the importance of compassion, integrity, and selflessness in leadership. We take solace in knowing that her legacy endures through the positive impacts she has made. The NJUMA extends our heartfelt condolences to her family, friends and colleagues. May they find comfort in knowing that the Lt. Governor's legacy will forever live on in the positive changes she brought to the State of New Jersey, particularly in urban communities.