AACCNJ's First Juneteenth Black Business Expo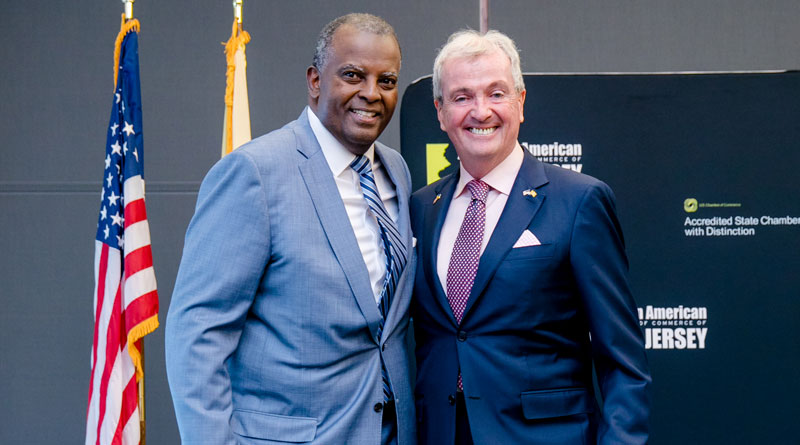 Black-owned businesses connected with private and public companies at the well-attended, inaugural Black Business Expo, held at Montclair State University on June 15. The African American Chamber of Commerce of New Jersey's (AACCNJ) Juneteenth Expo highlighted African American entrepreneurs from various business sectors along with over sixty corporations, Black-owned businesses, community partners, and state agencies displaying their products and services. In a transformed exhibit space incorporating the history of Black Wall Street, the Expo was an extension of the Chamber's ongoing commitment to assist and advocate for Black businesses and the Black community, a mission needed today more than ever.
For the nearly 500 participants (attendees and exhibitors), a full agenda featured four hours of 15-minute matchmaking sessions with procurement leaders from major corporations, and workshop sessions such as : Targeting Municipalities for Business Opportunities; Media, Politics, Entrepreneurship and Small Businesses; Leveraging Technology to Transform your Business; and Access to Capital.
"We are extremely pleased and humbled by the level of support we received at our Inaugural Juneteenth Black Business Expo," said AACCNJ Founder, President, and CEO John E. Harmon, Sr. "This event was truly a presentation of Black Excellence. A special thank you to Governor Murphy, East West Connection (EWC) CEO Ralph Weaver, and my executive assistant Jacqueline Baptiste for their contributions in making this event something to remember for years to come!"