New Jersey Reparations Council Announced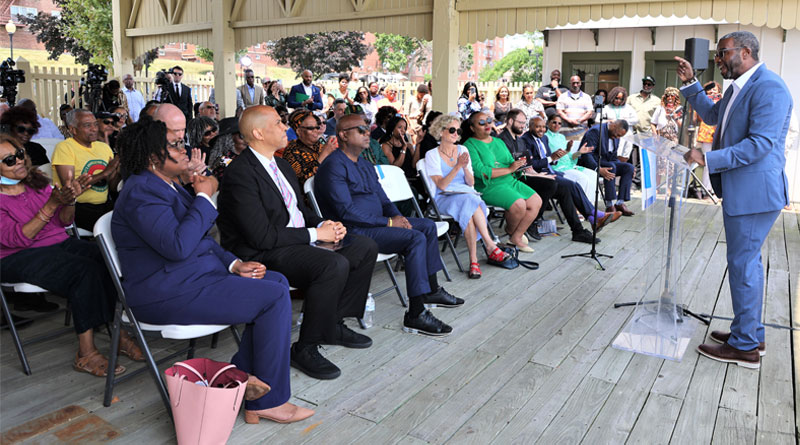 On June 19, 2023, the second anniversary of our newest federal holiday, Juneteenth, celebrations marked the day across the country. Two years after the Emancipation Proclamation, enslaved people in Texas learned they had been freed by the government.
Fittingly, with U.S. Senator Cory Booker, Newark Mayor Ras Baraka, Assemblywoman Shavonda Sumter (D-Paterson), and Perth Amboy Mayor Helmin Caba on hand, the New Jersey Institute of Social Justice (NJISJ) announced the launch of its Reparations Council (NJRC).
Co-chaired by Harvard University's Khalil Gibran Muhammad and Rutgers University's Taja-Nia Henderson, approximately 50 members from progressive advocacy, public policy, and academic arenas yet-to-be-named will round out the council. Nine committees will study topics related to slavery and reparations, including the history of slavery and its modern-day impacts on today's economic disparities, policing, and healthcare.
After two years of research and public meetings, the council's report will be released on Juneteenth 2025. According to NJISJ President and CEO Ryan Haygood, the report will "serve as a blueprint for New Jersey's path forward and as a national model for how the challenging but critical work of reparations can be done." — TPC Staff