DMC on 50 Years of Hip-Hop
By R.L. Witter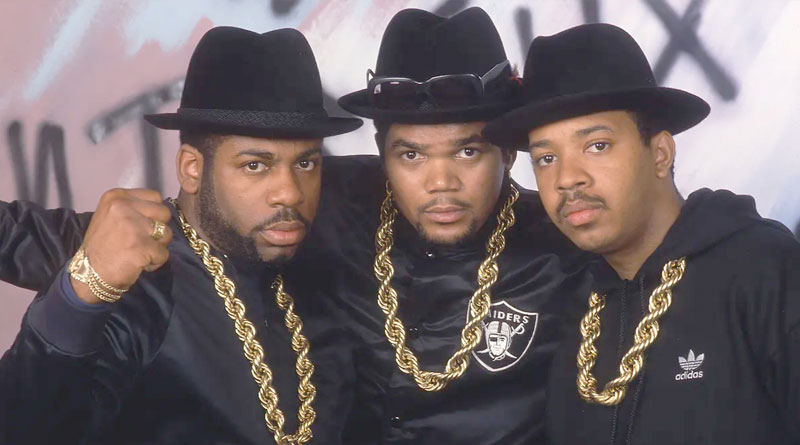 Last June, Darryl McDaniels attended a ceremony at the Schomburg Center in Harlem to receive an award from the Greater Harlem Chamber of Commerce during their kick off celebration for Harlem Week. McDaniels was one of the pioneers of hip-hop, but you would know him as DMC of legendary rap group Run-DMC. As the Chamber prepared to kick off this year's HARLEM WEEK festivities, they also took a moment to recognize the 50th anniversary of hip-hop; and you simply cannot do that without honoring Run- DMC as the rap icons they are.
"What hip-hop did 50 years ago, we changed the communities for the better," McDaniels said. "Hip-hop didn't just create rappers and DJs and breakdancers and graffiti artists and beat boxers when you look at the last 50 years. Outside of the arts, we got doctors, lawyers and journalists and directors." He added, "We represent not just so incredible on the microphone and Jay on the turntables, but we represent possibilities."
But fifty years ago, who could have imagined the possibility of rap music becoming the most popular music genre worldwide? Who could've dreamed that hip-hop would not only be a style of music, but a culture—fashion, art, dance, film, language, and more? What began as "street" culture and was looked down upon in the late 1970s and early 1980s is now exported around the world! Not only do people of every stripe know the music and lyrics of hip-hop, they wear hip-hop style from head to toe. They pepper their language with phrases that originated in or were made famous by hip-hop artists and culture.
Fifty years ago, hip-hop style was Kangol hats, Cazal glasses, Lee jeans, and Adidas sneakers. This was the signature look of Run-DMC and it was everywhere. The group was made up of teenage friends Joseph "Run" Simmons, Darryl "DMC" McDaniels, and Jason "Jam Master Jay" Mizell. Their iconic look came from Mizell's personal sense of style and was in direct contrast of the glam and glitz of other successful rappers like Afrika Bambaataa and Grand master Flash. Run-DMC was the first rap group to achieve both a gold record and a platinum record. McDaniels credits the group's success to their "every man" appeal.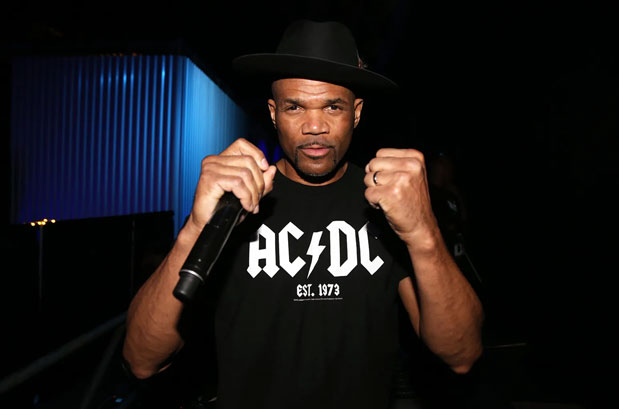 "It was a little different from the way hip-hop is known in the entertainment business. When you see these rappers, you see fame, fortune and riches, but when people saw me, Run, and Jay—they saw themselves," McDaniels explained. "They said, 'that guy Jay reminds me of my uncle,' 'that guy Run reminds me of my best friend in my class.' When people saw Run-DMC, they saw the possibility to be whatever it is they wanna' be."
Speaking with G. Keith Alexander before accepting the award, DMC explained his introduction to rap music and what it meant to him. "When I first heard hip-hop, it wasn't about record deals and moving to Hollywood… you could tell stories of who you are, so for me hip-hop was about information… When you heard these raps and rhymes they were saying, 'Be cool, go to school; don't be in gangs, don't go to jail; educate yourself.' That was very empowering to me. So, when I got into hip-hop, I knew I had a responsibility to carry on the message of what these boys and girls were telling me was most important." And the music lived up to that responsibility. In the song "My Adidas," DMC raps, "My Adidas only bring good news and they are not used as felon shoes," referencing the style of wearing sneakers without shoelaces, taken from prison culture.
In the 50 years since the origins of hiphop we've seen the rise of gangsta rap, mumble rap, trap music, and the rap rock subgenre. The latter was pioneered, popularized, and dominated by Run- DMC back in the day with songs like "Rock Box," "Walk This Way," and "King of Rock."
DMC ended the conversation saying, "So Run-DMC, we became the representatives for the beauty of this great hip-hop culture." Yes, they