First Corinthian Youth Sunday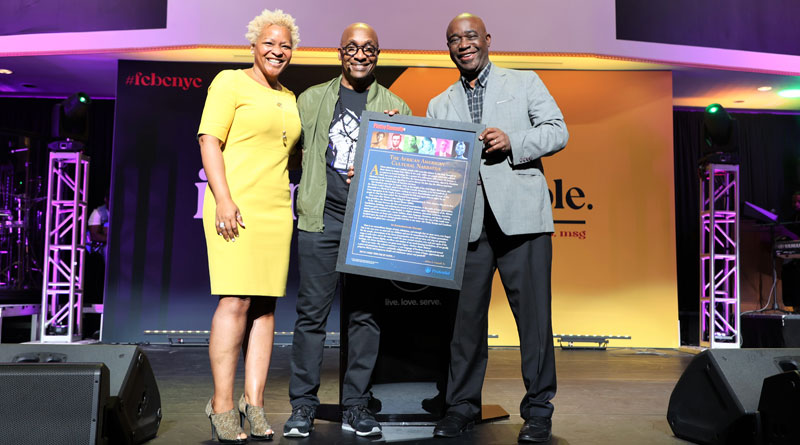 Members and visitors packed the sanctuary of Harlem's First Corinthian Baptist Church for Youth Sunday. Youth Pastor Rev. Tre Walrond, son of Senior Pastor Michael and Rev. LaKeesha Walrond, presided over the June 11, 2023 service. Children took the lead in praise and worship, song, and liturgical dance.
After Pastor Mike invited parents and children to the altar, TPC Publisher Adrian Council Sr. presented the Cultural Narrative poster as a gift to the Walrond's new grandson. "May he grow up with appreciation of and gratitude for his people's story of faith, struggle, and triumph in this land. And may he pass this knowledge along for the edification of future generations," said Council in his remarks.