Drew University's Caspersen School of Graduate Studies Prepares Students for the Real World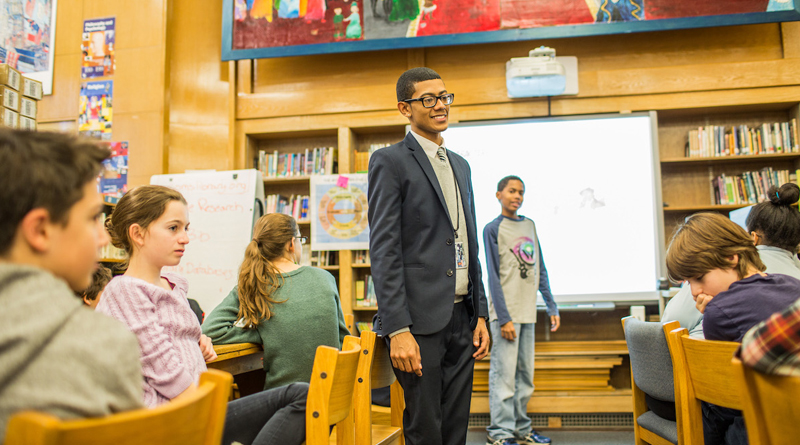 Drew University's Caspersen School of Graduate Studies offers an array of distinctive and flexible advanced degree programs designed to meet the needs of working professionals.
The school offers master's programs in Art & Letters, Data Science, Finance, History & Culture, Medical & Health Humanities, and Teacher Education. Doctoral degrees are offered in Arts & Letters and Medical & Health Humanities.
In addition, several certificate programs are available.
Drew's programs are based on Drew's renowned commitment to faculty-student mentorship, opportunities for out-of-the-classroom experiential learning, and facilitating a robust intellectual community.
Most programs are offered fully-online, and in-person and hybrid modalities are also available on Drew's beautiful campus in Madison, New Jersey—located less than one hour by train to New York City.
Teacher Education programs develop teaching skills by blending coursework with real-world, hands-on experiences. Students collaborate with faculty mentors on understanding the needs of diverse learners in a highly networked world.
Specifically, Drew's Master of Arts in Teaching (MAT) program provides initial certification for people ready to become teachers.
Drew has a well-known MAT program. "I knew my training would be the best I could get," said alum Michael Bathel, English and theater teacher at West Morris Mendham High School in Mendham, New Jersey.
Drew's STEM-designated Master of Science in Finance program is a rigorous one-year immersion in the quantitative and analytical methods and tools used in financial services today, training financial professionals and forging links to Wall Street for decades.
MFin students will be able to take advantage of the brand new state-of-the-art Bloomberg Trading Room, designed to replicate a Wall Street experience complete with Bloomberg terminals, video monitors, and a live stock ticker tape.

Drew has an academic partnership with the Global Association of Risk Professionals (GARP), a leading organization in the risk management industry, to provide students with access to scholarships, highly regarded certification programs, research fellowship opportunities, and a global network of more than 200,000 certified professionals.
Drew has also been welcomed into the CFA Institute University Affiliation Program and is well-suited to prepare students to sit for the CFA exams. What's more, Drew is also eligible to receive a limited number of CFA Program Student Scholarships each year.
"The world of finance is evolving. The skills that are needed in the financial markets have changed. People on trading desks have to understand programming, finance, and markets. Drew will prepare graduate students for what's next," said Program Director and Assistant Teaching Professor in Finance Steve Firestone.
Drew's Master of Science in Data Science focuses on statistics, data science, and programming. Applied data analytics projects and internship opportunities across many different disciplines and industries are offered to students.
Students complete the program with a portfolio of data science projects highlighting the practical application of acquired skills through internships and case study projects. "Drew's Data Science program is structured to focus on the intersection of statistics and computer science, and skills and technologies," said Sarah Abramowitz, Professor and Department Chair, Mathematics and Computer Science.
For more information, please visit drew.edu/caspersen or call 973.408.3111.