Messiah Baptist Church Celebrates 135 Years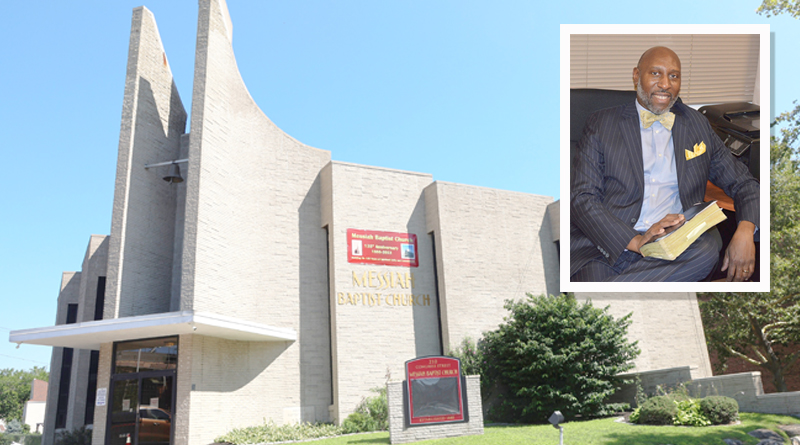 On July 23, 2023, the members of Messiah Baptist Church in Bridgeport, CT along with city officials, community leaders, and guests celebrated the 135-year anniversary of the day a small band of believers in Christ formed the church.
Messiah has a great history of many accomplishments within the ministry and outside its walls. Blessed to have a cadre of faithful pastors who have led the church, Rev. Dr. James B. Logan proudly stands as only the sixth pastor in the 135-year history of the church.
Rev. Logan brought to Messiah a well-rounded blend of education and experience. He is a graduate of both York College of the City University of New York with a Bachelor's degree in Business Administration, and New York Theological Seminary where he earned a Master of Divinity degree. Currently, Pastor Logan is a candidate for a Doctorate of Ministry with a focus on Christian Education and concentrations in Marriage and Family Ministry and Change Management. His years in the public and private market sectors have served the church well in its infrastructure and growth.
The Rev. Dr. W. Franklyn Richardson, senior pastor of Grace Baptist Church in Mount Vernon, New York delivered a powerful sermon challenging the church to reimagine ministry, never forgetting what they have been bequeathed from those who came before.
Dr. Logan's words to the congregation echoed Richardson's sermon. "We must become disruptive thinkers to create and reshape the ministry to be relevant, sustainable, and impactful in a world that is rapidly evolving," he said. "By God's grace, Messiah will be that kind of church; while lifting up the name of Jesus Christ."
The celebration ended with the breaking of bread, fellowship and prayerful thanks for all God has done for Messiah Baptist Church. —TPC Staff