Newark Keeps Changing and Growing
The Last Word
BY R.L. Witter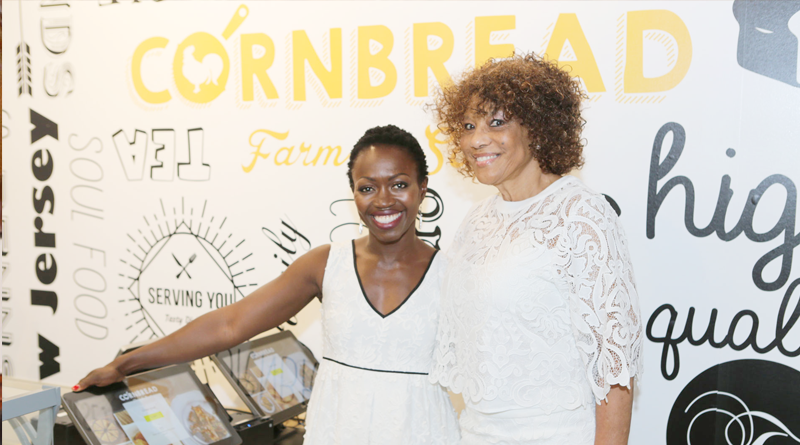 We've been doing our annual Newark issue for several years now. And ever year, we continue to see changes in Newark and the surrounding communities. I can recall penning a column for the Newark issue several years ago where I mentioned a friend who had purchased a home near Branch Brook Park to raise her young, toddler son. Now that young man is 16 years old and three younger siblings add warmth and laughter to that home near Branch Brook Park.
Just as my friend's family has grown and changed over the last several years, so has the City of Newark. Like Mayor Ras J. Baraka said, Newark "checks every box." In addition to being the home of the second busiest port in America, Newark boasts an incredibly busy airport and an integrated rail system that provides access to New York City's subway and the entire Northeast Corridor. Not only have I ridden the local trains to access various New York and New Jersey locations, but the day after my wedding, my husband and I boarded a train from Newark Penn Station to Baltimore, MD to board our honeymoon cruise to the Bahamas.
While I am old enough to recall wonderful meals shared with friends and family at Stewart's, John's Place, and Je's, I am blessed to still be around to embrace the new soul food spots like Vonda's Kitchen and Cornbread, and the speakeasy vibe of Dutch's Restaurant. And Newark lets you make a day or night of it. You can work off the calories at the Branch Brook Park Roller Skating Center, take a walk through the Newark Museum of Art or one of Newark's many parks, or take in a show at NJPAC or Newark Symphony Hall. I'm talking world-class arts programming and performances and adult and family skate sessions.
The efforts to make Newark, NJ a destination city are not going unnoticed. Affordable and luxury housing are complemented by hotels catering to every budget and preference. From the historic Robert Treat Hotel and the trendy, new TRYP by Wyndham downtown to the myriad hotels surrounding Newark Airport, Newark has you covered. With companies such as Prudential, Panasonic, IDT, Audible and others making Newark their home, domestic and international travelers can fly into the airport, stay at a local hotel, and use public transportation to sample the food, arts, and entertainment of Newark in one fell swoop.
In addition to entertainment, food , and accommodations, education and healthcare in and around Newark are second to none. With Rutgers-Newark, Seton Hall, NJIT atop of and a long list of local colleges and universities and RWJBarnabas, University Hospital, and Newark Beth Israel providing state-of-the-art healthcare, Newark is becoming a more desirable place to learn, work, and live.
Of course, I'd be remiss if I didn't ment ion t he ha rd work and dedication of Mayor Ras J. Baraka and his administration. Under his watchful eye Newark has overcome a water crisis, regained control of the schools from the State, commissioned many murals and public art installations, and so much more. Sure, there's more to be done, but Newark and the Baraka administration are on firm footing and moving toward a new Newark. The possibilities are endless, and we can't wait to see what's in store.