Charles Burnett to Receive Honorary Oscar
Los Angeles, CA — The Board of Governors of the Academy of Motion Picture Arts and Sciences are set to present an Honorary Award to writer-director Charles Burnett, at Governors Awards on November 11, 2017 at the Ray Dolby Ballroom at Hollywood & Highland Center.
Burnett will be honored along with actor Donald Sutherland, cinematographer Owen Roizman, and director Agnès Varda.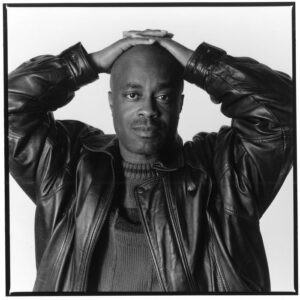 "This year's Governors Awards reflect the breadth of international, independent and mainstream filmmaking, and are tributes to four great artists whose work embodies the diversity of our shared humanity," the Academy's new president John Bailey announced the honors, which were voted on by the Academy's board on Sept. 5.
Charles Burnett has operated under the radar for decades, but who has been very influential — not just for African-American filmmakers, but also for independent filmmakers, and he's still very active.  A writer, director, producer, cinematographer and editor, Burnett is a legendary figure in the indie film community. Born in Mississippi and raised Watts, he dramatized African-American life in his first feature, 1977's Killer of Sheep, and has gone on to make both dramatic films such as My Brother's Wedding, To Sleep With Anger and The Glass Shield and documentaries like America Becoming and Nat Turner: A Troublesome Property.
The Academy's Honorary Award is an Oscar statuette that is given "to honor extraordinary distinction in lifetime achievement, exceptional contributions to the state of motion picture arts and sciences, or for outstanding service to the Academy."
Burnett's next feature film, Tanner's Song, is an homage from Bobby Kimball, the original lead keyboardist and singer of the Multi Grammy Award Winning band TOTO, to his wise mentor as a child, Tanner.  Danny Glover is interested in playing the lead role of Tanner.
About Charles Burnett
Charles Burnett is a director, writer, producer, cinematographer and editor.  His first film,"Killer of Sheep" (1977) was declared a "national treasure" by the Library of Congress and it was among the first 50 films placed in the National Film Registry because of its significance.
Burnett, a Vicksburg, Mississippi native moved to Los Angeles at an early age. He received a M.F.A. from UCLA's School of Theater, Film & Television.  Burnett, wrote, directed and produced this low budget independent film centering on the theme of envy and its power to warp families.
In 1990, Burnett wrote and directed the family drama, "To Sleep With Anger." Danny Glover starred as the charming, Southern family friend, "Harry," who insinuates himself on the troubled family, forcing their inner turmoils to the surface. The film won three 1991 Independent Spirit Awards: Best Director and Best Screenplay for Burnett and Best Actor for Glover.
His next film, "The Glass Shield," starring Lori Petty, Michael Boatman and Ice Cube, was a police drama based on a true story of corruption and racism within the Los Angeles police force.
Burnett went on to make his television debut with his acclaimed 1996 Disney Channel film, "Nightjohn," followed by; 1998 ABC mini-series "Oprah Winfrey Presents: The Wedding," starring Halle Barry and Lynn Whitfield; the 1999 ABC telepic, "Selma, Lord, Selma," starring Jurnee Smollett, Mackenzie Astin and Clifton Powell; the documentary about U.S. immigration, "America Becoming;" the short film, "When It Rains" and"Bless Their Little Hearts," as the screenwriter and cinematographer. His documentary film Nat Turner: A Troublesome Property.
In 1997, the Film Society of Lincoln Center and the Human Rights Watch International Film Festival honored Burnett with a retrospective of his work presented at the Walter Reade Theater at Lincoln Center. He is also the recipient of a 1988 MacArthur Foundation Fellowship grant, which awarded him $275,000 a year for five years.
         "I think a strong case can be made that Charles Burnett is the most gifted and important black filmmaker this                     country has ever had. But there's a fair chance you've never heard of him." — Jonathan Rosenbaum, New York                 Press
          "Mr. Burnett's work is an indelible reminder of what real independence looks like."   — A.O. Scott, The New York                 Times
  "The least well-known great American filmmaker." — Chicago Reader
          "If 'Killer of Sheep' were an Italian film from 1953, we would have every scene memorized." — Michael Tolkin