Aretha Franklin A Woman Who Transformed Our World
By Herb Boyd and Lloyd Willams
Months before we and the world were alerted and alarmed that the great Aretha Franklin was gravely ill and hospitalized, we at The Greater Harlem Chamber of Commerce, as part of HARLEM WEEK's celebration of "Women Transforming Our World: Past, Present & Future," had unanimously selected Aretha as one of the historic icons to be saluted. In effect, back then we were only expressing our love and respect for this remarkable entertainer whose contribution to the world of music is incomparable.
To cite just a portion of her distinguished musical odyssey requires words that will fall far short of those she has delivered and embossed on the American songbook. Her angelic voice is beyond category because no matter the genre—soul, blues, pop, rock, jazz, or gospel—Aretha is truly the Queen. She announced her arrival on Chess Records with her first live recording in 1956 at her father's New Bethel Baptist Church in Detroit with her version of "Precious Lord." She was only fourteen when she ascended the throne and began her reign as Queen of Soul.
Many of us mark milestones in our own family's lives by her songs. She was born on March 25, 1942 in Memphis, Tennessee. Her father was the renowned preacher and singer Rev. C. L. Franklin, and the fruit didn't fall far from the tree. Rev. Franklin's sermons, particularly "The Eagle Stirreth Her Nest," have been collected throughout the years and are among the best ever broadcast and recorded.
During her early years, Aretha was best known for her breakthrough, crossover recordings from gospel to rhythm and blues, or from the so-called sacred music to secular. In this regard, she was the female equivalent of Sam Cooke, Ray Charles, and Marvin Gaye, all of whom she befriended and deeply admired.
When the famous music scout and producer John Hammond rejoined Columbia Records in 1958 he was given a demo of Aretha singing "Today I Sing the Blues." "This is one of the best things I've heard since Billie Holiday. Who is she?" he remarked. "Someone said she's some girl from out of Detroit. It took me about two months to track her down. I did two albums with Aretha. The first album is the one I'm proud of."
That album was Aretha (1961) with a jazz trio led by pianist Ray Bryant and featured the demo song Hammond first heard. A series of hits followed in rapid succession at Columbia, and later during her Atlantic, Arista, and Rhino years. Her signature song "Respect" was a Grammy® winner recorded in 1967 on her album I Never Loved a Man the Way I Love You. Other than Aretha, no one can discuss this moment as poignantly as the producer Jerry Wexler. "She took Otis Redding's 'Respect' and turned it inside out, making it deeper, stronger, loading it with double entendres." The song, Wexler added, "resonates on a number of levels and lives on."
Many of you from the younger set did not have the immediate thrill of hearing her hit song "Think" when it first hit the airwaves in 1968, but did catch it by 1980 when Aretha reprised it in the hit film The Blues Brothers. Her impeccable feel for rhythm, intuitive sense of timing, and nuance were never more evident as her body swayed with each beat. Moments like this and, of course, the countless hits from "Dr. Feelgood" to "Chain of Fools" made it inevitable that she would be the first female artist inducted into the Rock and Roll Hall of Fame in 1987. In 2008 she won her 18th Grammy® Award, making her one of the most honored artists in Grammy® history. Aretha eventually recorded 112 charted Billboard singles, thereby becoming the most charted female recording artist in history. Aretha is also one of the bestselling musical artists of all time—having sold over 75 million records worldwide.
Aretha's rousing performance of "My Country 'Tis of Thee" in front of the Capitol Building in Washington, DC celebrating the inauguration of Barack Obama as the 44th president of the United States was truly an extraordinary moment. It was also only one of the many, many milestones in her long and illustrious career.
Another historic milestone occurred in the fall of 2011. As if to bring her illustrious career full circle, Aretha offered another inspirational rendition of "Precious Lord" at the dedication of the Rev. Dr. Martin Luther King, Jr. Memorial in Washington, DC.
On Aug. 19 during HARLEM WEEK's "Summer in the City," Aretha's life and legacy were recounted and celebrated, and that is the ultimate R-E-S-P-E-C-T for the transformative Queen of Soul. And appropriately, on this occasion, her highness were paired with James Brown, "The Godfather of Soul," giving this royal couple a platform deserving of their majestic acclaim.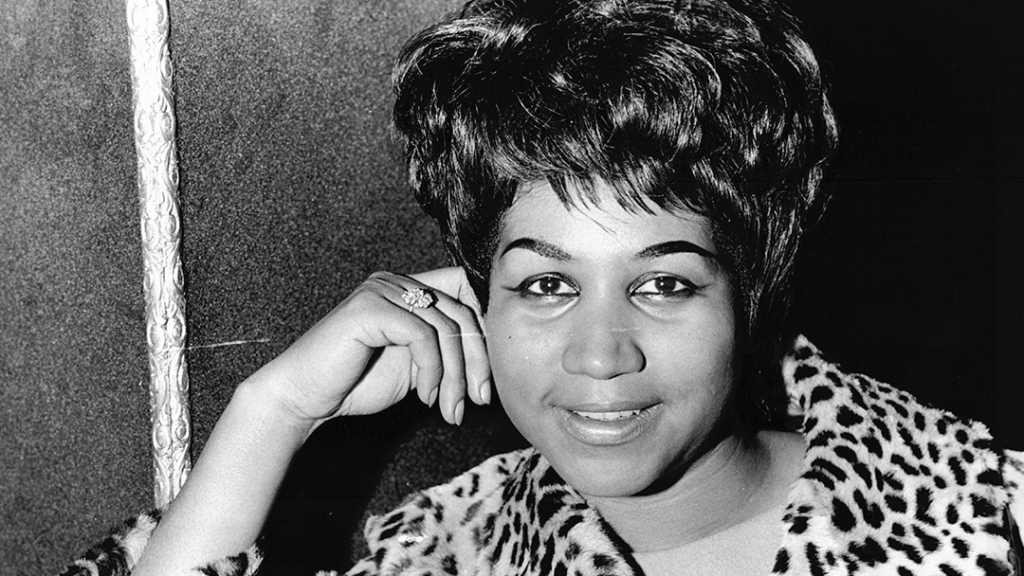 She sang at the funerals of Martin Luther King, Jr. and gospel great, Mahalia Jackson, as well as for the inaugurations of Presidents Jimmy Carter, Bill Clinton and Barack Obama. In 2005, George W. Bush presented her with the prestigious Presidential Medal of Freedom. Along with going down in history as the first woman to be inducted into the Rock & Roll Hall of Fame, Franklin also sits atop Rolling Stone's list of the greatest singers of all time.
The foundation she laid has served as a stepping stone for the many female vocalists who've followed her lead – from the late Whitney Houston, Mary J. Blige and Kelly Price to Faith Evans, Lauryn Hill (with whom she sang on the 1998 single, "A Rose Is Still a Rose"), and Jennifer Hudson, whom she hand-selected to portray her in a forthcoming biopic.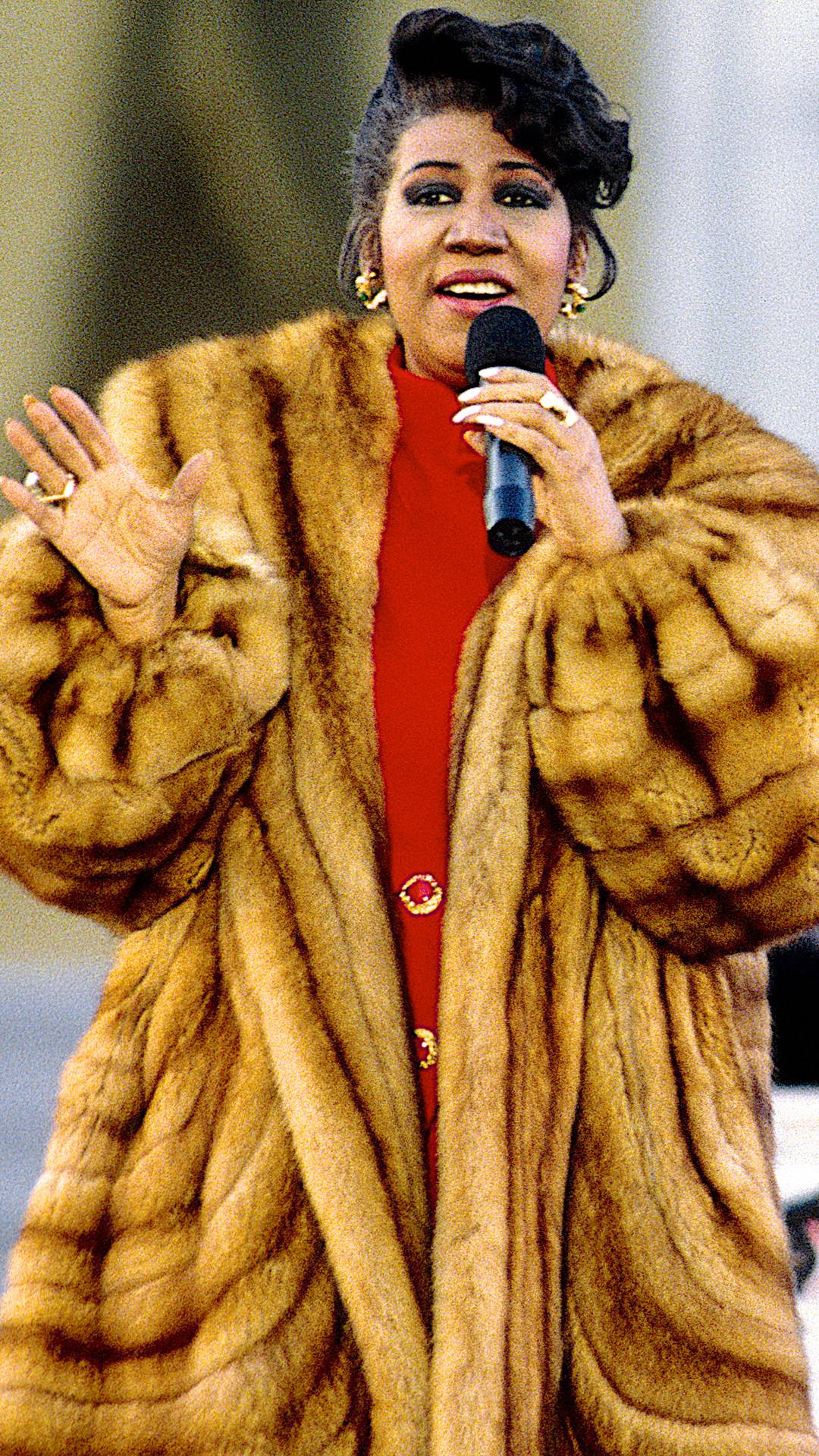 Franklin's last performance was in November 2017 when she took the stage at the Elton John AIDS Foundation 25th Anniversary Gala. At the top of this year, she announced her retirement from touring.
The Queen of Soul did more than just supply the soundtrack of her generation and beyond. In fact, her music, her voice, was, and shall remain, woven into the tapestry of our culture. She was the gold standard and she'll always be our Queen.