The ongoing revitalization of Newark took another step forward on Wednesday, October 3rd with the official ribbon-cutting of the city's first new luxury high-rise residential building in over 50 years. One Theater Square was developed by Dranoff Properties in partnership with NJPAC; the Honorable Ras Baraka, mayor of Newark; and other stakeholders.
"One Theater Square offers luxury living to rival New York City, Jersey City, Hoboken, or anywhere else," said Carl Dranoff, chief executive office, Dranoff Properties. "It embodies a bold new vision of downtown Newark, adding new residents, new vitality, and a wonderful design icon for all to see."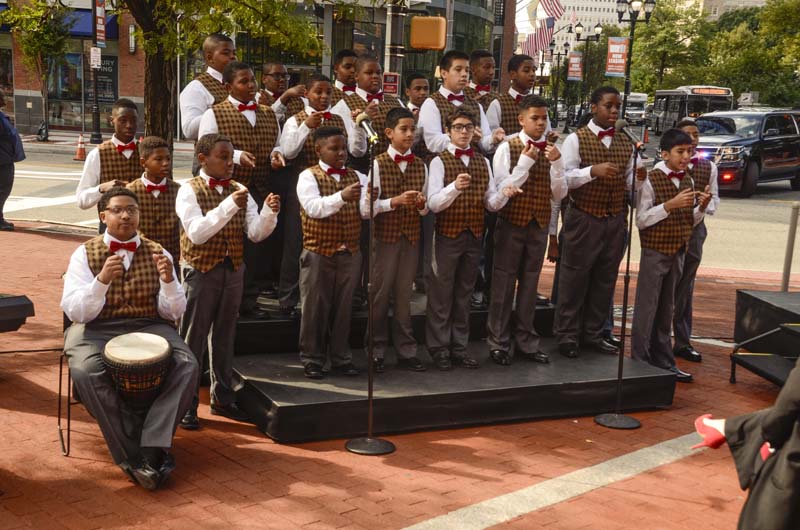 The 22-story, mixed-use building features studio, one-, two-, and three-bedroom apartments, including some affordable housing units. They feature high-end finishes such as granite, stainless steel, and balconies with spectacular views of Manhattan, the North Jersey mountains, and the Newark cityscape. Other amenities include a fitness center with yoga studio, game room,culinary kitchen, outdoor deck with fire pit, and 285-car garage, as well as 12,000 square feet of ground-floor retail.
According to John Schreiber, president and CEO of NJPAC, "The opening of this remarkable building is truly a transformative moment for our city." And Mayor Baraka noted, "One Theater Square is more than record-making steel and concrete. It represents the success of our unwavering belief in Newark's present and future."