Newark Announces Creation of Commission to Prevent Gentification and Assure Equitable Growth
Mayor Baraka takes another step to ensure that residents benefit from the city's economic and real estate development boom
Newark, NJ — December 6, 2018 – Mayor Ras J. Baraka, Manager of the Office of Affordable Housing Al-Tariq Shabazz, President & CEO of the Newark Alliance Aisha Glover, New Community Corporation Special Projects Director Richard Cammarieri, and Rutgers Center on Law, Inequality, and Metropolitan Equity (CliME) Director David Troutt held a press conference to announce the creation of the Equitable Growth Advisory Commission today, at City Hall, located at 920 Broad Street.
"Newark must not become another Brooklyn," Mayor Baraka said. "We are committed to achieving equitable growth so that the benefits of new development and investment are shared by ALL Newarkers and residents of limited economic means are not displaced by gentrification."
The 15-member commission will consist of experts drawn from the city's community, academic, business, and non-profit sectors to ensure that development policies and projects in Newark incorporate the principal of equitable growth. It will make recommendations and provide advice on planning and land use laws and policies; housing law and policy; public financing for housing, real estate and infrastructure development; related public health matters, business development and procurement.
"My hope is we will build an institution for the City of Newark to follow, and other cities, that works as an effective steward for people who are typically the last to be thought of when redevelopment projects are redeveloped," said Professor Troutt. "I'm quite hopeful."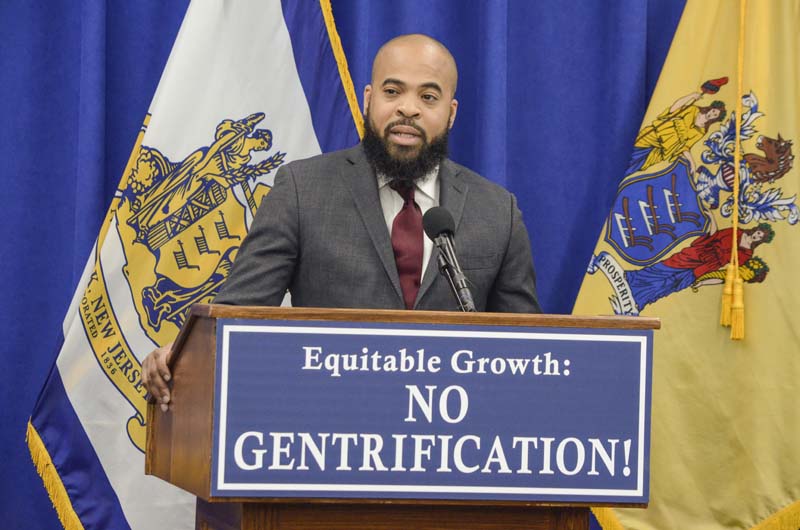 Why the Commission is being created:
Newark is benefitting from economic and real estate development that will transform City neighborhoods and bring greater resources to all Newark residents. However, the city faces a crisis of affordability in housing that began long before the development surge. Research has shown that growing cities with affordability issues tend to displace the most vulnerable residents through gentrification.
Newark is committed to an overarching policy of equitable growth to ensure that the benefits of new development extend to all Newark residents of limited economic means and to every neighborhood.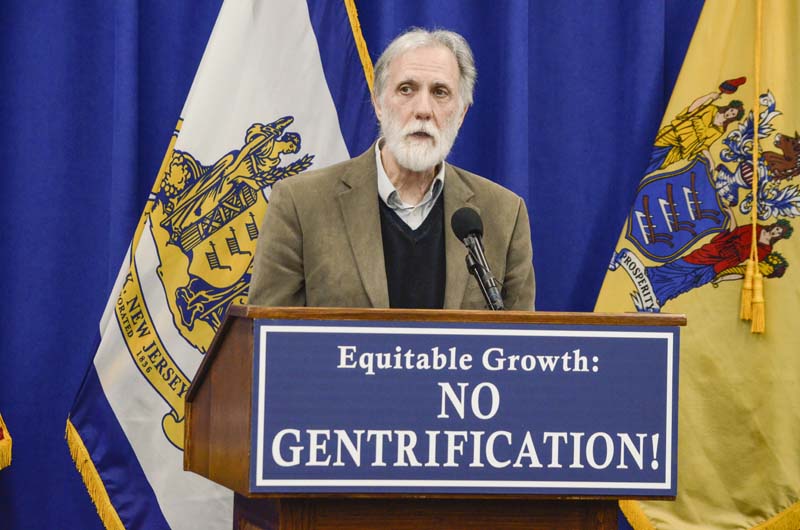 The Advisory Commission is one of many anti-displacement and equitable growth strategies that the city is implementing to ensure that all residents and neighborhoods benefit from the development boom. Among them are:
*   Inclusionary Zoning Ordinance
*   The Homestead Ordinance
*   The Amended Long Term Tax Abatement Ordinance
*   Neighborhood Development Program
*   Strengthened Rent Controls
*   Creation of the Office of Affordable Housing
*   Right to Counsel legislation to prevent evictions
*   Foreclosure Prevention Programs
*   Workshops and guidance to help renters become owners
*   Selling homes at low cost to residents
*   Preparing small Newark minority and women contractors to become developers
*   Stronger code enforcement in deteriorating affordable housing
-NEWARK-
For more information on the City of Newark, please visit our website
www.newarknj.gov<http://www.newarknj.gov>
To visit the City of Newark's official photo galleries:
https://www.flickr.com/photos/newarkpressoffice/sets