Women's Seminar "Queen Domination" hosted by Evg. Talitha Cumi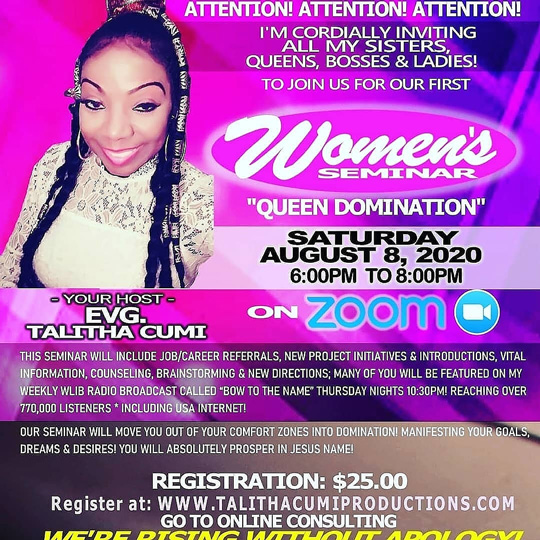 This Seminar will include job/career referrals, new projects initiatives & introductions, vital information, counseling, brainstorming & new direction; many of you will be featured on my weekly WLIB radio broadcast called "Bow to the Name" Thursday nights 10:30! Reaching over 770,000 listeners *Including USA internet!

Our Seminar will move you out of your comfort zones into domination! Manifesting your goals, dreams & desires! You will absolutely prosper in Jesus name!