By Charles Rangel
Since his beginnings with the Democratic Party in Harlem, it was clear to everybody that my dearest friend and brother, David Dinkins, was destined for greatness, as his intellect, charisma, and compassion shined in everything he pursued. I am fortunate to have witnessed firsthand many of his groundbreaking accomplishments over his lifetime, and cannot be more proud to recognize one of New York's greatest public servants, who has been dedicated to promoting the basic principles of equal opportunity and democracy throughout his community.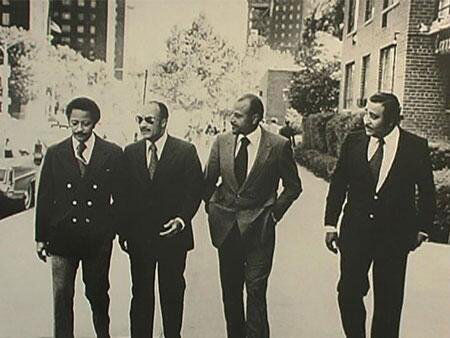 On the very last airing of his radio show "Dialogue with Dinkins," David and I reminisced about the exciting times when we worked so closely with Basil Paterson and Percy Sutton to keep Dr. King's Dream alive. We were known as "The Gang of Four" because we were inseparable and indefatigable in our relentless efforts to make Dr. King's Dream a reality for all. The civil rights movement's pursuit of justice and equality inspired each of us to champion Dr. King's legacy to help pave the path in which anybody, regardless of race, could not only vote, but also hold any public office in the nation.
David did just that in 1990 when he became the first African-American mayor of New York City. Under David's leadership, the crime rate in New York City fell significantly, Times Square underwent a much-needed cleanup and revitalization, and the city's homeless population, living in shelters, fell to its lowest point in 20 years. During his administration, David was an extraordinary example of a bold pioneer, who blazed the trail for a generation of leaders, in our beautiful City and across the state.
In all, David has broken so many barriers, giving voice to our community in unprecedented ways. He has never been afraid to speak the truth, as he has eloquently done in his recently published memoir, A Mayor's Life: Governing New York's Gorgeous Mosaic. I rely on David as my trusted advisor, because I know I can always expect honesty and candid talk from him. I am grateful for his unwavering friendship, from literally standing by my side through some of the darkest periods in my life, to being with me during my most triumphant moments– to include when my most recent primary win was announced close to midnight on June 24, 2014.
Today at age 87, he is more active and vocal as ever, earning respect for his even-handedness, commitment, and a clear purpose,—which is still exhibited through his lectures as professor at Columbia University as well as his humanitarian work for children or advocacy on AIDS—not to mention his incredible love for tennis. David is truly one of the most remarkable men I have ever met.
A true man of service, as a Marine in World War II to his tenure in the New York State Assembly and in City Hall, David Dinkins' name and legacy will forever be honored as a great American and on of New York City's finest. I wish David and his lovely wife Joyce, continuous joy, health, and fulfillment through the good work they never stopped doing for their friends and community.
Rangel wrote the above tribute to Dinkins in 2014. The following was penned in February 2021, a few months after the passing of his dear friend: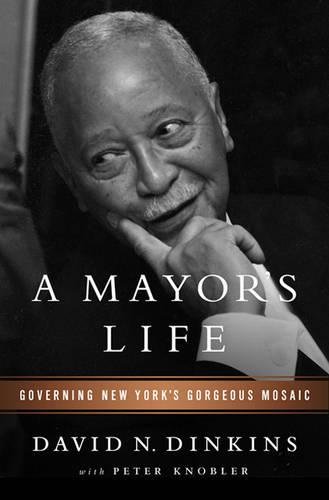 Along with this brief remembrance of former Mayor David Dinkins I would recommend his memoir A Mayor's Life: Governing New York's Gorgeous Mosaic with Peter Knobler. One of the comments that standout for me is one he often delivered in his many eulogies. Invariably, at the end of his remarks, as he did for Nelson Mandela, he would comment on the recently departed and their contributions, noting he "left us, paid in full. Let him not look down and find any of us in arrears." Those words are fitting for Mayor Dinkins who left us paid in full and let us hope he doesn't look down and find us in arrears.