Kean Admits First Students into Kean Scholar Academy
Kean University leaders went on the road visiting schools in four communities on Tuesday to officially accept the first group into the Kean Scholar Academy dual enrollment program for high school students.
Kean University President Lamont O. Repollet, Ed.D. joined the Academy team in welcoming students who were selected to be part of the first cohort starting classes this summer.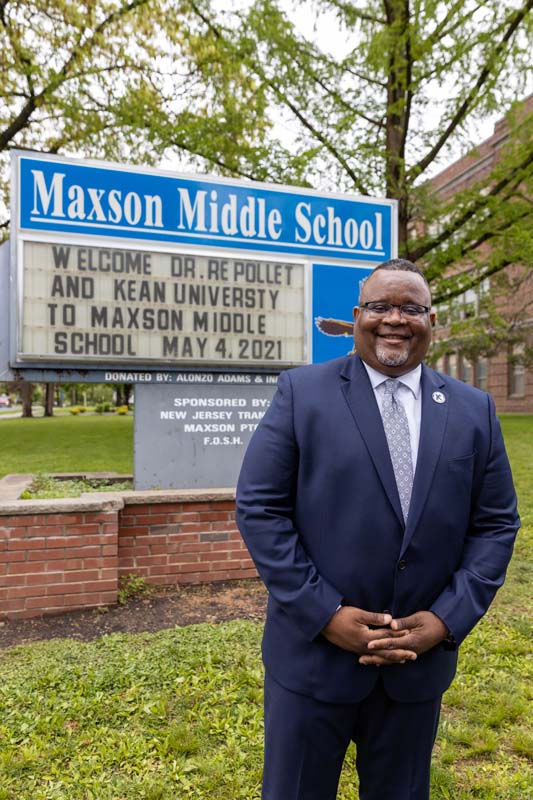 "These students are trailblazers that are starting an academic journey that will change their lives," Repollet said. "The Kean Scholar Academy will nourish all of their natural talents and intelligence, provide them with the support they need to be successful and help put them on an accelerated path toward earning a college degree. We couldn't be more excited to welcome them to Kean."
At Carteret Middle School, administrators told ten students who had applied for the program to gather outside for a special event but did not reveal they had been accepted until the Kean team arrived in the University bus on Tuesday morning.
"The moment the Kean bus came around the corner, the excitement was just incredible and everyone was cheering. That excitement will stay with them forever," said Josephine Wilson, director of curriculum and instruction for the Carteret Public Schools. "This means the world to them, the opportunities it affords them. We always try to match students up with what is best for them, and what is best for these students is to become Kean Cougars. The parents are beaming with pride."
In Plainfield, where the bus tour arrived to welcome students at Maxson Middle School, Superintendent Diana Mitchell said the district is grateful to Repollet for offering the "amazing opportunity" to students and their families.
"The Kean Scholar Academy will provide early access into their future. Most importantly, our students will have the opportunity to earn up to two years of college credits," she said.
Roselle Superintendent Nathan L. Fisher, Ed.D., said students' faces lit up when the bus arrived at Grace Wilday Junior High School. Six Roselle students will be part of the Academy's first class.
"This opportunity for our Roselle Public Schools Scholars is such a pivotal moment in their academic journey. We are honored and privileged to have our students engage in the Kean Scholar Academy," he said. "Ultimately, this experience shall serve as a vehicle to increase and propel their academic success and career trajectory into the future."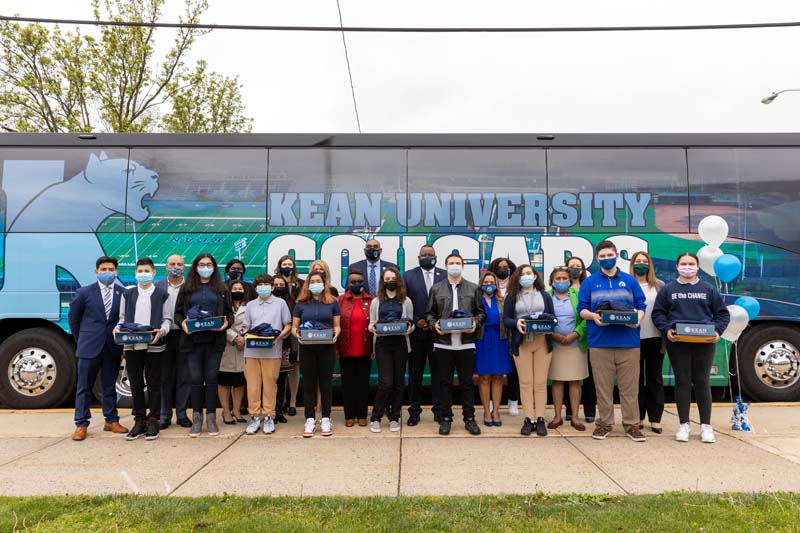 The bus tour also visited Union High School in Union Township to welcome four scholars. Repollet will welcome students in eight other school districts to Kean Scholar Academy with virtual events later this month.
Students in participating school districts are invited to apply for the program. The inaugural class of the Kean Scholar Academy will include about 125 students selected by Kean after submitting an application. Students are selected on criteria including grades, school attendance, involvement and commitment to excel.
The first group will arrive this summer for a four-week orientation on Kean's Union and Skylands campuses.
Kean Scholar Academy students will be enrolled for all four years of high school. In ninth and tenth grade, they will take college courses in English, math and prerequisite subjects with other Academy students, both on campus and through online learning. In their last two years in the Academy, they will take classes in their major alongside other Kean students. At the same time, they will take high school classes.
The students will earn up to 12-15 college credits in their major and take part in mentorships, internships and other experiences to prepare them for college success.
The students' home school districts will pay their tuition, using grants and federal funding earmarked for programs to accelerate student success. Kean will provide technology, some transportation and other support.
Students will also get a taste of life on campus at the University.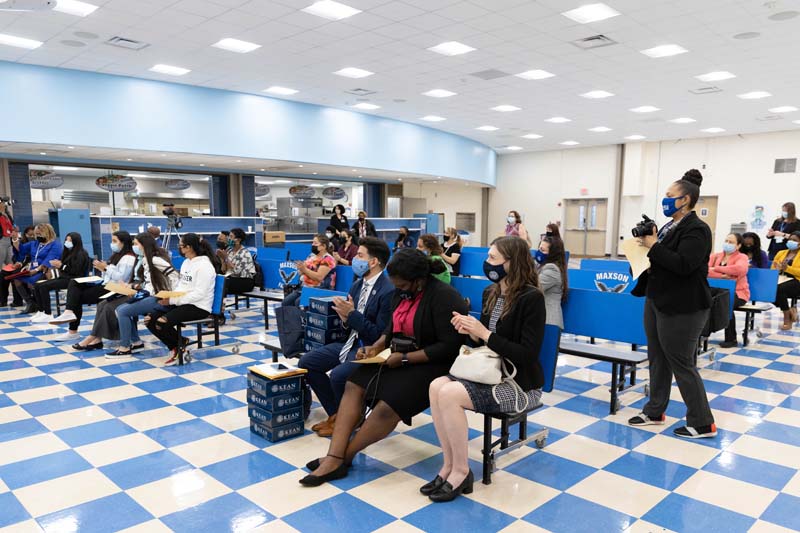 "If we have a football game, or there is a play on campus, Academy students will be there. We want to immerse them in the college experience," said Jason Lester, special assistant to the president and the executive director of Kean Scholar Academy. "This will be a new way of life for these young people and their families."