Pastor and Advocate Dr. W. Franklyn Richardson Honored by One of Westchester County's Oldest Black Organizations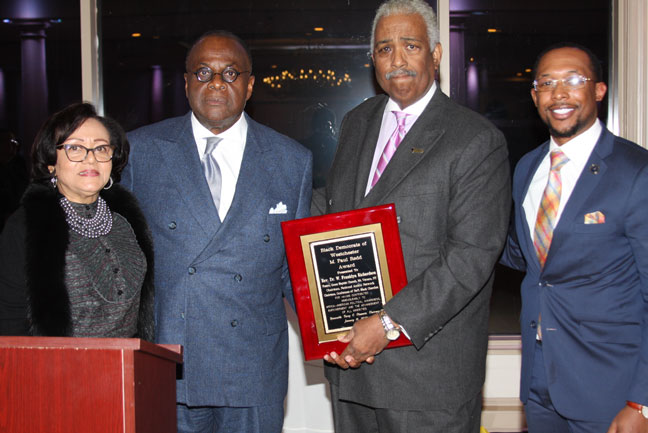 Dr. W Franklyn Richardson, Senior Pastor of Grace Baptist Church in Mt. Vernon and Chairman of the Conference of National Black Churches, was awarded the M. Paul Redd Award by the Black Democrats of Westchester at their annual celebration. The award is named after one of the key founders of the Black Democrats of Westchester who dedicated his life to the advancement of civil rights as a Gold Life Member of the NAACP and President of the Westchester/Putnam Affirmative Action Program, helping to train and place thousands of underrepresented individuals for jobs. Mr. Redd was perhaps most renowned for his role in New York's "Redd Bill," which was instrumental in setting into motion a series of anti-discrimination housing legislation in the state. Additionally, Redd purchased and maintained the first African American newspaper in Westchester County, The County Press.
"I am humbled and honored to receive this outstanding award," said Dr. W Franklyn Richardson. "It is a wonderful thing to have your contributions acknowledged. I had the pleasure to know Paul Redd and not only was he a servant leader, he was an advocate for social justice and a pillar of the community. I thank the Black Democrats of Westchester for recognizing my vigorous efforts to uplift and unite the Black community near and far. I live my life in the hope and joy that my living will not be in vain because I know that only what I do for the Lord will last."
The event, which boasted more than 100 guests, was held at the Greentree Country Club in New Rochelle, NY.