The Next 40 Years at Newark's Radio Station
By Habeebah Yasin
Picture this: a colorful street filled with laughter, dancing, and soulful jazz sounds wafting in the air. From the 1940s to early 1960s, this imagery was the norm for cities like Newark, New York City, Chicago, Minneapolis, and Detroit on any given Saturday night. It was not uncommon for a place like Newark's Halsey Street to be lined with jazz clubs sixty or seventy years ago much like the theater district in New York City. Many scholars have noted that jazz started in New Orleans as a mixture of Spanish, European classical music, and African influences. The French military also had a significant impact on jazz, including parade drums and horns, creating a one-of-a-kind sound.
Newark's homegrown WBGO 88.3 FM is the home and history-keeper of jazz in the tri-state region and around the world online. Returning to the fold as its newly appointed president & CEO is Steve Williams, a 25-year public radio and jazz radio veteran who previously served as director of Programming at WBGO. On jazz, Williams remarked, "It's just an ebb and flow thing, but there has to be a release and I think jazz music for the artists, as well as fans of the music, historically provided a form of release."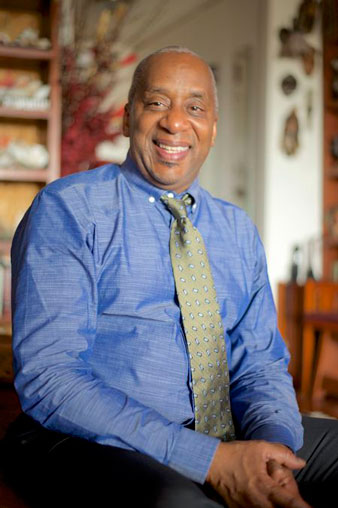 When it comes to Black protest music, before there was a Marvin Gaye singing about the societal ills going on in the community, there was jazz. Williams said, "Historically, jazz musicians were some of the first civil rights activists, they not only went to places they were not welcomed into, but they also traveled all over the country." He continued, "Because jazz was primarily represented by Black musicians, it was seen as radical by white people and others [some of whom were Black], because it's a secular music. Jazz artists were conveying something new, [therefore] many would consider them as activists in their own right. Eventually this activism became more overt during the civil rights movement."
Because of the nouveau sounds of jazz, it became more popular in the early 1900s with people like Jelly Roll Morton, King Oliver, and Louis Armstrong performing. The familiarity and deep connection might explain why there is an emergence of younger jazz musicians and audiences in the Caribbean in Cuba and Jamaica, and the United Kingdom. Younger, rising superstars in the genre like smooth jazz violinist Damien Escobar, Kamasi Washington, Nubya Garcia, Kendrick Scott Oracle, and Jazzmeia Horn are pushing the boundaries and filling theaters and jazz festivals. Additionally, thanks to the recent slew of historical biopics such as Ma Rainey's Black Bottom (2020); Billie Holiday Vs United States (2021); and Bessie (2015), starring Newark's own Dana "Queen Latifah" Owens, there is a new generation of youth discovering the lineage of jazz through its forefather—the blues.
As for the future of WBGO, Williams' vision builds on the station's celebration of jazz and commitment to diversity in a rapidly changing, new media environment. William noted, "WBGO is truly unique—its origins, mission, and place in the world. It's the only jazz station in the New York metropolitan area." First up, an exciting, new WBGO initiative called WBGO Studios, a podcasting production unit, in order to create and establish a digital presence online and allow for more international audiences. WBGO Studios will also develop new talent in the podcast arena, as well as seek to help strengthen already existing podcasts in the community. For Black Music Month, John Coltrane's A Love Supreme (June 20); Aretha Franklin's Amazing Grace and One Lord, One Faith, One Baptism (June 27); The Pulse with Keanna Faircloth spotlighted singer-songwriter Aaron Myers (June 23), and bassist Endea Owens (June 30). Salon Sessions with Sheila Anderson restarted for the first time since the pandemic began with an exploration of Nicholas Payton's #BAM movement; and Take Five put a focus on new releases by African American artists.
While we can celebrate the iconic sounds of jazz music, we must also acknowledge the need for diversity and inclusion. Williams highlighted that jazz can be a more inclusive space for women and members of the LGBTQ+ community. In response, WBGO is cultivating the space for a more inclusive jazz experience through their podcasts.
Habeebah Yasin, whose pronouns are she/her/they, is a Black Muslim woman who cares about social justice issues, including Black people's plight in the United States and women's rights issues. Habeebah is a resident-reporter with the Newark News & Story Collaborative.