Berkeley College Commencement Student Speaker Encourages Graduates to View Challenges as Growth Opportunities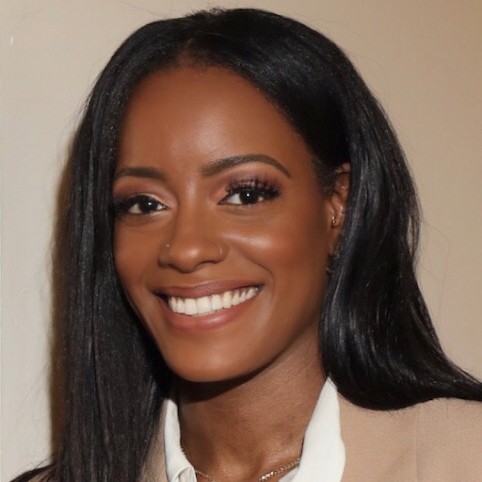 Naomi L. Dunston of Brooklyn, NY, served as the Student Speaker at the College's outdoor Commencement ceremony on May 27, 2021, at MetLife Stadium. Dunston earned a Bachelor of Business Administration in General Business from Berkeley College after two prior attempts to complete a Bachelor's degree at other institutions. She says that inadequate financial aid was the primary obstacle to degree completion.
Dunston's understanding of how important financial aid is to pursuing post-secondary education led her to become a passionate advocate during her time as a student. She served on the Association of Proprietary Colleges (APC) Student Leadership Council and was at the forefront of efforts to articulate the value of the Tuition Assistance Program (TAP) to New York state lawmakers.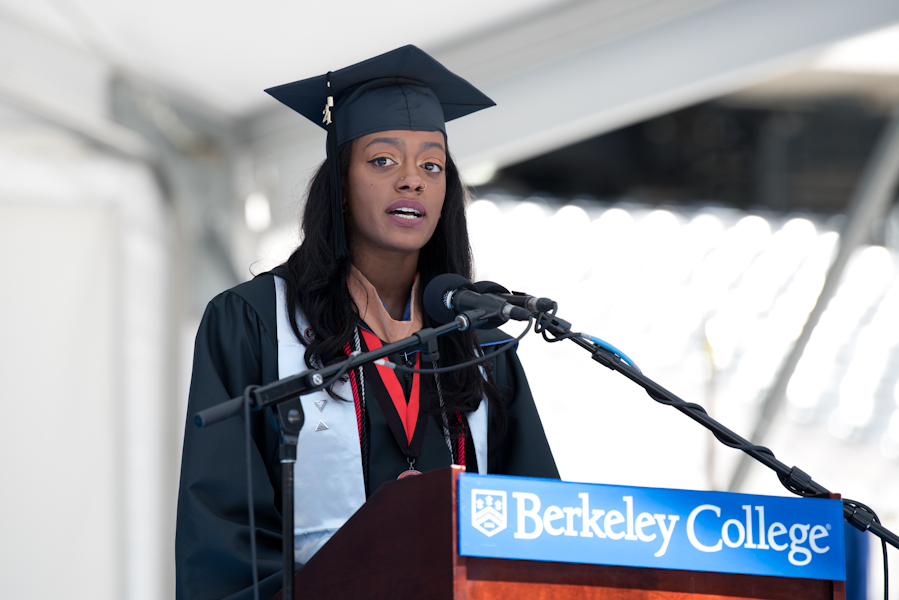 Dunston delivered a heartfelt message to fellow graduates at Commencement. "You are an example of a 'thriver,'" she said. "A light that shines through unprecedented times … Let me remind you to not give crisis power. It is not stronger than you. Your experiences, good and bad, are growth opportunities." Dunston is passionate about fashion business, public relations and marketing, and plans to pursue a career in one or more of the fields. Click here to read more.