Pioneering Executive, Sylvia L. White Joins Bridge Philanthropic Consulting
Sylvia L. White has joined Bridge Philanthropic Consulting as Executive Vice President and Chief Operating Officer.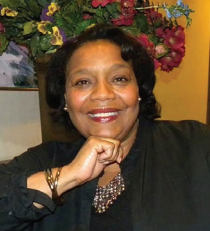 Sylvia will oversee the day-to-day operations of Bridge Philanthropic Consulting, the country's largest African-American-owned full-service fundraising and social justice firm. "We are thrilled to chart the path forward with Sylvia White, one of the Country's Leading Non-Profit Executives. Sylvia will be key to the growth of our company with her proven record of success in partnering with the others to sustain excellence in operations, infrastructure, and philanthropy," said Dwayne Ashley, founder and CEO of Bridge Philanthropic Consulting.
Prior to this appointment, Ms. White served as the deputy executive director at Harlem Hospital Center. In this capacity, she was responsible for forwarding the agenda of the hospital throughout the Institution and the community. She worked closely with hospital leadership to provide senior-level support to top decisionmakers and managers for a wide range of diverse projects.
"When the CEO Dwayne Ashley,offered me the opportunity to join the leadership team at Bridge Philanthropic Consulting, I quickly accepted with enthusiasm. BPC's proven accomplishments serving foundations, corporations, non-profit organizations, and individuals with social justice missions closely aligns with my deep commitment to community service. It is a privilege to join a team who gives so much."
A seasoned executive with substantial experience in operations, principal and major gifts, board development, and fund-raising management, Sylvia White has worked directly with or managed teams in every area of operations, construction, and development, including major gifts, corporate and foundation relations, public sector, annual giving, stewardship, systems, and research, among others. Ms. White is a sought-after advisor and mentor in the business, nonprofit, and fundraising sectors. In this capacity, she has successfully developed key external alliances, cultivated major donor prospects, designed fundraising programs, and events. Through her collaboration with executive leadership and top-level donors, she managed multi-million dollar campaigns.
She has published articles in the New York University College of Dentistry's Global Health Nexus and The Positive Community magazine. She has also co-authored several presentations for national conferences. Ms. White is deeply devoted to community service and is a former Chair of the NAACP Mid-Manhattan Branch Health Committee.
A recipient of many awards for civic and community service, she served as a volunteer for The Harlem Arts Alliance, The Hope Center, The Harlem Renaissance Five Mile Race, Volunteers in Service to America, Literacy Volunteers, and Prison Fellowship.
Ms. White earned her undergraduate degree from Rutgers College in New Brunswick, NJ and Master's Degree in Public Administration from Baruch College of the City University of New York. Her post-graduate work includes a certificate in Business Administration from New York University. Ms. White serves on the Board of Directors and is a proud member of The Harlem Writers Guild, the oldest continuously operating Black Writers Workshop in the United States.