Want To Become A Homeowner In 2022?
These Steps Can Help You Get Started
The path to homeownership can be overwhelming, and current market trends (low inventory, rising rates) have created barriers that may make it even more challenging for potential homeowners to envision a future in which they can call a home their own.
For those striving to become a homeowner this year, wanted to share a few steps on behalf of Chase Home Lending that buyers can take to get prepared and make the homebuying process a little more seamless: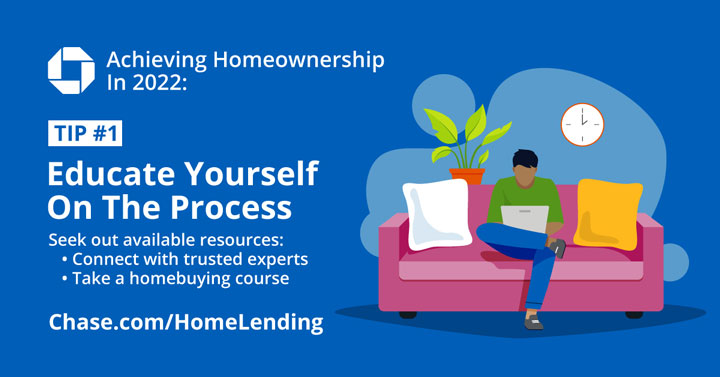 • Educate Yourself on The Process:
Consumers planning to buy a home this year, particularly first-time buyers, should start by educating themselves on the homebuying process. There are many avenues for this, including a homebuying course, online articles, etc. One resource prospective buyers can consider is the Beginner To Buyer podcast from Chase. The Beginner to Buyer podcast breaks down the homebuying process – what it means, where to start, how to deal with what seems like an overwhelming process and more.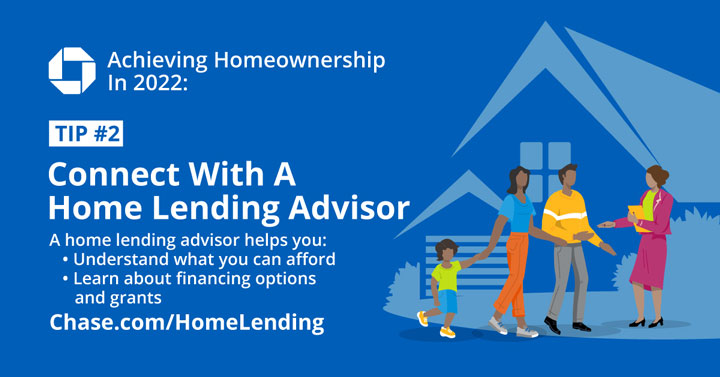 • Contact a Home Lending Advisor:
A qualified home lending advisor can help you better understand how much you can afford, what financing options are best, and where assistance is available. A real estate agent will also be vital to your home search and ensure you're getting the best deal possible on your home. Surround yourself with the right network of people and you'll be on the right path to achieving your homeownership goals.
• Take Advantage of Down Payment and Closing Costs Assistance:
One of the main challenges for first-time homebuyers is the upfront cash – a down payment and closing costs. Chase offers down payment assistance for first-time buyers via its Deal Maker mortgage, with which you may qualify for as little as 3% down. There are also many local homebuyer grant programs available that may be able to help with upfront costs.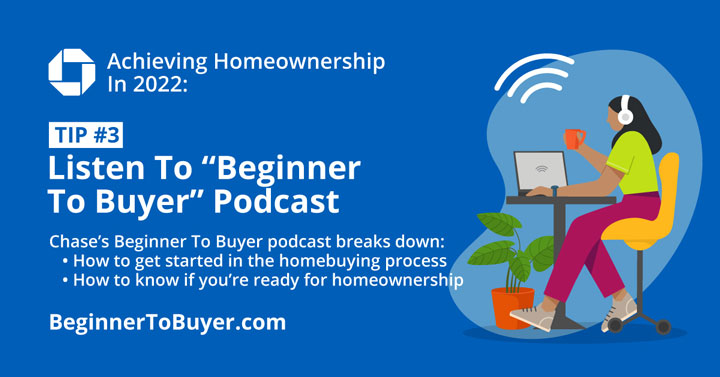 Chase also doubled its Homebuyer Grant program in 2021 to up to $5,000 to help more customers with closing costs and down payment assistance when buying a home in more than 6,700 minority communities nationwide.